Looking for transcription software that supports Portuguese? Look no further.

Presenting Fireflies, an AI meeting assistant that can record, transcribe, summarize, and analyze your meetings in 60+ languages, including Portuguese, French, German, Spanish, Italian, Arabic, and more.
Here's a sample:
Source of the audio:
Want to know more? Read on.
Get accurate meeting transcripts in Portuguese
Step 1: Log in to Fireflies using your Google or Microsoft account.
Step 2: Click Settings
Step 3: Change Meeting Language to Portuguese from the dropdown menu.
Step 4: Set your Current meeting settings according to your preference.
Your Fireflies account is set to transcribe Portuguese conversations and recordings into accurate text.
🖥️
Fireflies does not transcribe multiple languages in the same meeting. Every time you need to transcribe a conversation in a different language, you must update the settings accordingly.
Transcribing Portuguese recordings
If your Meeting language setting isn't Portuguese, follow the first three steps mentioned above to change your language.
Once your meeting language is set to Portuguese, click Uploads.
Next, choose the audio file you want to transcribe.
Fireflies supports files in MP3, MP4, M4A, and WAV formats and will process your file within a few minutes.
To track the status of your file, go to the Uploads section.
Fireflies also notifies you via email once the transcription is complete.
How to access your Portuguese transcripts on Fireflies
Step 1: Go to your Fireflies notebook.
Step 2: You'll see your meetings and uploaded files in the My Meetings or All Meetings channel.
Step 3: Click on the meeting to view the complete transcript.
How to download your Portuguese transcripts
Follow these steps to download your Portuguese transcripts:
Step 1: Open the meeting transcript you want to download.
Step 2: Look for the download icon at the bottom of the Fireflies notepad. Click it.
Step 3: Select Download transcript.
Step 4: Choose your preferred format, and your file will download.
You can download your transcript in DOCX, PDF, SRT, CSV, and JSON formats.
Why Fireflies for Portuguese transcription?
Here are some reasons why Fireflies is the best for Portuguese transcription:
Speed
An hour-long recording would take a human transcriptionist approximately 4 hours to transcribe. However, our automated transcription technology allows Fireflies to complete transcriptions of the same length in a fraction of that time - typically just a few minutes.
Security
You own your data when you use Fireflies.
Fireflies is GDPR, HIPAA, and SOC 2 Type II compliant, ensuring the highest data protection standards.
Your data is encrypted at rest and during transit. Our database is securely hosted within AWS's Virtual Private Cloud, while our servers operate on Google Cloud.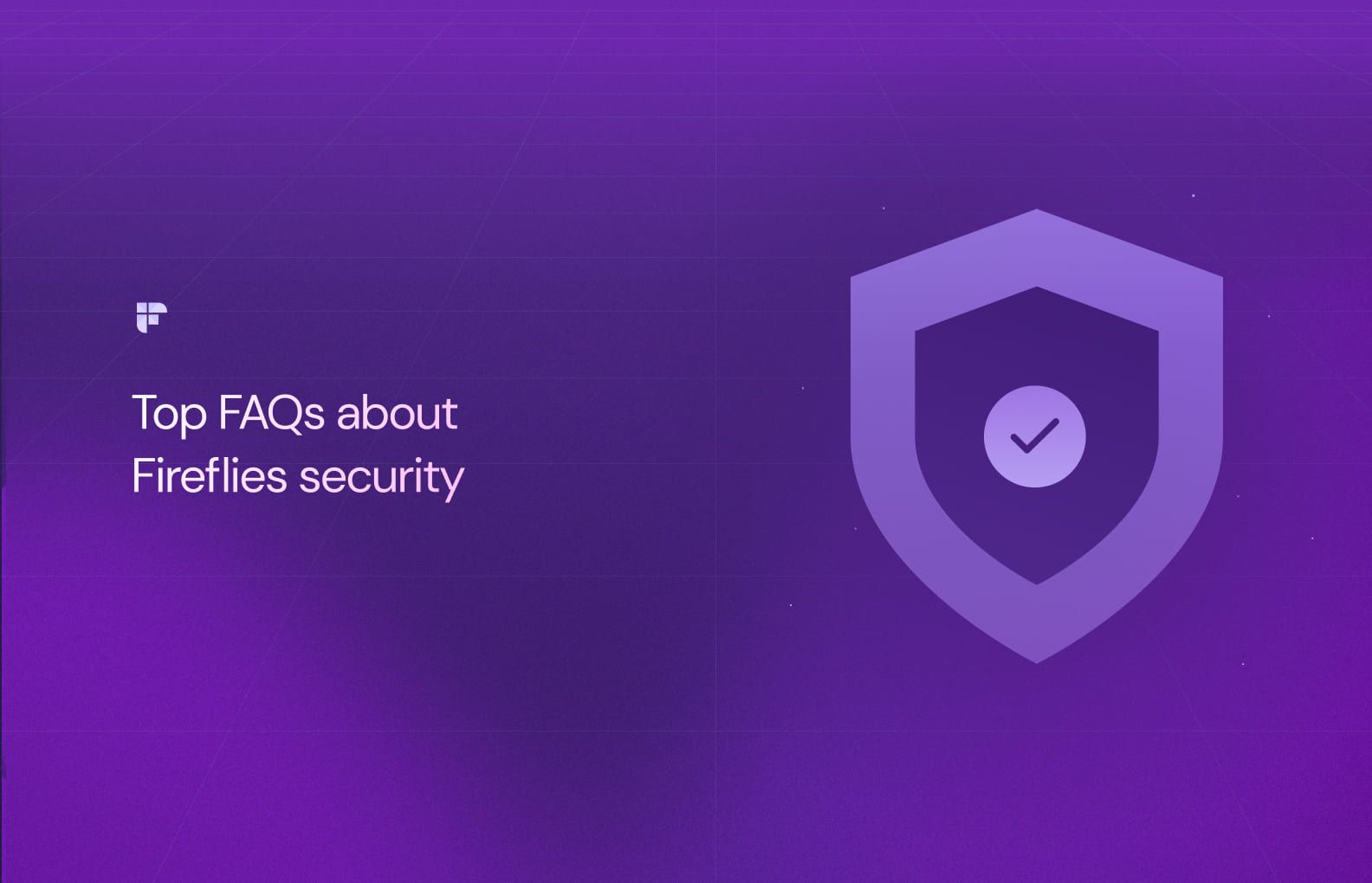 AI-generated Super Summaries
Fireflies doesn't just transcribe your meetings and files; it also summarizes them.
These AI Super Summaries extract essential details, identify important keywords, summarize main points, and create digestible bullet-point notes. You can even teach Fireflies how to take notes with AI Apps.
Get a quick overview of conversations without listening to the entire audio.
Affordability

Our Free Plan
800 minutes of included storage
Up to 3 transcription credits
Perfect for getting started
Paid Plans
Unlimited storage and credits based on your needs
Access advanced features
Budget-friendly pricing, starting at only $10/month/user when billed annually
Try before you buy
7-day free trial
Experience all the features of our top plan
Determine which plan works best
Learn more about our 7-day free trial: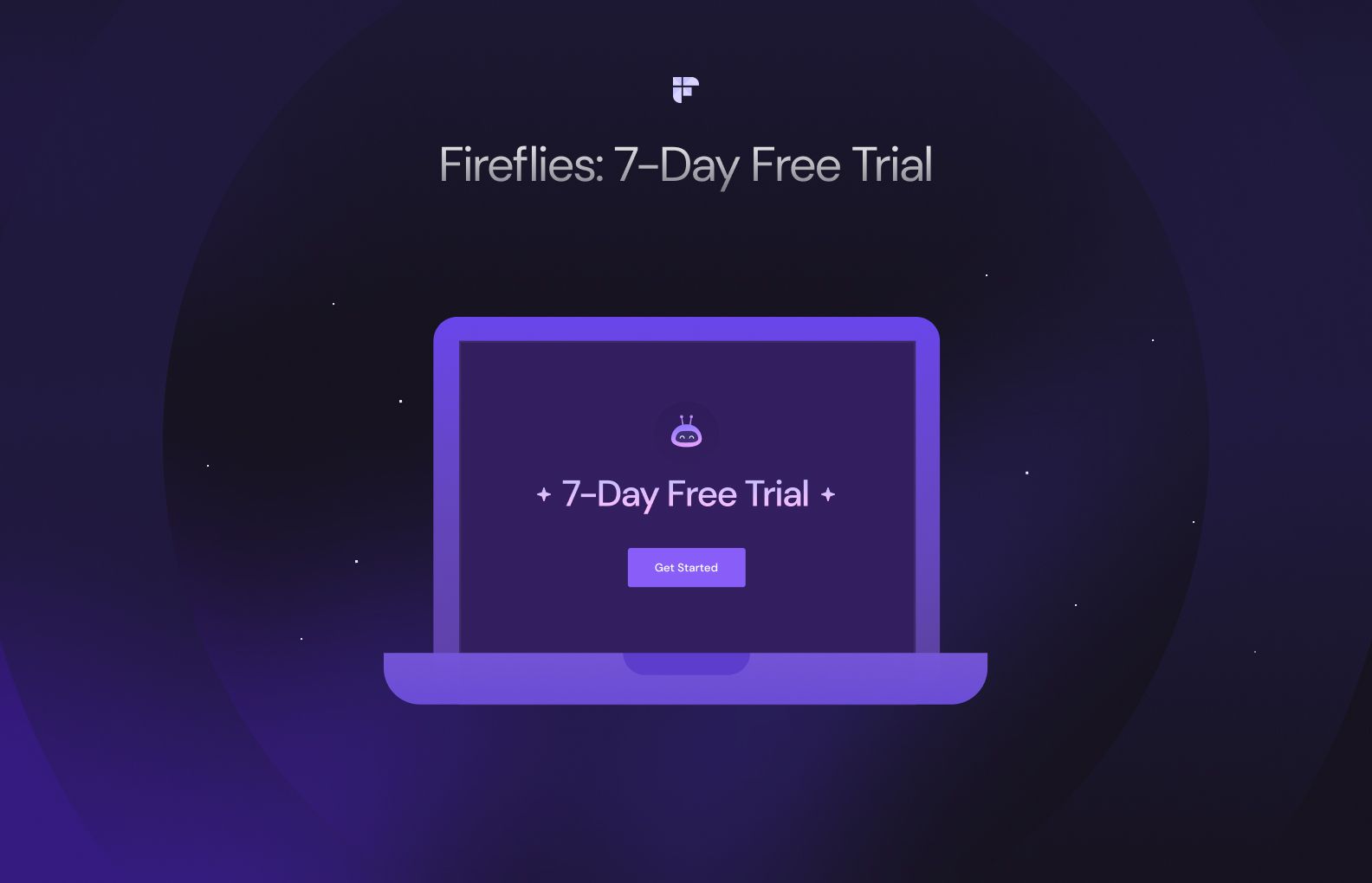 Final thoughts
Your search for fast, accurate Portuguese transcriptions ends here. Fireflies has everything you need and more. Give it a spin today!