Remote work comes with numerous perks. Flexible working hours, cutting down on lengthy commutes, freedom to work from anywhere you want, and much more. Employee benefits of working remotely are countless, but how do employers feel about remote work?
Added to that is the burden of looking for the right fit and doing it virtually as the old model of hiring and onboarding is undergoing changes with the new remote model of working.
Lockdowns across the globe edged hesitant employers into adopting remote work overnight. There were some genuine concerns regarding the overall productivity and effectiveness of this new way of working.
This sudden shift gave rise to few complications. Nearly 70% of employers worried that company culture would be difficult to maintain with remote employees. 82% of the managers voiced their concern regarding a possible dip in productivity and focus.
It was a challenge for some businesses to move all of their workforces from offline to 100% online. However, their worries were put to rest when productivity started increasing within months.
According to the US Remote Work Survey 2021, a whopping 83% of employers consider the Work-from-Home model a success. Earlier, only 71% of the employees responded positively to the idea of remote work.
Now, more and more companies are looking to hire and virtually onboard employees.
The task of finding and hiring the right people for the company falls on the shoulders of HR professionals. This becomes more daunting when you have to do the selection virtually.
The best way to combat this newer version of hiring is to educate yourself as much as you can about the different tools and software that make the task easier. There are many recruiting automation tools that help you in effective hiring as well as managing employee performance.

What is a Screening Interview?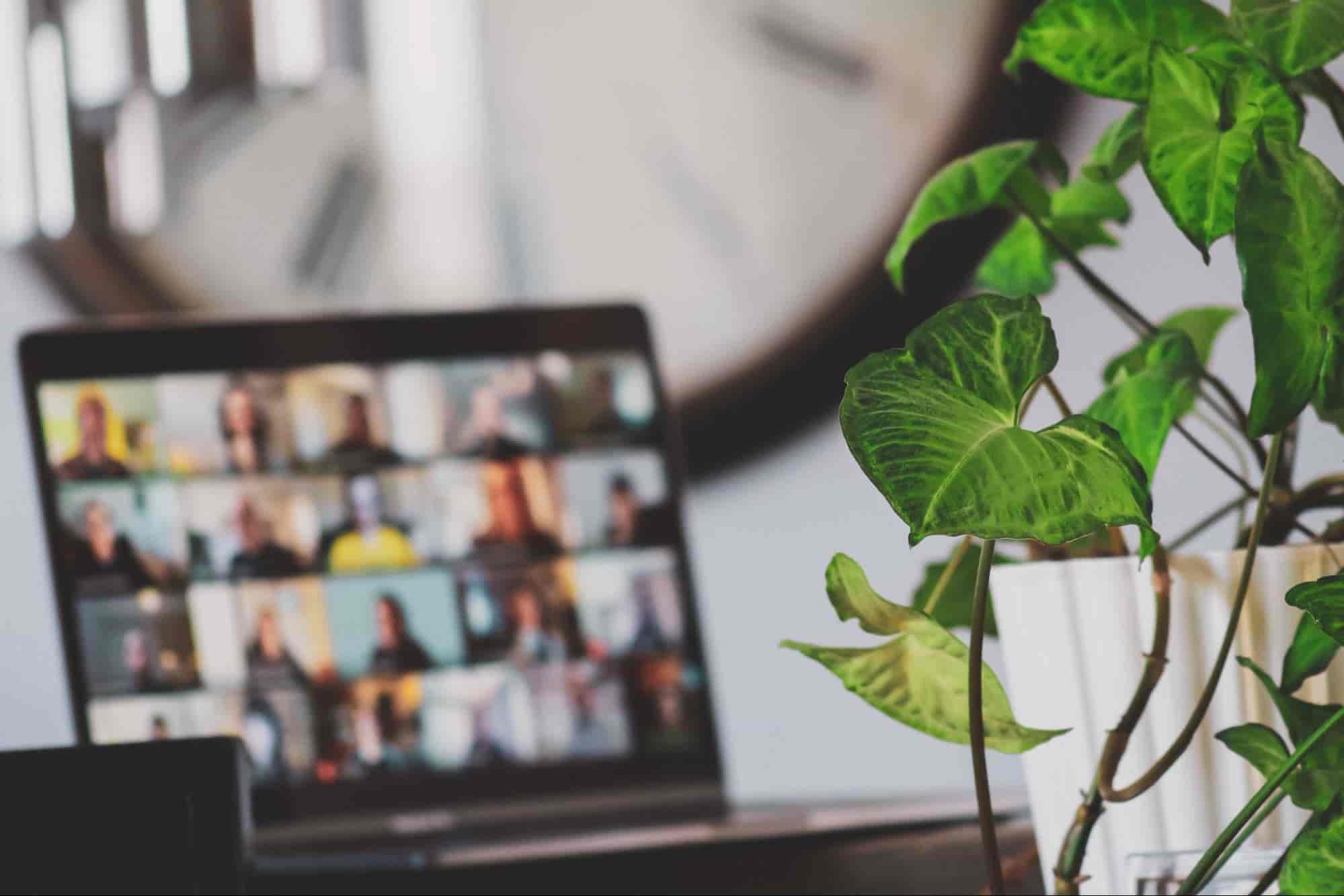 An HR screening interview is one of the first steps in the hiring process. Once you have sorted through stacks of resumes and found some interesting candidates, you move on to the next step - the screening process.
The aim of the screening process is not to nitpick; that's for later. The goal is to screen applicants that fit the job requirements. You must check whether their qualification matches the company's expectations.
It's a known fact that in hopes of securing jobs, many applicants lie on their resumes. While you cannot spot the lies on paper, the screening interview gives you an opportunity to identify possible fibs.
Some prefer meeting face to face with all the candidates. However, most screening interviews take place through scheduled phone calls.
The best way to tackle a phone interview is to prepare a list of questions and key points that you are looking for in each of the answers.
These key points need to be job-specific and also align with the company culture. A general blueprint for your question list can be -
Start with double-checking basic information. E.g. - Walk me through your resume, can we talk about your degree from XYZ University, please introduce yourself, etc.
Next, move onto the points of interest in their resumes - explanations for possible job gaps, proficiency in certain skills, previous projects they worked on, etc.
Inquiring about previous work experience is always beneficial. You get an idea about the kind of tasks they used to perform, their area of expertise, and what kind of skills they have that would fit well with this role.
After this, it's time to dig into what is their motivation behind applying for the role. Here you check their knowledge about your company, are they passionate enough for the role, how much research they did beforehand, and how much they understand about the company.
Wrap up this initial talk by checking their availability and salary expectations. Note their preferred start date too.
For some interviews, the 6th point can be optional. It comes into play depending on the kind of answers given for the first five questions.
Availability and salary expectations are factors you consider only for interviewers that have the potential to pass and meet expected criteria.
Your key points are markers you look for in all the answers, a checklist that tells you whether a person would be a suitable fit for the role or not. These markers are based on the skills and values associated with the company and the job.
For example - if the role demands teamwork, that is one of the markers. So when you ask the candidate about their previous work experience, you keep your ears open for how they describe their relationship with their colleagues and why certain tasks were preferred over others.

Best Methods for Screening Process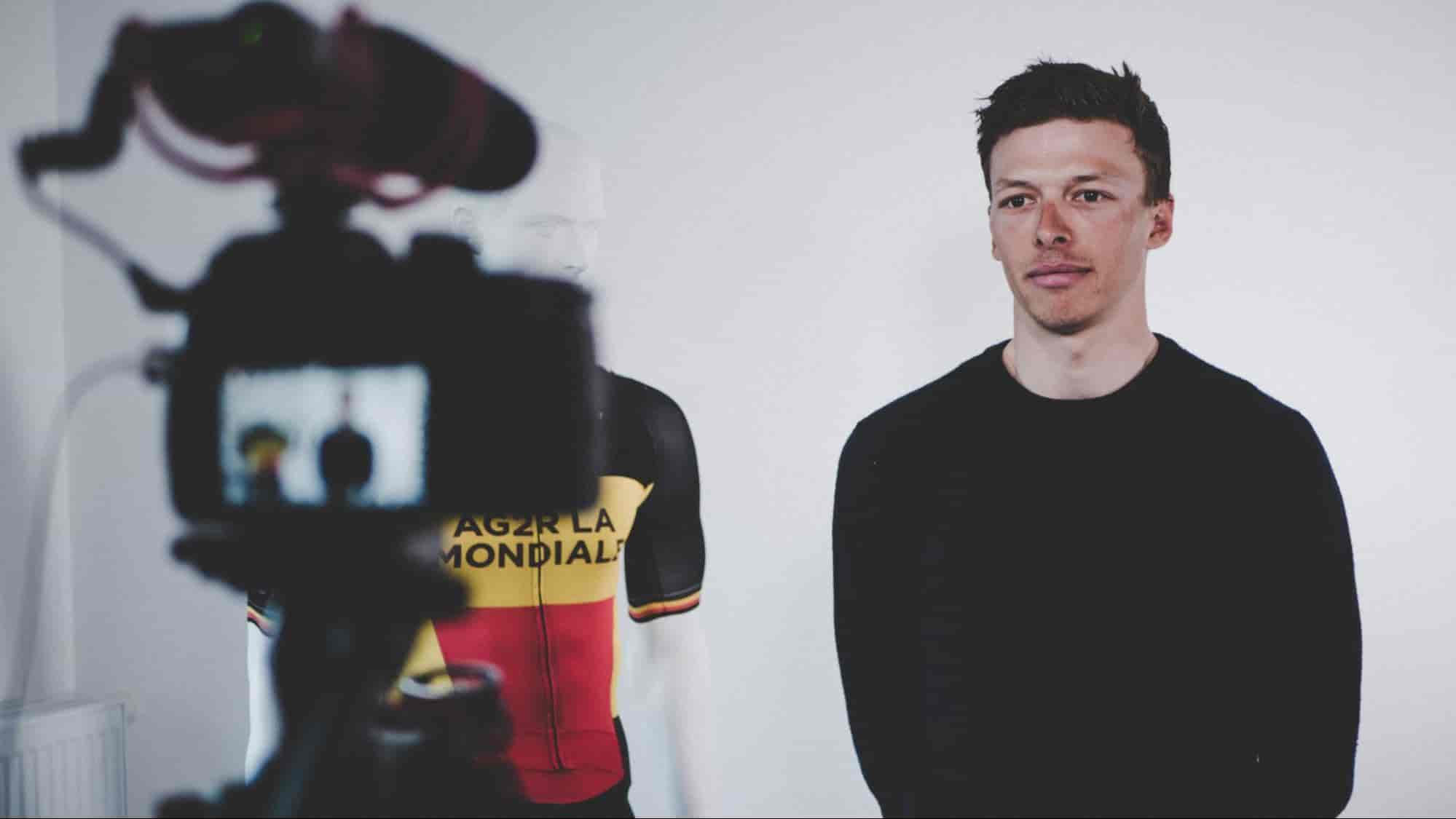 Phone interviews are really helpful for screening or pre-screening the bulk of applicants. However, if the load of applications is vast, phone interviews become time-consuming and ineffective in some cases.
Calls can be restrictive as you cannot study the applicant's body language or test their technical skills. The following list of methods provides you with the option of testing and screening candidates via other means.
1. Tests
The most common method to cut down steps in your recruiting process, especially in skill-based technical roles, is to have predesigned skill assessment tests.
The reason for hiring anyone is to check if they can do a certain job or not. Skill assessment tests do just that without having to go through resumes first. It simplifies the process. You first check if the applicant has the desired skills before moving forward.
It also opens the field for recent graduates and younger job seekers, who are often weeded out early due to the high demand for prior work experience. It levels the field and gives an opportunity to pure talent and skills.
2. Introductory Videos
Introduction videos have become increasingly popular in recent times. Initially, a few candidates tried to quirk the selection process by sending a recorded clip of themselves instead of sending in their resumes like the rest.
The trick was effective and made such candidates stand out from the rest. It proved to be so popular that employers have started asking interested candidates to send in videos introducing themselves and highlighting their interest in the roles advertised.  
It is a good alternative to the resume screening process and gives you a more holistic insight into the candidate pool.
Once you have narrowed down the final few, you can invite them for a video interview. Video interviews provide a great space to ask relevant questions, gather information, and check communication skills.
You can also invite fred@fireflies.ai to all interviews and get perfectly automated transcribed copies of all your conversations within 15 minutes of the meeting ending.
A well-transcribed script helps you go back and dive deeper into your conversations for better insights and make informed decisions.
3. ATS (Application Tracking System)
Almost 40% of the employers in the US use ATS in their hiring process. ATS is software that filters through all the resumes looking for specific keywords and selects top contenders based on them.
It is a great way to handle large volumes of applications without wasting much time. Especially in corporations that receive a substantial number of applications for every role.
However, if you are a relatively smaller organization, it is recommended that you allocate resources and time to filtering resumes manually.
As ATS works according to the keywords fed into it, you might miss out on talented people who just happened to use different keywords to describe their skillset.
5. AI-powered Phone Interview
Another amazing tool that makes your workload easier is an AI-enabled phone interview. You can schedule calls with the interested candidates and create a set of questions to ask all the candidates.
Software like Curious Thing allows you to select traits and questions with built-in interview question banks and send interview invites and follow-ups to the candidates.
The data can then be analyzed for shortlisting. With the job market exploding with eager applicants, use AI to streamline your recruiting process.

Some Useful Tips for Screening and Evaluating Candidates Effectively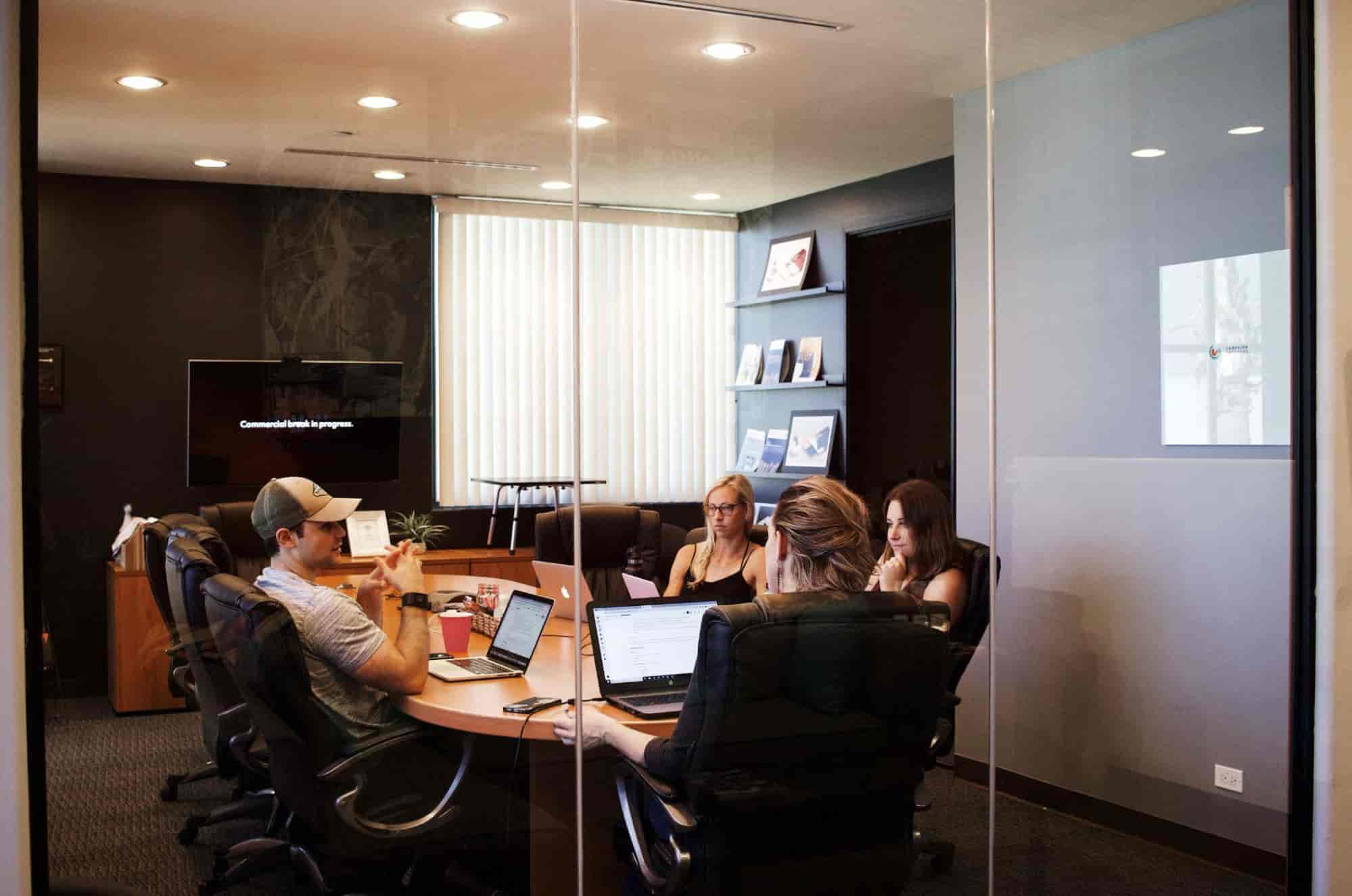 1. Initial Email Correspondence
Often an overlooked aspect of recruiting, your initial text or email correspondence can be a valuable peek into how the candidates communicate with new people,  and their writing skills and keyboard mannerisms.
According to LinkedIn 2019 Talent Trends, 97% of professionals agree that soft skills are important for the future of recruiting. Hard skills can be taught but soft skills need to be cultivated over a period of time.
It would be a good way to start accessing their people skills, how quickly they respond, and the general tone of their email. This will come in handy later when dealing with company clients.
2. Language/Skill Testing: Auto-generated Online Tests
The sequence for when you want to give these can be customized. Some companies prefer skill testing to be part of the screening process while others take it up in the 2nd step. It depends on what comes first in the order of priority - technical skills or people skills.
Such tools simplify the process and save your company time and money. They are one-time investments that help you determine the skills and potential of applicants through a few exercises.
3. Personality Test
One-third of HR professionals use personality tests as a part of their hiring process. Behavioral assessment or personality tests are conducted by companies to shortlist final candidates.
Work culture is a huge part of any organization. These tests are a way to assess if the personalities of candidates would tune well with the rest of the office staff.
The top five personality tests used by most HR professionals are - Myers-Briggs indicator, The Caliper Profile, the Gallup strength test, the DISC assessment, and the 16PF questionnaire.
4. Social Media Sweep
Going through an applicant's social media can give you insights that you might miss on their resumes or even during personal interviews. It is said that people are their unadulterated selves on social media.
Doing a social media sweep can give you an opportunity to see a different side of them.
How people present themselves on social media is their business but you should check for any defamatory language or foul comments regarding ex-employers or colleagues.
Bitterness or lack of respect for the former workplace can transcend into a similar situation at the new workplace too.
5. Check References
About 87% of  HR professionals do mandatory reference checks. However, there are two issues; first, over the years fewer and fewer companies are providing it.
Second, some HR departments are not as serious about checking the provided references. It might seem time-consuming but it is an integral part of hiring the right people.
Tip - An important question you must ask the former employer is if they would hire the same person again. The answer to this single question will give you an insight worth ten questions.
The solution for the first issue is that you can look for informal references. Call a mutual contact and have an off-the-book conversation about the potential employee.
6. Quicker And Better Hiring
Building a channel that can optimize your hiring process is important for any business. On average, a company takes 20 days to hire for a role. However, the top talents are taken off the market within 10 days.
What does this mean? By the time you are done finalizing your list of future hires, the competition has already swooped in and made offers to the best of the lot.
While it is natural to want to take time and hire the right fit, when the process is stretched for too long, you end up with the shorter end of the stick.
Apart from things that generally take time (reference checks), you must optimize your process so as to shorten the duration of the selection process.
Try to wrap your skill assessment and interviews round in a week and a half and keep the second half for the second week for legalities and background checks.
Keep the candidates informed about their progress so they do not get disheartened midway and lose interest in the company.
7. Go Beyond Your First Instincts
All of us suffer from unchecked biases, HR professionals are no different.  Many of them are totally unaware that they are being biased towards particular candidates.
The best way to keep your bias in check is to consciously question yourself when you find yourself leaning more towards one candidate. Do you like them more than others because they are the most qualified or is there another reason?
Another way to diversify your workforce and stay just in your decisions is to consider the "culture add" fundamental instead of the culture fit. Instead of trying to find candidates that "fit" the company culture, look for ones that bring something different to the table.
Ask yourself: What does this person add to the company culture, apart from just fitting in?
8. "Do you've any questions for us?"
This question comes at the end of an interview. See what kind of questions the candidates ask you, how many questions they ask, how in-depth they are, and how much they know about the company or the position.
The aim here is simple, to see how interested the candidate is in becoming a part of the company. You want to check their sincerity and seriousness regarding the job.
It shows how dedicated and motivated they are for this job and if they have put enough thought and researched well for the interview.
Get Started Today
There are a bunch of interview processes available for evaluating and screening candidates. Your goal should be to opt for one that helps you pick out the best in the least amount of time.
You can go for established systems for the screening process or customize your own with the help of the list above!