Due to its numerous dialects, accents, and other factors, transcribing Spanish audio to text is daunting. You need professional manual transcriptionists who understand Spanish's nuances to create accurate transcripts. Also, it doesn't come cheap.
So, what's a cost-effective way to transcribe your Spanish audio to text? Look no further than Fireflies, an audio transcription software.
Here's a summary and transcription of Spanish audio by Fireflies.
Source of the audio:
Here's a step-by-step guide to help you transcribe your audio or video files using Fireflies.

Empecemos!
5 steps to transcribe Spanish audio using Fireflies

Step 1: Log in or sign up for a free account on Fireflies.
Step 2: Access Settings from the navigation bar on the left.
Step 3: In the Settings menu, open the Meeting Language dropdown and select Spanish.
Step 4: Click Uploads on the navigation bar.
Step 5: Select the file you want to transcribe, or simply drag and drop the file into the platform.
Fireflies supports MP3, MP4, M4A, and WAV.
And that's it—Fireflies will transcribe your Spanish audio file in a few minutes. The duration depends on your internet speed and the file size.
You can track the status of your file under the Uploads section.
Or else, wait for Fireflies to notify you via email.
¡Felicidades! Your Spanish transcription is ready. In the email, click on View meeting recap to access your transcript.
How to access your Spanish transcripts on Fireflies

Step 1: Go to Notebook from the navigation menu.
Step 2: Locate your uploaded file in the My Meetings or All Meetings channel.
Step 3: Open it to view the complete transcript.
How to download your Spanish transcripts

Follow these steps to download your Spanish transcripts:
Step 1: There is a download button at the bottom. Click on it.
Step 2: Select Download transcript.
Step 3: Select the format of your transcript.
That's it. Your transcript will be downloaded and stored on your device for easy access and sharing.
How to transcribe meetings in Spanish

Apart from audio files, Fireflies also accurately transcribes all virtual meetings. Your days of frantically taking meeting notes while also trying to focus on the conversation are over.

Here are the steps to invite Fireflies to transcribe your meetings:

Step 1: Log in to your Fireflies account.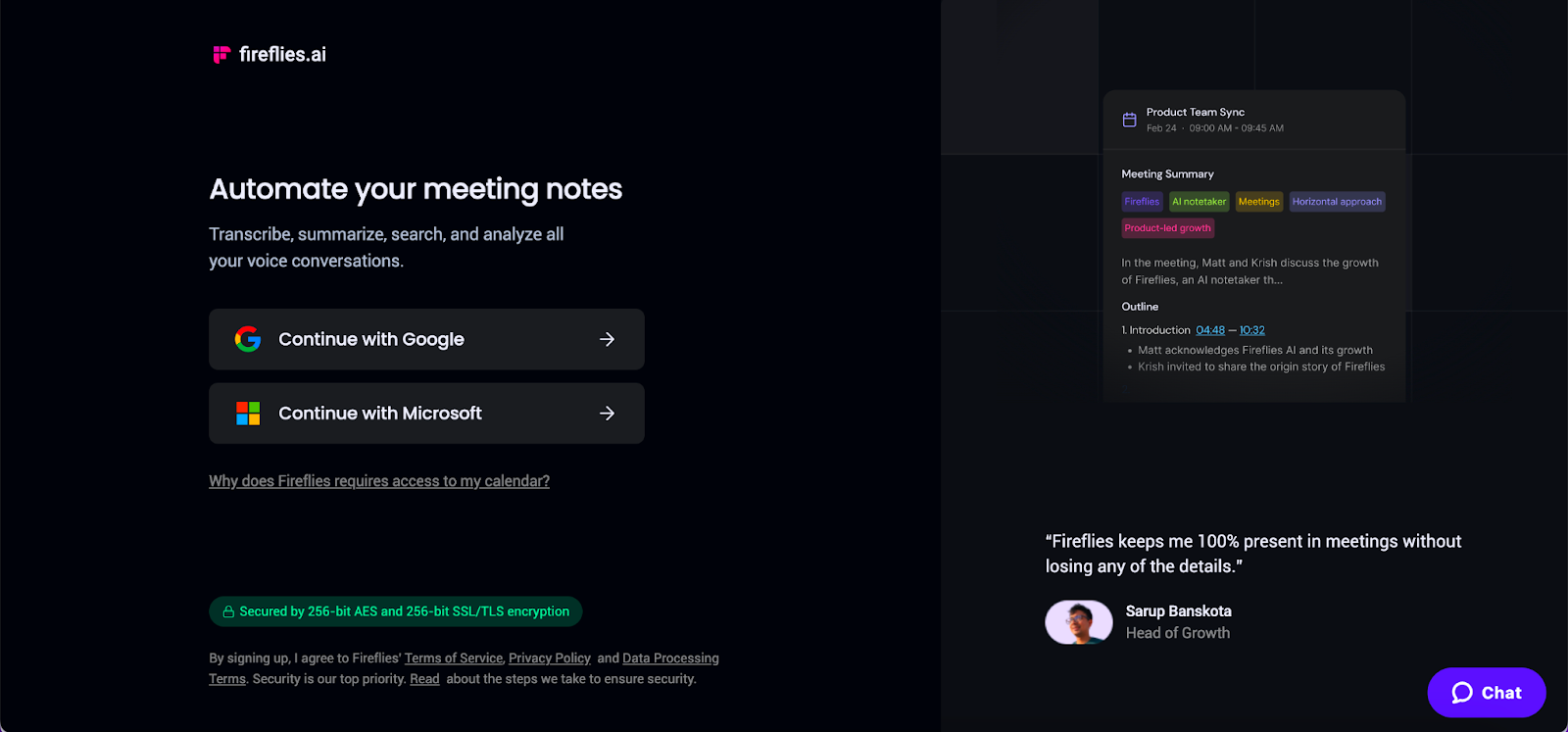 Step 2: Ensure that your default meeting language is set to Spanish under the settings.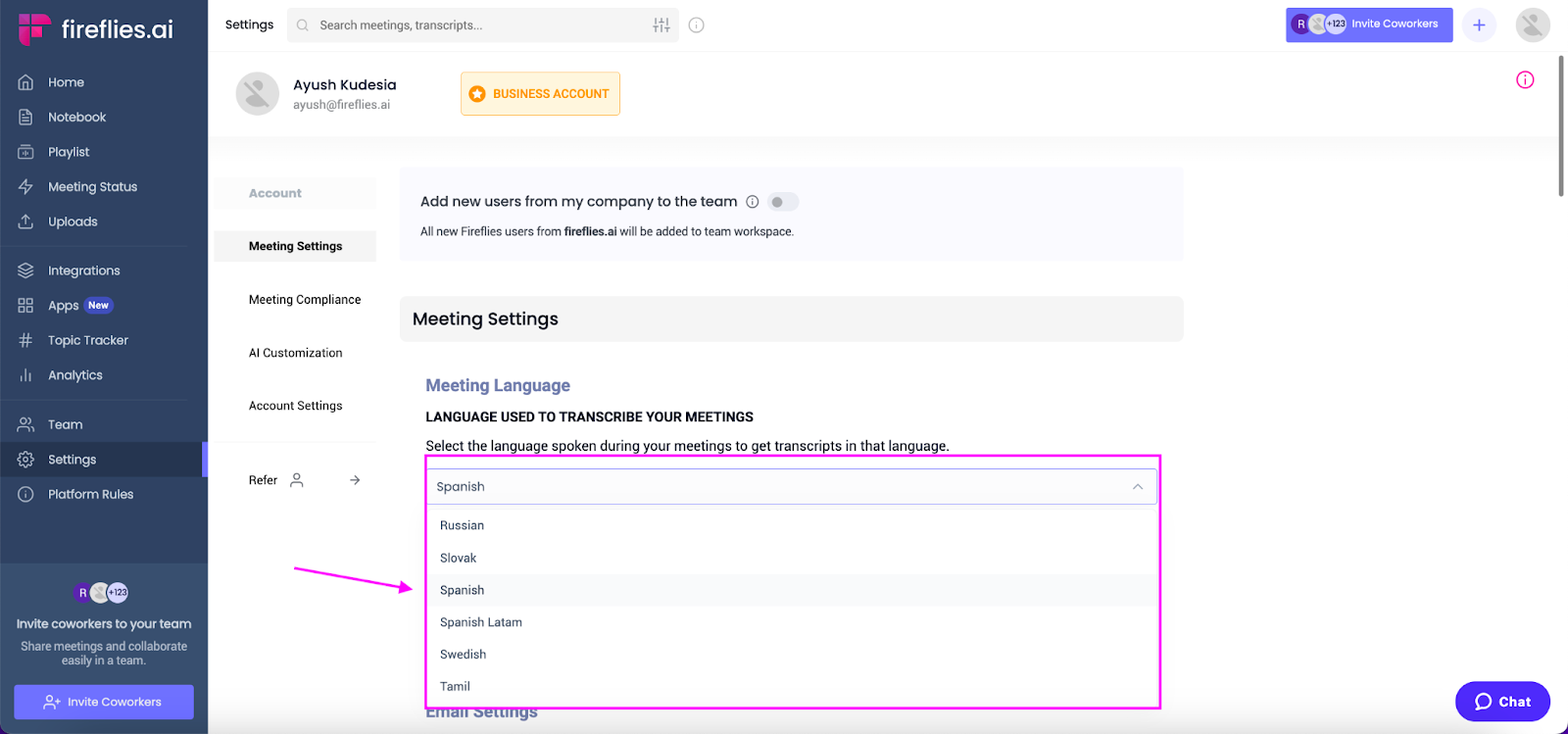 Step 3: Set your Current meeting settings according to your requirements.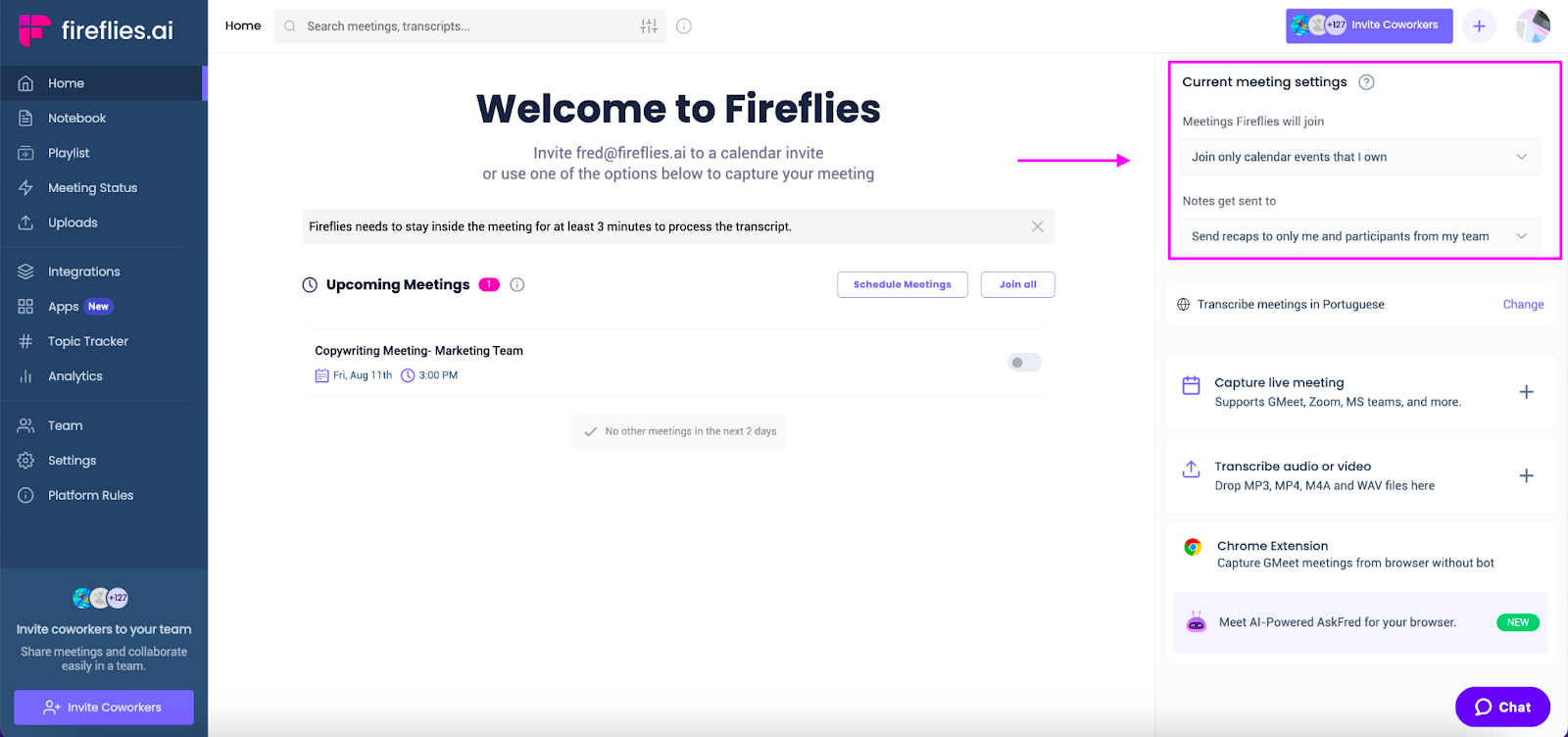 Fireflies will now join your virtual meetings and silently take meeting notes. You can later review the transcripts and summaries under My Meetings or All Meetings channels.
Learn more: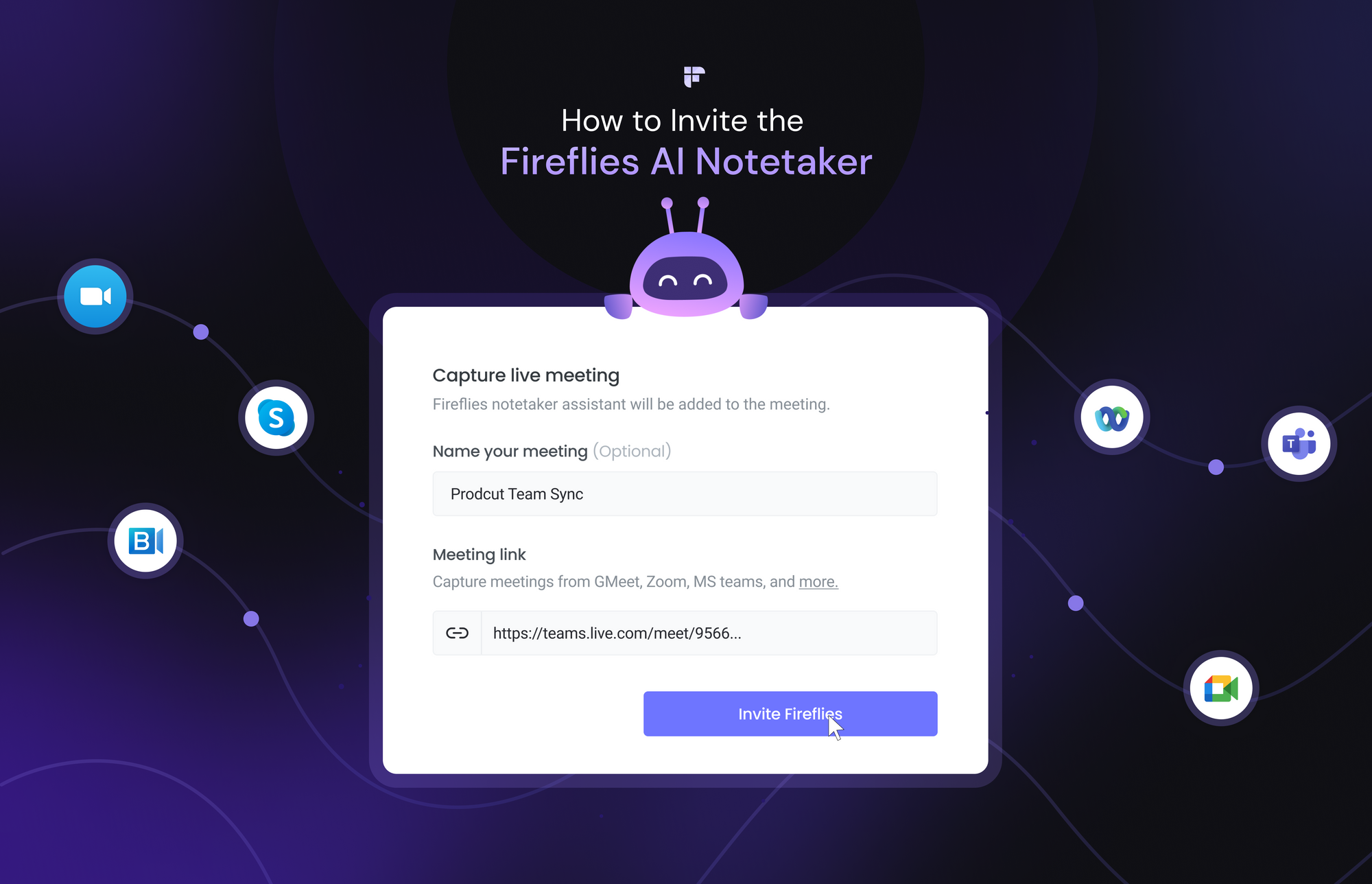 Why Fireflies for Spanish transcription?

If you're looking for reliable and cost-effective Spanish transcription services, Fireflies is your best bet. And here's why:
1. Highly accurate
2. Speed and efficiency
3. Privacy and security
4. Summarizes your transcripts with AI Super Summary
5. Flexible export options
6. Affordable pricing
1. Highly accurate
Fireflies utilizes powerful speech-to-text technology to deliver transcripts with over 90% accuracy. It allows you to edit, comment, and share transcripts easily.
2. Speed and efficiency
Fireflies generates transcriptions of hour-long audio within minutes, saving you valuable time. For reference, a manual transcriptionist can take up to four hours to transcribe one hour of Spanish audio.
Fireflies can handle multiple files simultaneously, while a manual transcriptionist can only transcribe one file at a time.
3. Privacy and security
Your transcripts are secure and encrypted in rest and transit. Fireflies strictly adheres to SOC 2 Type II standards, protecting your information from unauthorized access.
Fireflies is also GDPR compliant. You have total control over your data— delete your uploaded files anytime.
Fireflies or any third party has no access to your data.
4. Summarizes your transcripts with AI Super Summary
Fireflies not only converts your Spanish audio into text, but also provides you with a concise AI Super Summary.
These five-part summaries include keywords, summaries, outlines, and bullet-point notes about the topics discussed in your audio or video.
As you can see, reviewing your entire audio within minutes becomes a breeze, eliminating the need to listen to audio or read the transcript.
5. Flexible import and export options
Fireflies supports both audio and video files—no need to convert your videos to audio before uploading. Fireflies supports MP3, M4A, WAV, and MP4 formats.
You can also choose from different export formats for your Spanish transcriptions. You can download them as DOCX, PDF, SRT, CSV, or JSON files.
6. Affordable pricing
You get 800 mins of storage and up to 3 transcription credits with Fireflies' free plan.
If you want more storage, transcription credits, and advanced features, Fireflies offers a range of pricing plans that fit your budget, starting at $10/month/user
You can start a free seven-day trial of its Business plan to try out all the advanced features and see which plan suits you the best.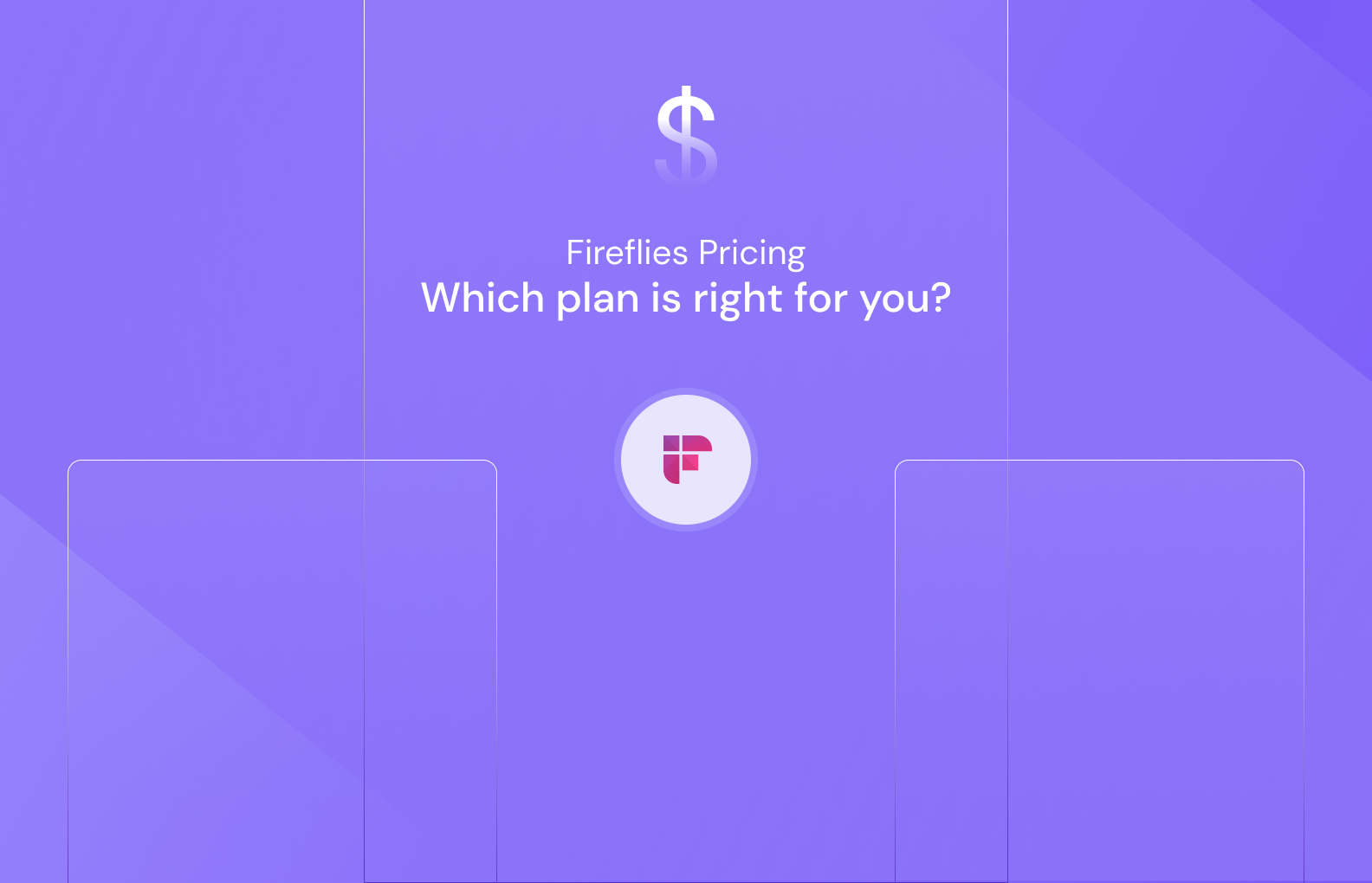 Final thoughts
Fireflies is your reliable partner for transcribing interviews, meetings, lectures, or any other Spanish content.
With its impressive accuracy, efficiency, user-friendly interface, strong security measures, flexible export options, and transparent pricing, Fireflies ensures a seamless and satisfying Spanish transcription experience.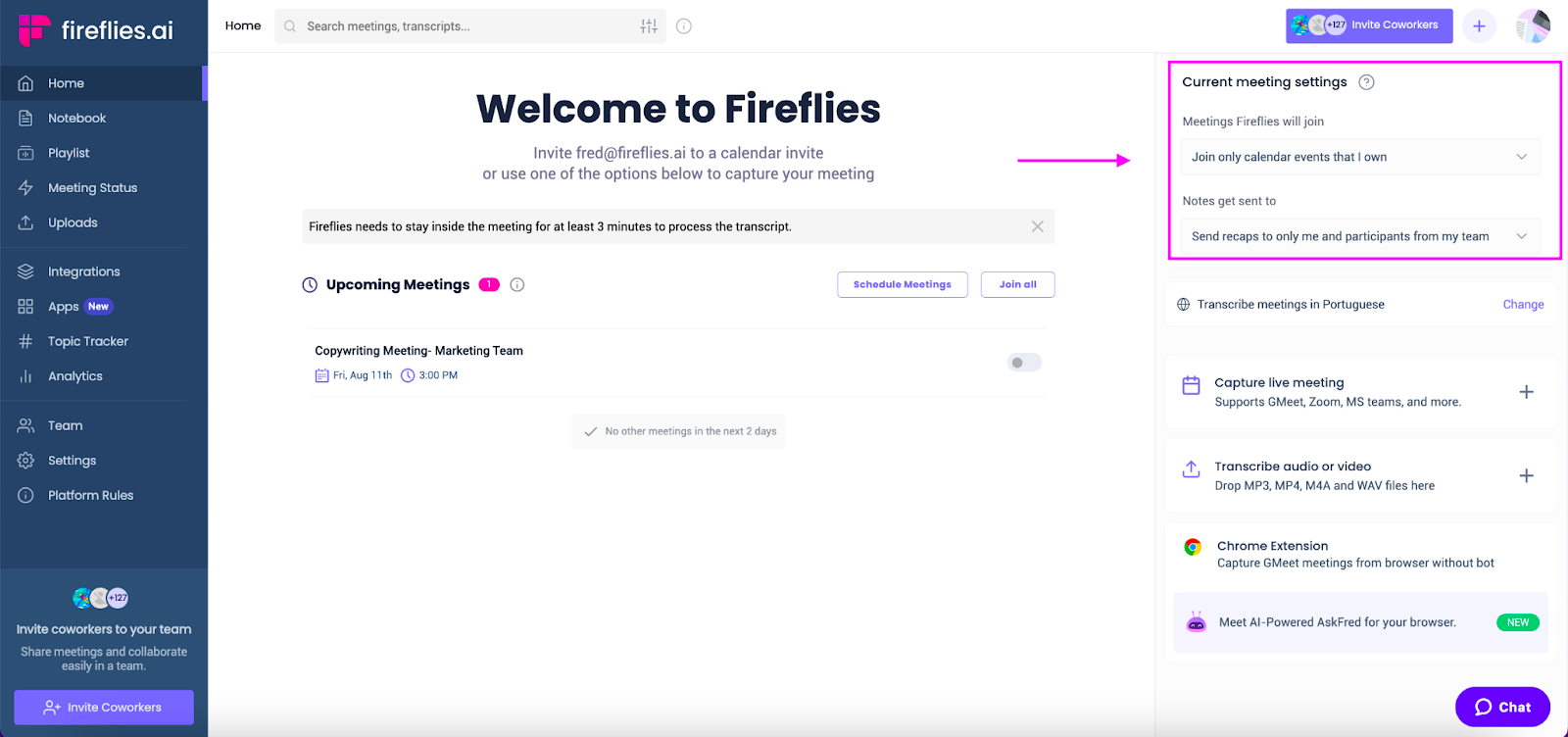 ¡Prueba Fireflies hoy!