The business sector is booming as new ideas and innovations dominate the landscape. A Forbes 2019 report says startups contribute up to $2.8 trillion in economic value.
The current landscape is financially fertile for the early seeding of startups; however, the struggle is to keep it relevant and grow in the midst of ever-increasing competition.
Marketers and business owners have turned to HubSpot to efficiently manage their CRM in this highly competitive world of digital marketing.
HubSpot is a one-stop service software that handles all the aspects of business marketing for your company. It streamlines your efforts with its multiple marketing tools and helps your business flourish.
HubSpot has grown exponentially since its launch in 2008, garnering a revenue of over $190 million in 2020 alone.
HubSpot saw the change in consumer interaction way early in the game and crafted a service that was customer-centric, intuitive, and non-interruptive.
At the heart of what HubSpot does is its "inbound methodology," a mega shift from yesteryears outbound strategy, where the company initiated a business conversation.
Inbound marketing is a business philosophy that recognizes that the buyer has the ultimate power in the marketplace.
Therefore, it is crucial that their experience is comfortable, pleasing, and unforgettable.
Instead of badgering your customers with undesired interruptions, you focus on creating valuable content that makes the consumer want to be affiliated with your company. So when they grow, you grow with them.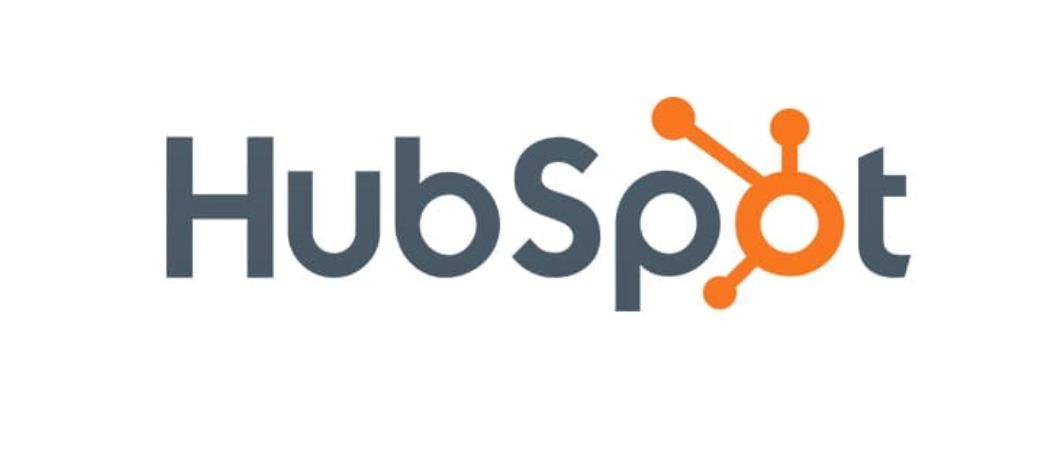 HubSpot inbound method uses a three-pronged approach.
Attract the right customers with valued content to enhance customer engagement and confidence.
Engage by offering solutions and advice that fits in with their pain points and is likely to lure them to convert.
Delight your customer with added valuations in terms of service and follow-ups.
Brian Halligan, CEO and founder of HubSpot, defines inbound as, "It really strives to help people go to the market in a way that matches the way humans want to be sold and marketed to in 2018."
Talking further about successful business strategies, he says, "I think that companies that do really well today are the ones that leverage data to create a gorgeous end-to-end experience for your customer from marketing, when they find you, through to sales, when they become a customer, through service, and then back to marketing."
The HubSpot CRM platform includes four customer-relevant "hubs"-
Marketing Hub – The marketing software is centered around getting maximum traffic on your website, converting those who visit, and also helps run campaigns at scale. It generates leads and keeps a tab on customer interaction with its engagement tracking and analytics.
Sales Hub – The sales software focuses on getting more in-depth insights into your prospects, automated emails, text, and follow-ups; and helping you close deals faster. Its popular features include scheduling meetings, tracking calls, sharing documents, live chats, generating quotes, etc.
Service Hub – HubSpot's service software keeps you connected with your customers through ticketing, team email, reporting, calling, customer feedback surveys, playbook, etc.
CMS Hub – CMS hub is a content management software, easy to use for marketers, developers, and customers alike. It allows developers and marketers to work independently and provides customers with a personalized experience.
Let's look at all the basic features of HubSpot in a little more detail.
Features of HubSpot
HubSpot has ample competition out there in the market, but it easily outperforms all with its varied tools and features. HubSpot takes the crown with its easy-to-understand and user-friendly navigation. A first-timer will find using HubSpot a lot more simple and less technical than its complicated counterparts.
There are five main things that HubSpot does remarkably better than any other marketing tool in the business –
It Automates Marketing Based on User Behavior – It studies user activity and sends well-timed automated texts or emails to your customers. This timely action that HubSpot does on your behalf leads to the closing of more deals and better customer relations. It shows the customer that you are ahead of the game and are well prepared to solve any issue they can think of.
An All-in-One Toolkit in The Palm of Your Hands – HubSpot is powered with many tools like email, landing page builder, blogging tool, social media publishing, sales tools, and reporting attribution tools, all sharing data across a single customer view!
Keeps Your Hottest Leads on The Top – HubSpot cleverly studies users' interest through user activity and pinpoints the ones most likely to convert. For example, two prospects visit your page – prospect A and prospect B. Both fill out the forms, but prospect B visits your page a couple of times, whereas A leaves as soon as it is done with the form. HubSpot provides you this visibility so you can focus on the most likely prospect.
Analysis and Metrics – A marketer who doesn't leverage HubSpot's analytics-driven CRM, will waste his time tracking engagement on each and every platform for a monthly report. HubSpot houses metrics from all platforms on your dashboard, which gives you a clearer insight into how you are doing on different platforms.
Built-in Service Request – The new addition of Service Hub to HubSpot allows companies to service or handle HubSpot warranty issues by automatically creating a trackable service ticket.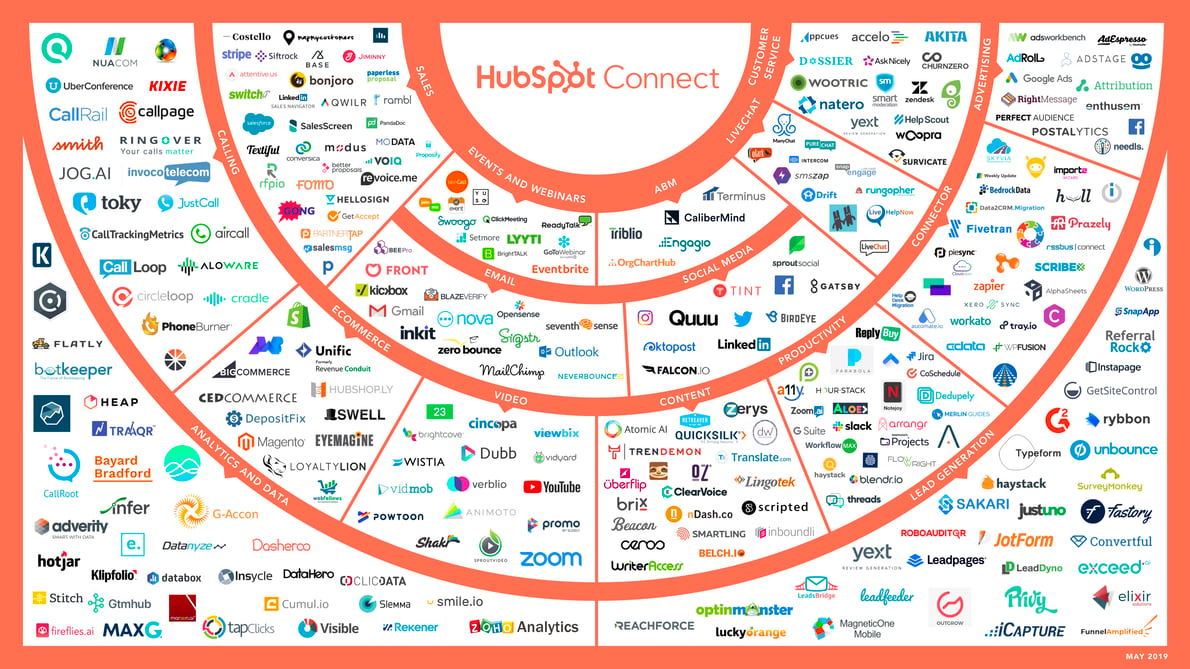 Furthermore, you can integrate with various HubSpot add-ons that will not only increase your productivity but help you manage your tasks more efficiently and effectively.
21 Best HubSpot Add-ons
HubSpot seamlessly integrates with hundreds of tools. Here are our top 21 picks based on user popularity.
1. Gmail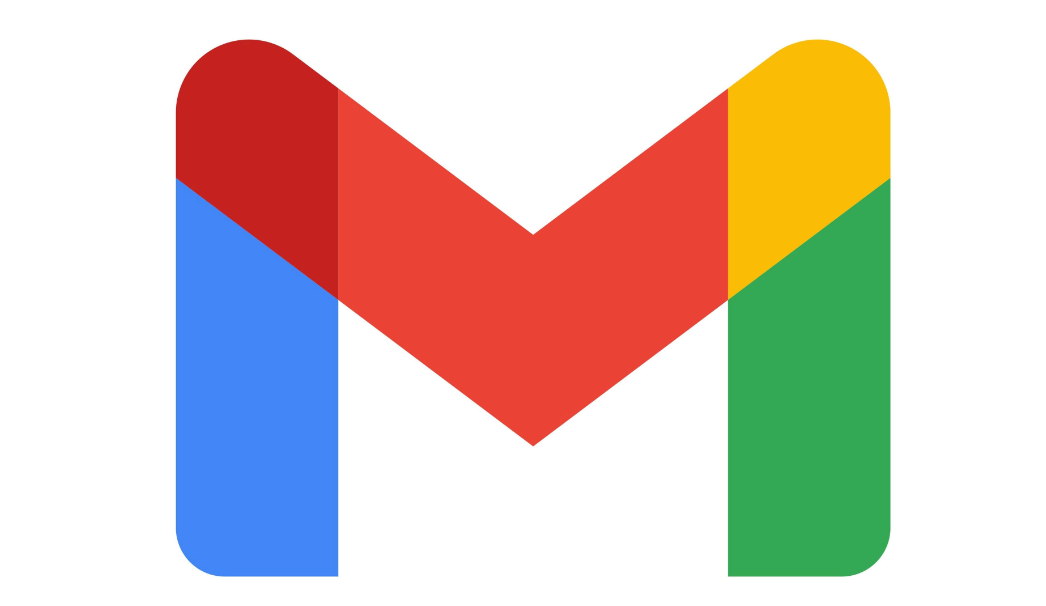 Though it may sound fundamental, it is one of the most helpful integrations for marketers. When you send an email via Gmail, it creates and records a new account in HubSpot, saving a lot of time. It also records your email history.
With over 10,000 plus installations, it has often led to the closing of deals due to timely engagement. One of the most useful features is that it informs you in real-time when a customer opens your email.
This is a significant advantage as it lets you follow up with another email or a strategically placed call that may help close the deal as the prospect is still in the "buying" frame of mind.
2. WordPress
A WordPress plugin will allow you to work the marketing tool and help you get leads, construct forms, live chats, and send information gathered from all of the above to the CRM. You can then use it to create targeted campaigns.
3. Zapier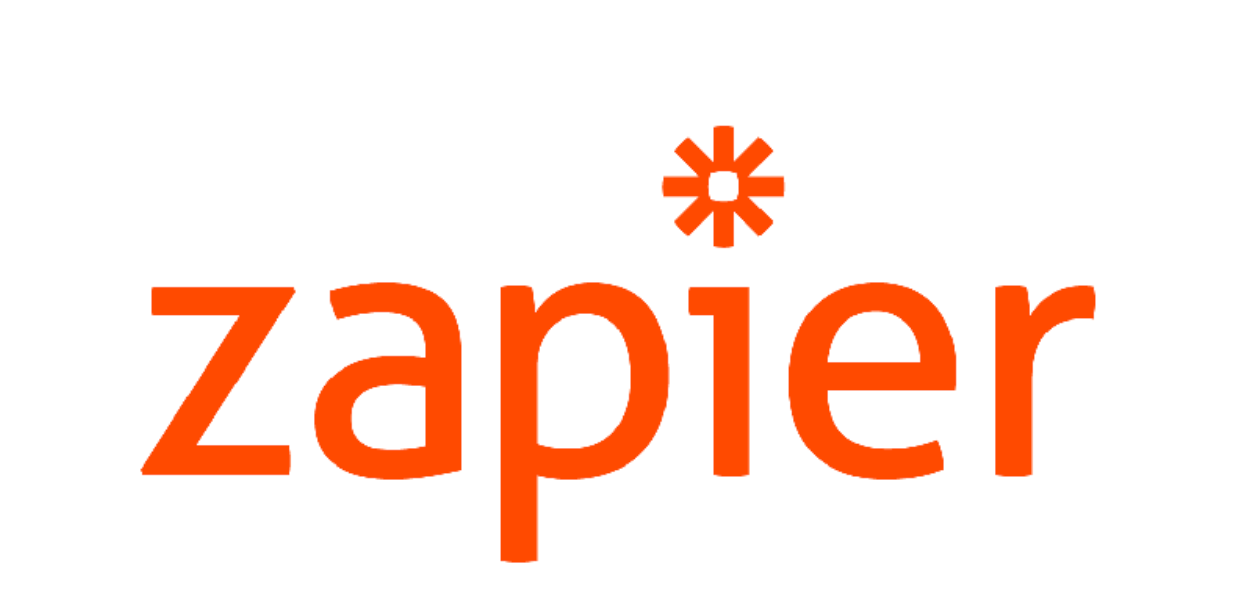 Zapier is one of the best automation software in the market. It allows the exchange and integration of data between two applications or services seamlessly. Zapier saves time by letting you integrate several tools and automate tasks that you would have to do manually otherwise.
Integrating with HubSpot opens up a whole new box of unexplored possibilities. It helps you move and amalgamate essential data and customer segments, thus aiding overall automation.
Zapier allows you to connect HubSpot to a number of third-party web applications without any need for coding. You can use Zapier to automate the creation (or update) of HubSpot contacts from leads generated through other platforms.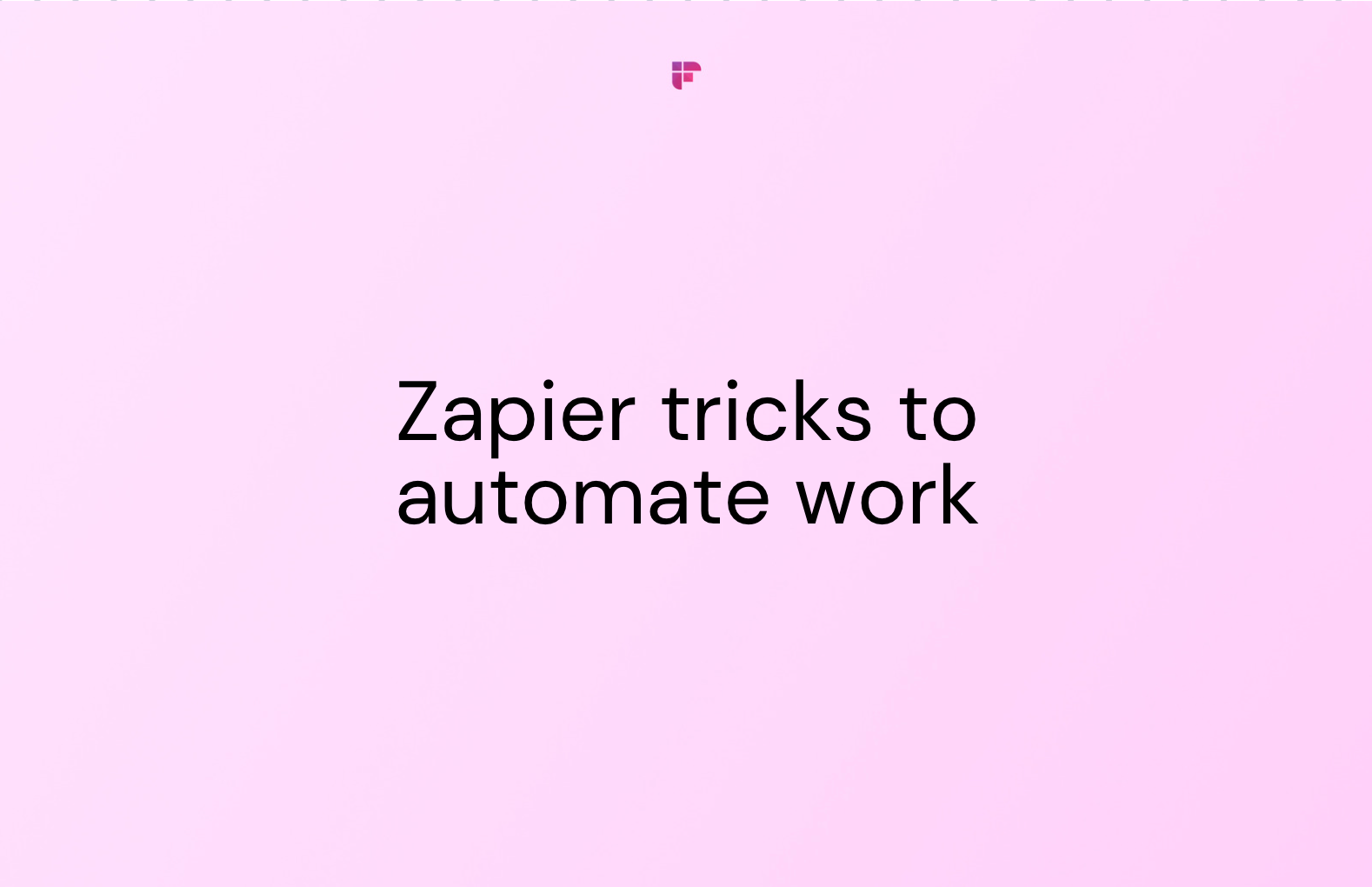 4. Eventbrite
Eventbrite streamlines event management for marketers by handling registrations, bookings, payments, waitlist and attendee management, reminders, and notifications.
HubSpot integration will help you keep track of those who registered, attended, and communicate with the interested parties post and pre-event.
People who register will automatically be added to HubSpot contacts (and later events they are interested in). It helps you monitor buyers' activity from when they were interested to pay and beyond.
5. Hotjar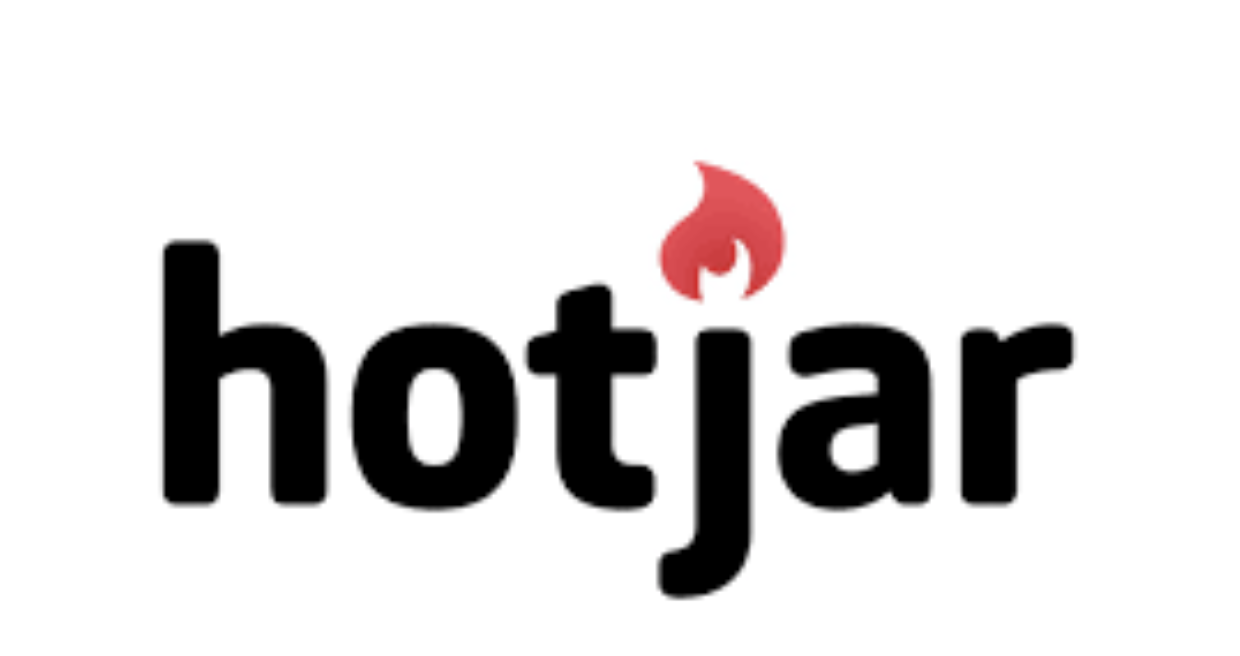 Hotjar is behavior analytics and user feedback service that helps you understand customer needs on your site and get their feedback through surveys, "heatmaps," and recording sessions. It gives you an insight into areas of improvement based on their responses to your polls.
Once integrated, the information gathered from Hotjar will be added to HubSpot data, giving you a more in-depth insight into your customer behavior. Since your contacts are now synced, every time someone from HubSpot contacts takes a poll, you will be alerted.
It also offers feedback forms for better data collection.
6. Fireflies
Fireflies is an AI voice assistant that helps transcribe, take notes, and complete actions during meetings. Integrating HubSpot with Fireflies, transcribes meetings and then logs activities + notes automatically under the appropriate contact inside your HubSpot CRM.
Read more about HubSpot-Fireflies integration.
Fireflies can connect with your calendar and auto-join all your meetings that have a video-conferencing URL. You can also manually invite our AI assistant, fred@fireflies.ai as a participant. Alternatively, Fireflies can also transcribe calls that are made via the HubSpot dialer.
You can customize if Fireflies should create new contacts or only update existing contacts. Fireflies is able to identify the correct participants based on the emails on the calendar invite. You can also customize if Fireflies should log activities, notes, or both. A few minutes after the meeting you will see call log details, AI generated meeting notes, as well as a link to the transcript and recording.
Imagine never having to take notes again or manually filling out your CRM activities after every call. Fireflies will automate that process for you.
7. Slack
Slack is a fantastic tool for internal communication and helps remote teams collaborate on different projects with ease if they know how to use slack effectively. It is non-disruptive and extremely handy as it allows you to respond at your convenience.
These tools together make remote working smooth. Every time you make an update and changes in HubSpot, you will be notified about it on Slack. You can make different channels for different deals and have a unified conversation in one thread.
Instead of jumping between tools, HubSpot and Slack integration simplifies your work by providing you with a single, combined platform for all your tasks.
8. Wistia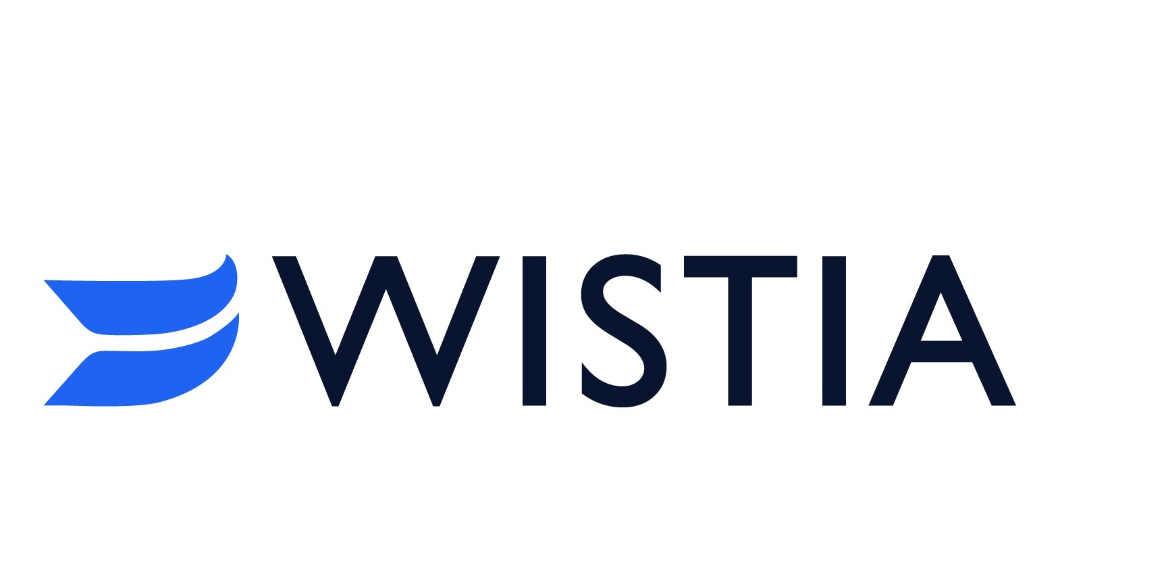 Wistia is a video-hosting platform for companies with its own marketing tools and analytics. It allows you to customize your video content without depending on YouTube. It is beneficial for companies that use videos on their websites for marketing, sales, and services.
Its Integration with Hubspot helps the sharing of data between two applications and helps in understanding your customer needs. You can generate leads during video playbacks, build video campaigns and track them.
You can see how a video assist leads to move up the funnel and helps you convert stronger leads to paying customers. You can set up webinars and get the sales team to contact prospects discovered through video engagement.
9. Zoom
Zoom became a household name since the pandemic started. It is a video conferencing app that enabled us to have an office meeting sitting miles or even continents apart. Zoom's easy to master tips and tricks makes it more popular than other video conferencing apps.
HubSpot integration with Zoom allows instant syncing of your HubSpot contacts, meetings, events, and leads. Your every session turns into a zoom call.
You can also advertise your webinars with HubSpot workflows and even track your webinar attendance with HubSpot CRM. Every time someone registers for a webinar, they are automatically created as a contact in HubSpot.
10. Salesforce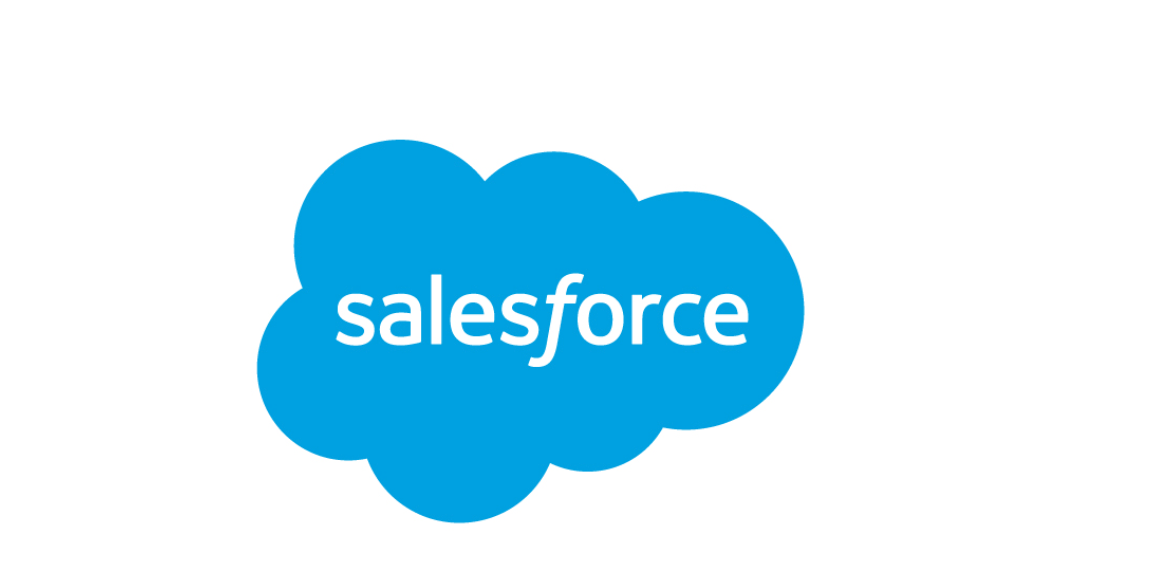 Salesforce is a cloud computing software that specializes in CRM solutions. It gives all departments--marketing, sales, and service--a shared view of all your customers. Integration of HubSpot and Salesforce results in sharing of information and shows your team prospects interested in buying instead of those who are just filling forms. HubSpot also updates leads from Salesforce to the HubSpot database.
According to Vincent Schneider-Archuleta of Cloud Consulting Group, "It's a bridge between your marketing database and your sales database, allowing activity and information to move seamlessly between the two." Source.
11. Google calendar
Unification of your Google calendar with HubSpot will get your clients to book meetings with you through a single link, without the to and fro of emails. You can send a common link to all your prospects with available time slots.
When a prospect selects a slot, it automatically gets added to your calendar and becomes unavailable for the rest of your prospects, avoiding double booking.
Moreover, when you create a meeting with a HubSpot contact on your google calendar, that event is also created on their contact profile.
12. LinkedIn Ads
Integrating HubSpot with LinkedIn Ads allows you to show your ads to the relevant audience. Every time you run a campaign on LinkedIn, it will feed its metrics to HubSpot, hence accumulating all your data in one house.
Leads generated from your LinkedIn ads will automatically get synced with HubSpot. With this integration, you can manage the rest of your marketing while you work on your ad campaigns.
13. LinkedIn Sales Navigator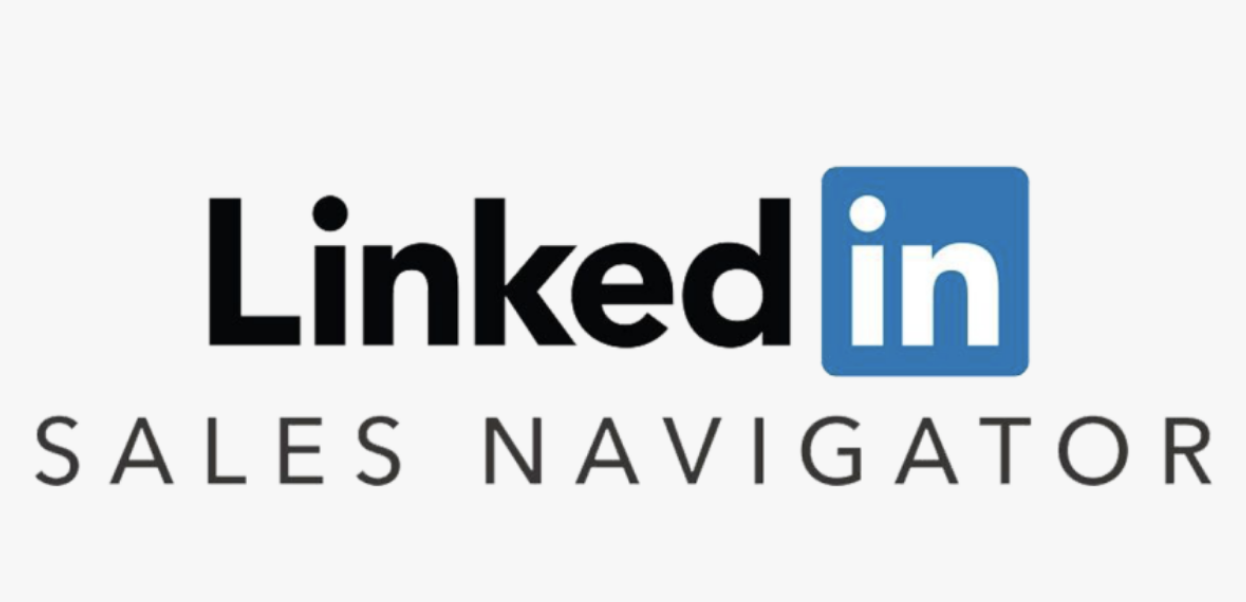 LinkedIn Sales Navigator is a robust tool that allows your sales team to target, chase, and engage with the most vital leads on LinkedIn. Combining it with HubSpot will let your team view company news to InMail directly from HubSpot.
The linking of both will give you access to your HubSpot contact's complete profile, including connections, role, and location. You also have an option of InMail. You can widen your business by asking your mutuals to connect you with new leads and effectively break the ice through shared connections and interest.
14. Typeform
Typeform allows you to customize your forms for quizzes, lead generation, surveys, etc. You can also add interactive content to make the experience fun and engaging for the user. Integrating the two of them allows you to feed in the data collected from Typeform to HubSpot data. You can design questions and lead customers on desired paths or even redirect to different pages.
The most exciting feature that can help you discover where the best leads are by adding your UTM parameters, which Typeform will then transfer to HubSpot. Once you have segmented your audience, you can relaunch a more effective, data-driven campaign.
15. SurveyMonkey

It permits you to get insights into your customers by building structured surveys. The data collected by the survey can then be used to understand where your product or service is lacking. Integrating it with HubSpot gives you the opportunity to create new contacts based on who responds, sync info collected from the survey to HubSpot, and segment your audience based on their answers.
You can also forward this insight into your Salesforce so your sales team can use this info.
16. Unbounce
Unbounce is a Canadian software that allows you to build quick and effective landing pages. Unbounce defines a landing page as a "campaign-specific page with one single call to action and no navigation." Integrating it with HubSpot will automate lead info to HubSpot data and send relevant emails to converts from the Unbounce page. Unbounce's pop-ups and sticky bars help get more signups and contacts.
17. PandaDoc
PandaDoc is a document management software that helps you manage contracts, deals, quotes, proposals, etc. HubSpot's integration with PandaDoc will help you build proposals or contracts with templates and stay updated on any changes in your document with email alerts. You can also pull a contact's info from CRM directly into your proposals. Thus, reducing your chances of error and saving time wasted on manual upgrades.
18. Databox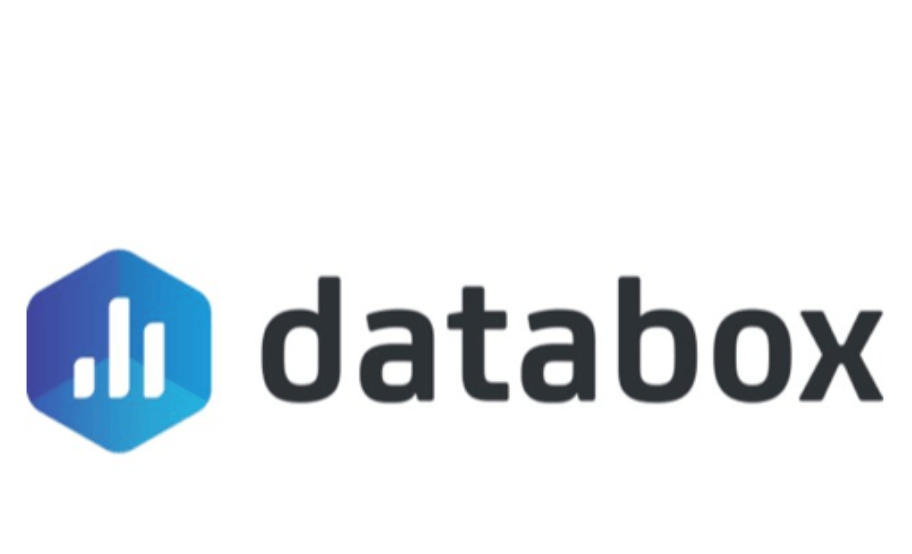 Databox is a business analytics platform that provides you with insights into your business in real-time. HubSpot lets you see your data and customer information but integration with Databox allows you to customize how you see this information.
When HubSpot provides you an API for data, Databox helps you visualize it. You can see your data in one view and provide the client with attractive dashboards. It is entirely accessible through all of your devices. Databox is used by 70% of HubSpot's top partners and thousands of other customers.
19. Calendly
Calendly is a scheduling tool or a calendar management app that books and manages your appointments or meetings. It lets the user set the availability and also makes a link for the meeting. Calendly seamlessly integrates with a bunch of other tools and is extremely easy to use.
Linking it to HubSpot will help you close more deals. Your HubSpot email will have a Calendly Scheduling link for the convenience of your prospects. You can also get more deals with timely scheduled meetings while the prospect is still interested.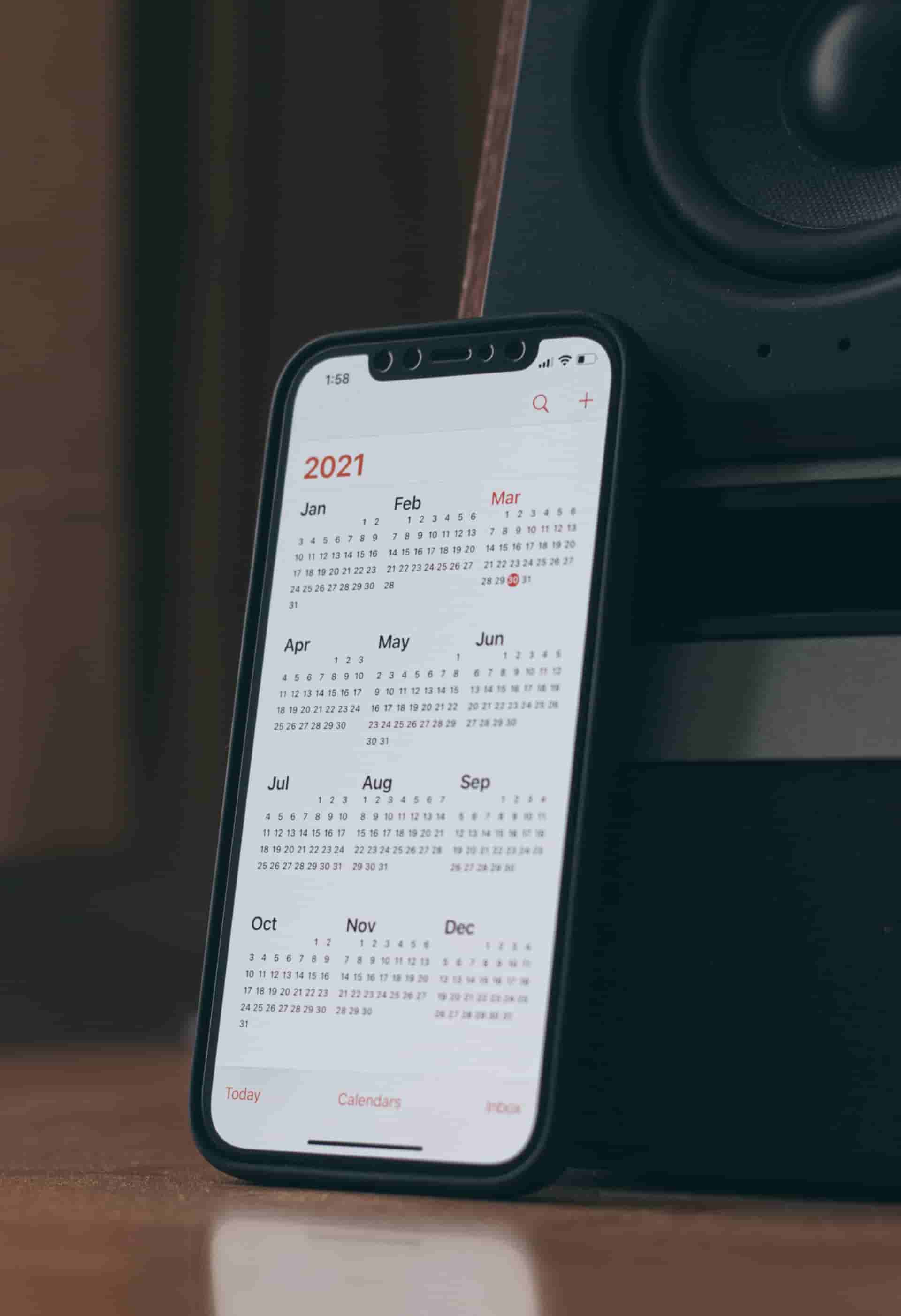 20. Integromat
Similar to Zapier, Integromat allows you to connect over 500 other applications. You can make complex workflows or scenarios with multiple steps without needing to code a single word. Integrating it with HubSpot allows you to connect numerous applications with HubSpot, which helps streamline your work and improve yield. You can also connect to any online service that has your contact list, and it will link to your HubSpot contacts.
21. Seventh Sense
Seventh sense delivers your automated emails to your prospects based on the most probable time they are likely to open them. This enhances your customer engagement and increases the click-through rate and the chance of getting a successful conversion.
When you combine Seventh Sense with HubSpot, it directly gets email information from HubSpot contacts. It analyses the engagement data in your HubSpot account and sends an email to people, individually.
HubSpot combines your efforts with useful marketing tools and customer data to churn out successful deals and faster conversions. Enhance your productivity and reach with these amazing integrations!