With over 100 million users, OpenAI's ChatGPT has become one of the most powerful AI tools on the internet today. This tool's natural language processing capabilities make it a valuable asset in various use cases and industries.
Luckily, with the help of Chrome extensions, you can now harness the power of ChatGPT directly in your browser. This way, you can easily streamline your workflows for optimum results.
This article gives you a list of 10 of the best ChatGPT Chrome extension tools in 2023, each offering unique features and benefits.
10 ChatGPT chrome extension tools in 2023
Here are 10 must-try AI Chrome extensions for ChatGPT to boost your productivity.
Fireflies Chrome extension
1. Fireflies Chrome extension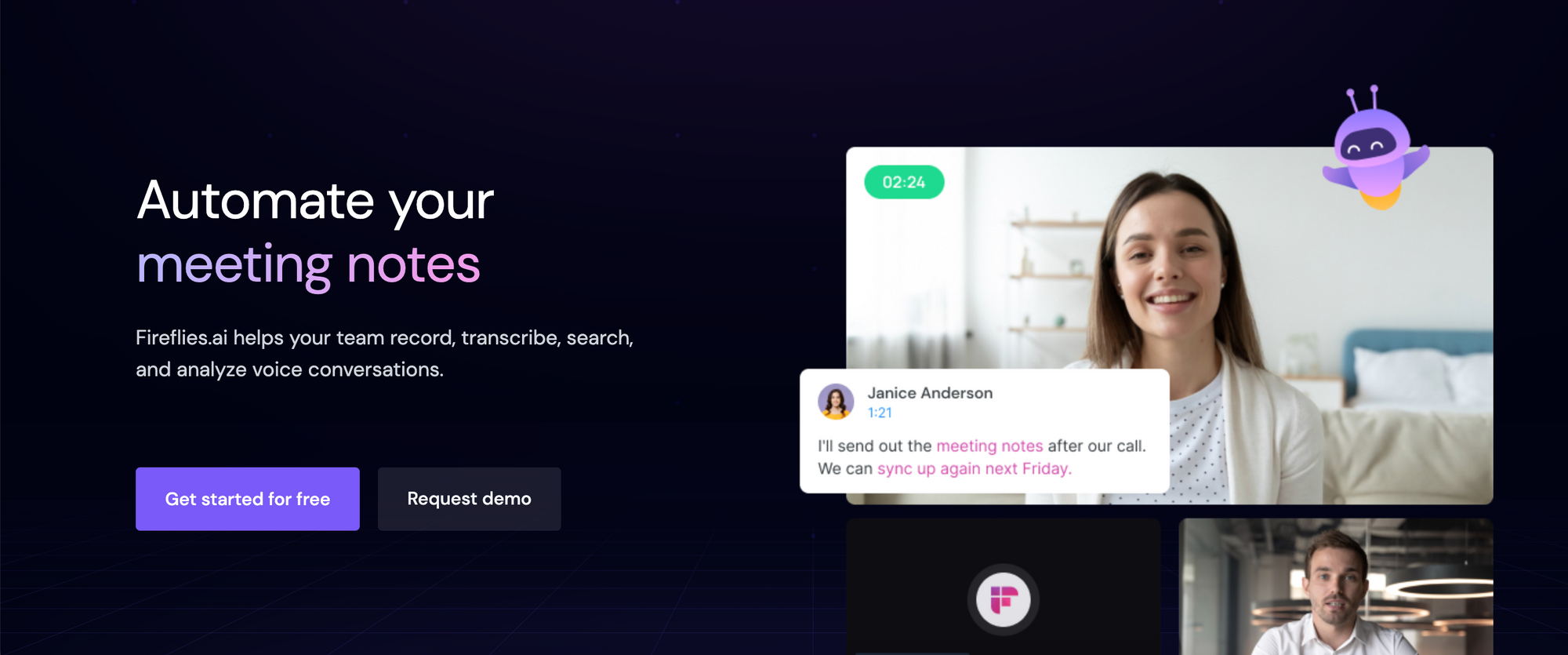 If you want to get the most out of all your meetings, you'll find Fireflies' Chrome extension super useful.
With this advanced AI meeting assistant, you can automatically record, transcribe, summarize, and analyze all Google Meet meetings on your Chrome browser. Best of all, these meeting transcripts are 90%+ accurate with AI-generated summaries, speaker names, and time stamps so that you can review hour-long meetings in minutes. That's not all.
This extension brings GPT-4 to your browser with its AskFred for Web, an AI assistant that can quickly extract information, summarize, and answer questions from various sources like Google Meet meetings, documents, case studies, wikis, emails, YouTube videos, Google Docs, research articles, and more.
All you have to do is ask your questions, and it will answer all of them, just like ChatGPT. The AI assistant Fred can also use your transcripts to generate blog ideas, create reports, and even write post-meeting emails.
Features of Fireflies:
Generates 90%+ accurate transcripts with speaker labels and time stamps.
Automatically joins meetings on Chrome browser.
Supports 30+ languages and 3 English accents.
Offers chatbot AskFred for Web that can summarize and answer questions about web sources and articles on the Chrome browser
Transcribes videos created on Loom, Bubbles, or Soapbox. You can also upload meeting recordings in MP3, MP4, M4A or WAV format to the Fireflies app to generate its transcript.
You can download the transcript in 5 formats—PDF, DOCX, SRT, CSV, or JSON.
Offers advanced smart search capabilities that enable you to review the transcription in just minutes.
Offers advanced collaboration features like Threads and Soundbites. Annotate the transcript or create and share sound clips of important meeting sections to bring everyone up to speed.
Provides deeper insights into meetings with conversational intelligence—speaker analytics, total time spent in conversation, talk-to-listen ratio, call sentiment, average word spoken per minute, and so on.
Offers Playlist that enables you to create a collection of soundbites in a single space from multiple calls.
Integrates with around 50 popular apps, including CRMs, dialers, and video conferencing tools.
Follows the highest security standards. It is GDPR and SOC 2 Type 2 compliant.
Pricing:
Free forever with limited transcription credits and 800mins of storage.
Pro: $10 per seat/month (billed annually)
Business: $19 per seat/month (billed annually)
Enterprise: Custom
2. Compose AI
This Chrome extension for ChatGPT easily automates your writing and helps you generate ideas for stories, blogs, website copy, and more. All you have to do is type the shortcode (//) and Compose AI will generate neatly worded outputs in under 30 seconds.
Features
Auto-completes and rephrases sentences
Composes emails
Offers personalized writing suggestions
Generates professional email responses
Pricing:
Free with limited features
Premium: $9.99
Ultimate: $29.99
3. ChatGPT Writer
ChatGPT Writer is a free Chrome extension for ChatGPT that helps with email and message writing. It works on all websites and supports multiple languages. You can launch ChatGPT Writer through text selection, keyboard shortcuts, the Gmail reply toolbar, or the extension icon in your Chrome browser.
Features
Corrects grammar and spelling
Rephrases and summarizes text
Writes messages and emails
Translates text
Pricing:
Free with limited features
Pro: $14/month
4. TweetGPT
Enhance your Twitter experience with TweetGPT, a free Chrome extension that harnesses the power of ChatGPT's API to craft personalized tweets that your followers will love.
Once you've installed TweetGPT, you'll find a robot icon in the New Tweet pop-up. Click the icon to select your desired topic, language, or tone.
Features
Generates customized tweets
Supports writing tones like funny, snarky, optimistic, excited, smart, and even hillbilly
Offers multi-language support
Pricing:
5. Merlin - ChatGPT Powered Assistant
Merlin is an AI Chrome extension that summarizes YouTube videos, gets ChatGPT responses for your Google search results, and even summarizes lengthy blog posts on platforms like Medium and Substack. To get started with Merlin and its GPT-4 capabilities, use the shortcut "Ctrl+M" on any website.
Features
Summarizes long blog posts and Youtube videos
Composes emails
Supports 15 languages
Creates fast email responses
Generates engaging social media posts for Twitter and LinkedIn
Pricing:
Free version with limited features
Starter: $19/month
Boost: $39/month
Elite: $119/month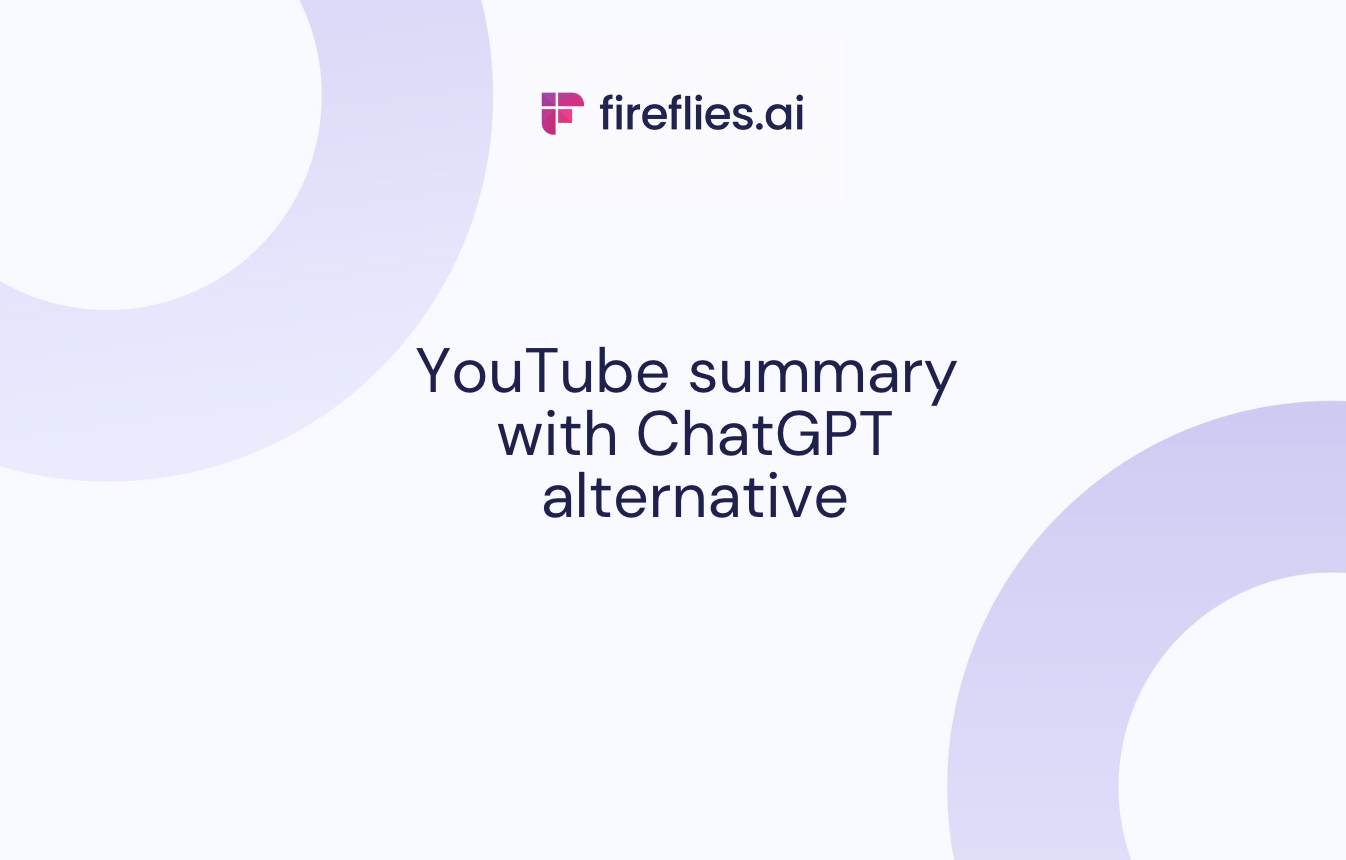 6. ChatGPT Prompt Genius
ChatGPT Prompt Genius is a free Chrome extension for ChatGPT that allows you to conveniently sync and search your chat history, making it easy to find past conversations. To begin, simply click on the Chrome extension, which will redirect you to a page with various prompts.
You can select from the available prompts and organize them using the category dropdown. Once you're satisfied with your chosen prompt, click the yellow play button, and a ChatGPT window will open with the prompt inserted.
Features
Allows users to discover, share, import, and use the best ChatGPT prompts
Syncs chat history locally for easy access
Saves chats as markdown, HTML, PDF, or PNG
Customizes ChatGPT with themes like "SMS" and "cozy fireplace"
Pricing:
Free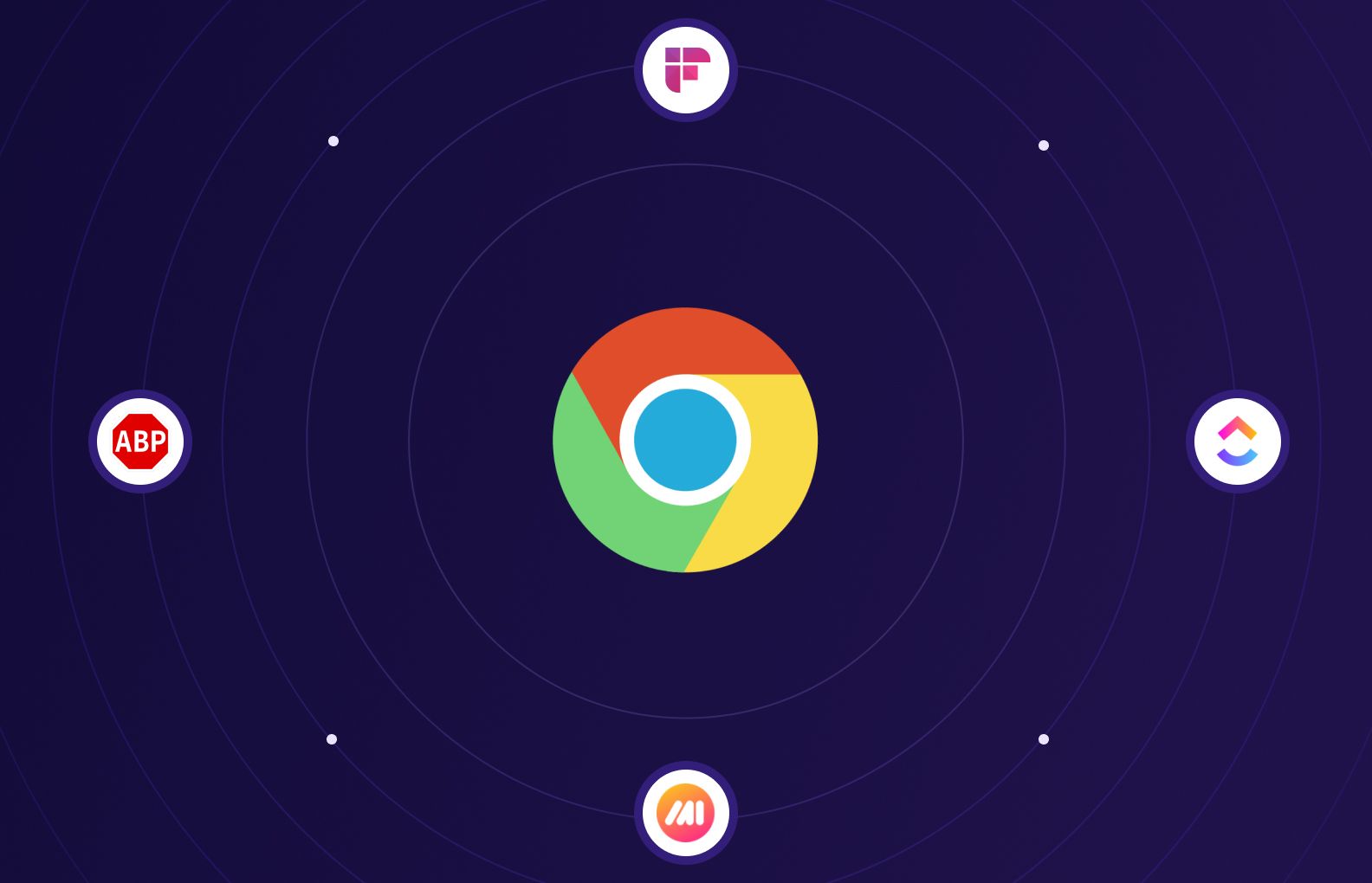 7. Summarize
Summarize lets you generate high-quality and comprehensive summaries with just a single click. Whether you're reading news, articles, blogs, or research reports, this AI Chrome extension is up to the task.
To use this tool, simply open any content, like an article or email, and click on the extension to receive a detailed summary within seconds.
Features
Summarizes articles and text on the web in easy-to-read bullet points
Supports only English
Compatible with Windows and iOS
Pricing: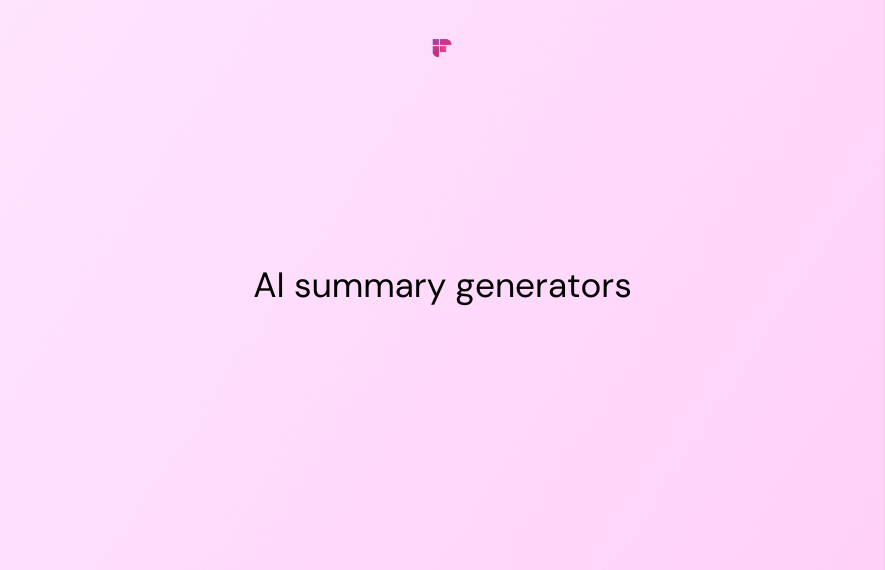 8. Promptheus
Promptheus is a ChatGPT Chrome extension that allows you to conveniently use voice input with ChatGPT, just as how you would use a voice assistant like Siri.
The extension is unobtrusive, appearing on the right side of the ChatGPT conversation window. To use it, install the extension and hold the spacebar while speaking. To make the process easier, ensure your computer has a working microphone for it to function properly.
You can customize your language options by clicking Promptheus Options in the top right corner.
Features
Offers voice-based communication for ChatGPT
Supports 20 languages
Pricing:
9. ShareGPT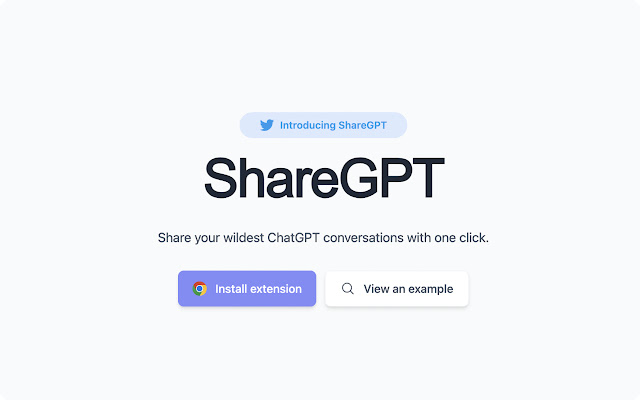 With this extension, you don't have to struggle to share your ChatGPT conversations, as it makes the process quick and effortless. You can also track the number of viewers for your shared conversation.
When you install ShareGPT, a share button appears in every ChatGPT conversation. Click the button, and the conversation opens in a new tab within seconds. From there, you can copy the conversation link and easily share it with anyone.
Features
Allows users to share ChatGPT conversations
Offers a delete button that removes the conversation after a specific time
Pricing:
10. Wiseone
Wiseone helps break down dense articles and technical documents, making them more accessible and easier to comprehend. Whenever you come across a complex concept, simply hover your cursor over it, and Wiseone will swiftly present a box with clear explanations and contextual information.
💡
Install the Fireflies Chrome extension and get its AI assistant,
AskFred for Web
free. This AI bot can read, summarize and answer any of your questions about web pages, articles, research documents, meetings, wikis, and more.
If you wish to read and understand long blogs or articles fast, the extension also offers a handy summarize button that condenses the entire text into a few paragraphs.
Features
Cross-checks articles to help you verify facts
Summarizes online articles
Suggests resources that help users understand a subject matter more
Provides simple answers to questions about complex concepts
Pricing:
The takeaway
With all these powerful ChatGPT extensions, you can get more done in less time and boost your productivity.
And, if you've been looking for an extension that can effortlessly automate your meetings, then Fireflies' Chrome extension is the best pick from our list. With this powerful tool, you can automatically record, transcribe, and summarize meetings and streamline your online research directly from your Chrome browser!
Say goodbye to messy notes and easily stay organized during all your meetings with Fireflies.