The success of your company's product or service depends largely upon the post-purchase experience of customers. A customer is more likely to be loyal if he achieves the desired outcome through your company. That's where customer success teams come in—helping customers reach their goals.
But CS reps have a lot to manage with a growing base of customers. With customer success software, you can automate a major part of your work and boost your CS efforts to optimize and track the effectiveness of your strategies while reducing churn.
What is Customer Success Software?

A customer success software converges different aspects like customer engagement analytics, product usage tracking, customer health scoring, churn, etc., into a single place.
It pulls in data from various company sources and tailors a customer 360 view. Further, most customer success software features a wide array of integrations like email, CRM services, live chat, customer support tickets, and more.
12 Essential Customer Success Software and Tools for Growth

1. Hubspot Service Hub
Growing demands of customers require quick resolution across various channels. This means that the customer success team must be ready 24/7 to address the issues.
However, for most teams, the data and tools reside across multiple sources—which causes a lag in response.
Hubspot Service Hub helps bring together all the data and channels in a single place. It also allows CS teams to scale support by automation. As a result, CS teams can dedicate their time to proactively delighting, retaining, and growing the customer base.
Features include conversational tools, help desk automation, knowledge-base functionality, customer feedback surveys, reporting, and more—backed by a robust CRM to provide a unified view of customer interactions.
Pricing: $45/month onwards.
2. Freshsuccess (Formerly Natero)

Freshsuccess is a customer success software, especially for Saas companies. This tool follows a data-driven approach to manage customer journeys, retain customers, and give an overview of the effectiveness of customer success projects. With Freshsuccess, you can schedule emails based on customer behavior.
Further, it helps track customer health scores as per the product usage, support tickets, NPS, and CSM scores. This customer success software also provides custom dimensions and critical metrics. Informative dashboards, modifiable accounts, responsive customer team, and other features make Freshsuccess a prime choice for Saas business.
Pricing: $79 per user per month
3. CustomerSuccessBox

CustomerSuccessBox is another addition to the list of customer success software for Saas. This AI-powered Saas support tool offers rich features like product adoption, relationship, usage analysis, risks, and financial services. As a result, you get a 360-degree view of your customer success efforts and metrics.
You can start an email campaign, automate workflows, and manage the entire customer lifecycle with this CSM tool. It also helps CS managers deliver a rich customer onboarding experience, drive upsell and improve monthly recurring revenue (MRR) and lifetime value (LTV) for Saas companies.
Pricing: Contact Sales.
4. Gainsight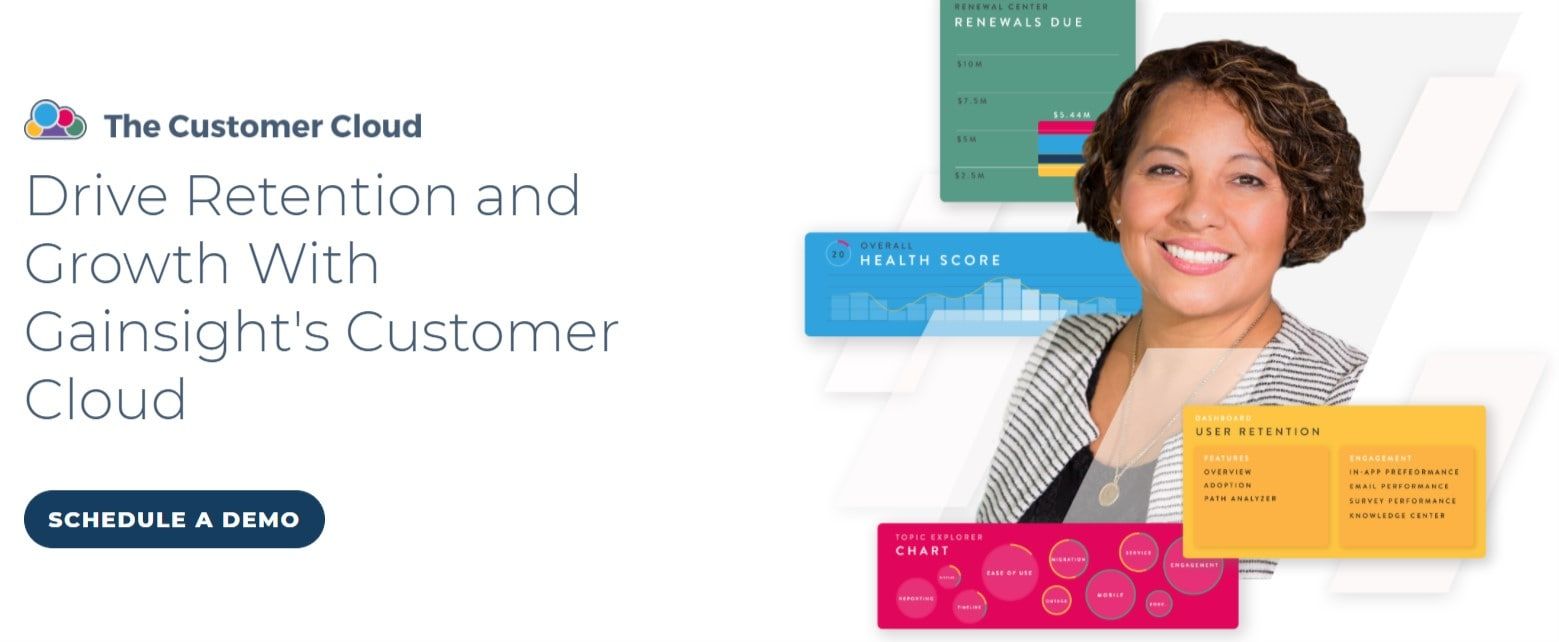 Gainsight is one of the most highly rated customer success tools out there. Gainsight is a robust and feature-laden CSM software—which makes it unique in the market. The intuitive platform empowers customer success managers by providing insights, collecting feedback, engaging customers, transforming product experience, and revenue optimization.
The standout feature of Gainsight is its Customer Health Score—which gives each customer a score depending on their satisfaction level. Equipped with machine learning capabilities, this tool feeds past customer data and behavior to make accurate predictions.
Pricing: Contact Sales.
5. ChurnZero

ChurnZero is a real-time customer success software designed for Saas businesses struggling to reduce customer churn. One of the prime features of ChurnZero is the flexibility to integrate with CRMs to streamline the CS workflow. This CSM tool helps businesses:
Understand how their customers use their product.
Assess their health and their chances of renewal.
Automate and personalize the customer experience with timely and relevant touchpoints, including in-app content.
ChurnZero also features customer lifecycle management, account management, usage tracking, customer health score, and revenue management. So if you're looking for a customer success software for Saas that integrates with your CRM, ChurnZero should be your pick.
Pricing: Contact Sales.
6. Totango

Totango is one of the fastest-growing customer success companies with clientele including Zoom, SAP, and Google. The CSM tool brings a state-of-the-art platform to drive customer engagement across every touchpoint in the customer lifecycle. With Totango, you get real-time access to customer health and alerts to risks and opportunities.
Totango helps you proactively engage with customers to improve evaluation, streamline onboarding, drive product adoption, improve renewal rates, and thus, revenue growth.
Automated workflows inside Totango offer a visual representation of customer relationship hierarchies for rich insights. However, this CSM tool has drawbacks like limitations in integrations, but the intuitive UI and insightful dashboards make up for it.
Pricing: Offers Free and Paid plans.
7. Fireflies.ai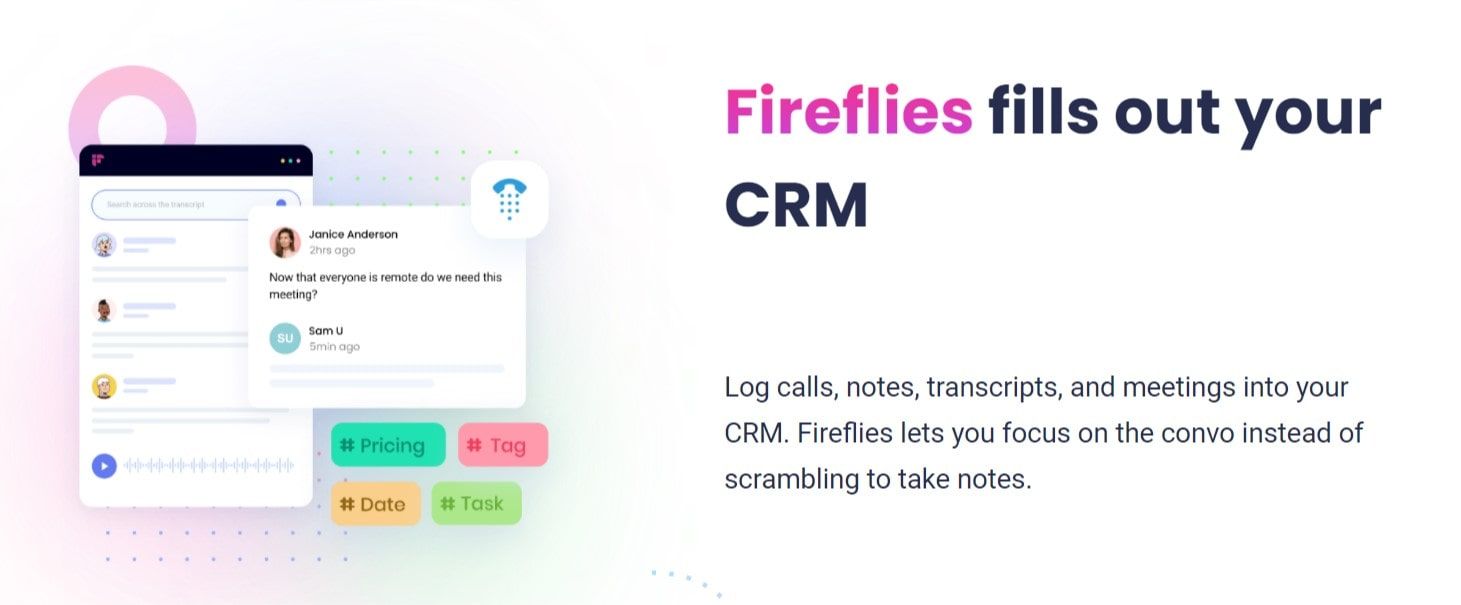 Communication forms the core of customer success. Without effectively engaging with the customers, businesses can't comprehend users' problems. In short, effective communication is a prime user-centric strategy.
Customer success teams have to reach customers to ease their journey before hurdles occur via call or video conferencing.
But talking and jotting meeting notes from every call with customers is counterproductive and resource-draining. Further, multitasking during the meeting by taking notes distracts reps from the conversation.
With Fireflies.ai, you can generate rich digitized notes of every meeting while still focusing on the interaction with the customer.
Fireflies.ai automatically records, transcribes, and saves meeting notes within minutes. You can push notes to your CRM (Salesforce, Hubspot, etc) to form an organized space of resources.
Customer success teams also get the advantage of collaborating on meeting notes, including critical customer concerns, with executives and managers. Fireflies.ai leverages machine learning, neural networks, and voice analytics to scale customer success efforts.
Pricing: Offers free plan and pro plans start with $10/user/month.
8. Accelo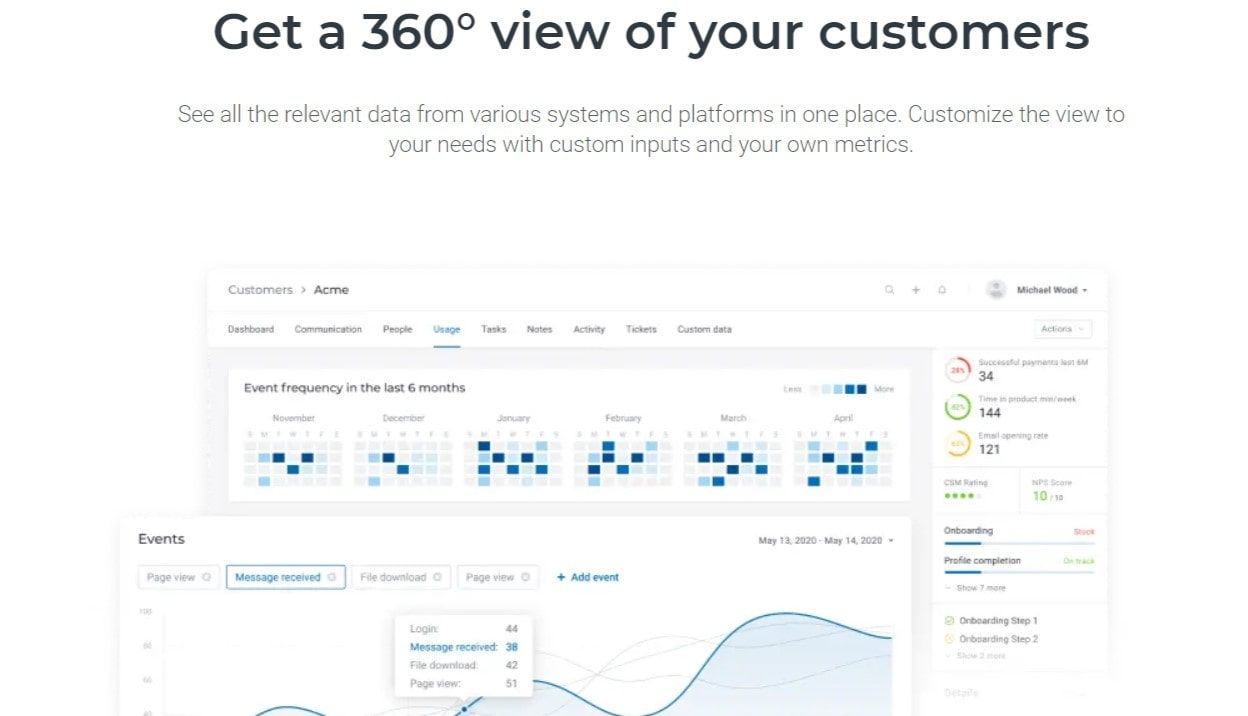 This customer success software is designed for service-based companies. The tool encompasses rich features to help service businesses manage client work from prospect to payment.
In addition, Accelo offers an easy-to-use interface with automation tools that allow companies to run on a cloud-based platform.
Accelo offers features like automatic email capture, automated timesheets, and custom reporting to streamline client and account management. Further, an intelligent business process sends automated alerts when you're going off track, forecasts the future, and aids revenue management.
Pricing: Offers free trial and paid plans start with $39/user/month.
9. Planhat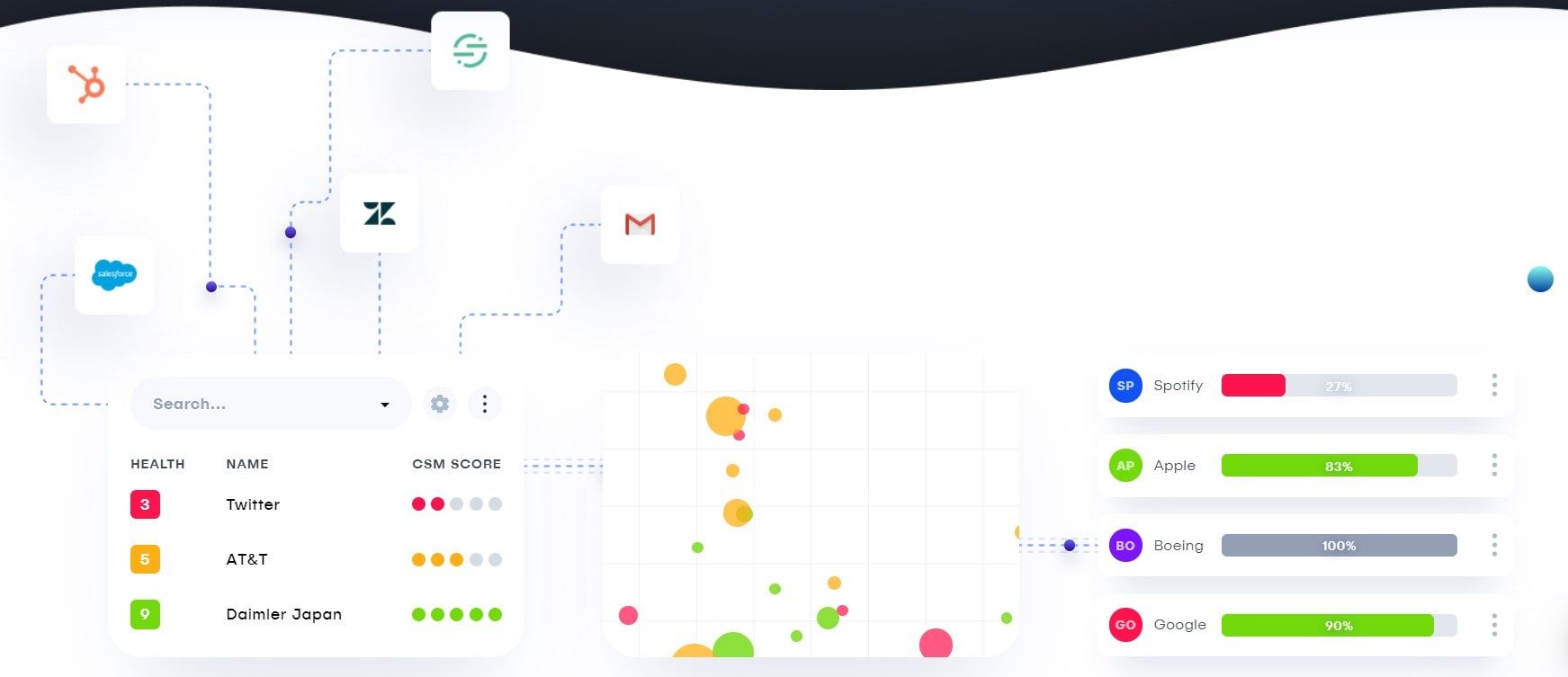 "Built for everyone from the CSM to the C-Suite."
One of the best customer success tools, Planhat, is built to provide insights to boost customer success efforts. It offers a simple, clean, and intuitive user interface, which makes navigation swift. Planhat pulls all your customer data to evaluate health scoring and customer insights in one place.
This customer success tool has standout fail-safe features for product engagement, analytics, data security, etc., along with a wide array of integrations.
Additionally, you also have an email box to keep track of conversations with the customers. If you're searching for an effective onboarding CS tool that builds playbooks and workflow and offers revenue management for subscription businesses, Planhat should be your choice.
Pricing: $1,150/month + from $1 to $5 per customer.
10. ClientSuccess

ClientSuccess is another popular customer success software for Saas that helps manage and grow the customer base and build customer loyalty.
Thanks to its Customer Success Management Platform™, this CS tool provides rich customer analytics, actionable insights, and best practices to reduce churn, increase revenue, and maximize the customer's lifetime value (LTV).
Further, you get features like reminders for upcoming deadlines, vast third-party integrations, and communication management. ClientSuccess is a versatile Saas support solution for front-line CS reps, managers, and executives. However, reporting is limited, and integration features could have been better.
Pricing: Contact Sales.
11. Strikedeck

One of the leading customer success softwares, Strikedeck, is built on machine learning and AI to enhance CS efforts. The best feature of Strikedeck is the central dashboard, Customer 360, which provides entire customer analytics at a glance.
This CS tool accurately identifies churn risks and upselling and cross-selling candidates using AI predictions. Additionally, Strikedeck compiles data from your CRM, email, social media, and billing to evaluate a customer happiness score.
Pricing: Contact Sales.
12. Custify

Custify is a highly sought customer success software for Saas that enables businesses to track and manage customer engagement and health. This CS tool provides features to boost product adoption and reduce churn.
The process involves gathering all customer data in a single unit, implementing alerts and notifications, and automating low-touch customer success workflows.
A standout functionality is Customer 360, where CS reps can get an overview of the entire customer lifecycle within minutes. Another great benefit of Custify is robust onboarding support, and it just takes hours to set up and not weeks.
Pricing: $ 199 /month.
The Takeaway

Now, you must have understood the importance of having efficient customer success software. With an increasing customer base, it becomes tedious to manage the entire customer lifecycle manually.
That's where automated CS tools come in handy. From customer health score, segmentation to increasing engagement, customer success tools provide tremendous leverage. Pick a CS tool according to your need, and it'll prove to be a game-changer for you.

Read Next: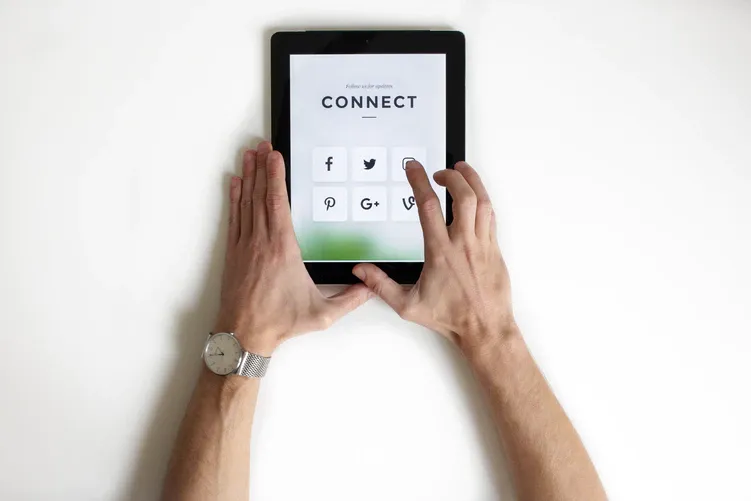 ---
Image illustrations by Storyset