Remote work tools are not entirely new, but they saw a resurgence in the COVID era. As businesses start to adapt to remote work, they incorporate it as a viable solution in their plans. All this is possible because of the ever-evolving technology.
Undoubtedly, the biggest challenge in remote work is communication. But the video conferencing tools tackled this challenge and enabled us to connect better.
Today, about 78% of companies use video conferencing tools every day. Further, 62% of companies use two or more video calling solutions.
Experts suggest that this number is bound to rise given the broader acceptance of remote work culture. Also, video conferencing trends indicate that online meetings will increase in the future.
Telecommuting is a cost-effective tool. Companies can save $11,000 per employee while employees can save between $2,000 to $7,000 per year working from home. Thus, it makes absolute sense to communicate with the team while sitting at home.
Out of hundreds of meeting software available in the market, it is difficult and quite tedious to find one that suits your needs.
So, how do you arrive at the right fit?
Chalk down your requirements, expectations, and budget before choosing the right video conferencing software. Then look at the comprehensive list of video conferencing tools below:
Best Video Conferencing Tools This Year

1. Zoom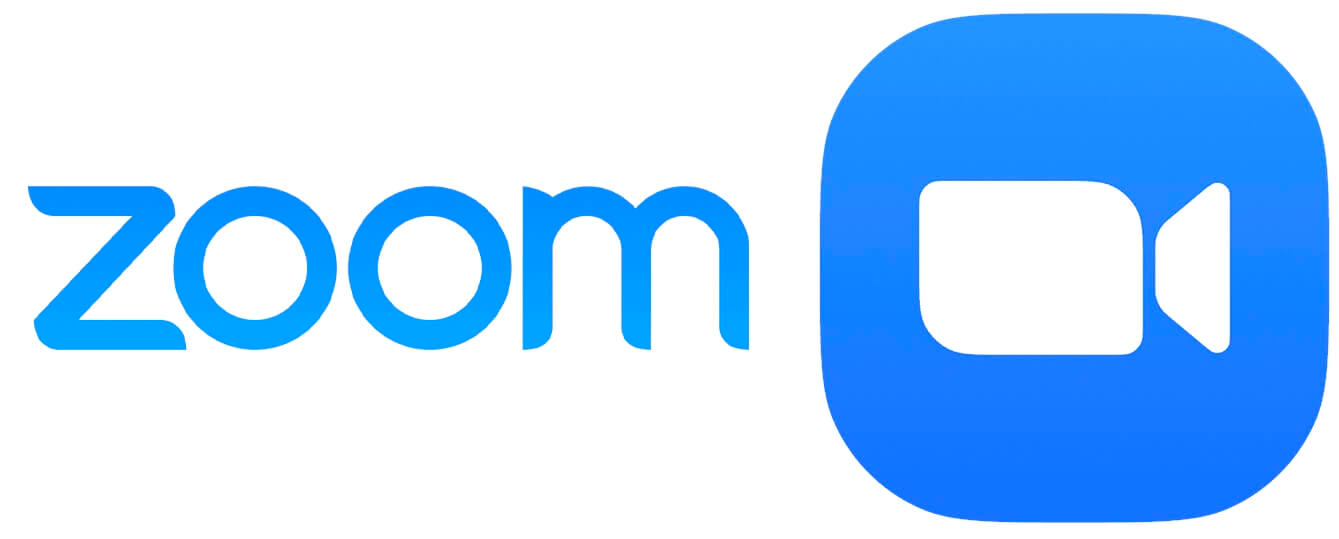 During the pandemic, Zoom witnessed a rise in the number of installations. The number of users of the Zoom app meetings has surpassed the 300 million mark. Though the app faced some initial hiccups regarding security and privacy, they were quickly resolved.
The main features of zoom meetings are that it's easy to set up and is dependable, and can be scaled up to accommodate larger organizations.
Here are the key features to take into account:
The number of participants: Zoom supports up to 100 participants for 40 minutes in its free version. This limit can be increased if you opt for the paid version.
Audio and Video: Zoom offers HD video and sound quality. Also, there can be 49 videos on a single screen. However, for best viability, you'll need a bigger screen.
Storage: Your meetings on Zoom can be recorded and saved locally on your computer or Zoom cloud.
Screen Sharing: For better collaboration, you can use the screen sharing feature during a Zoom call. It will make communication better and reduce confusion among participants.
Security: Your meetings and shared files are secured with 256-bit TLS encryption.
Automation: Zoom supports integration with automation tools to increase productivity. For instance, you can schedule Zoom meetings using, Google Calendar or x.ai, which will automatically schedule your session based on availability. You can also integrate Fireflies into Zoom to automatically record and transcribe your meetings.
Pricing:
Free: The basic version supports up to 100 participants for 40 minutes.
Pro: $149.90 /year/license. Up to 100 participants for up to 30 hours.
Business: $199.90 /year/license. Up to 300 participants.
Enterprise: $300 /year/license. Up to 300 participants.
2. Skype

Since its inception in 2003, Skype has been providing excellent video conferencing services. The product has gone through many updates and additions to meet users' demands. Skype's new version, Meet Now, is a video conferencing tool for businesses.
Features:
Participants: Unlimited meetings with up to 50 attendees.
Blurred Background: Often, in remote work, the surrounding environment isn't conducive for show.  Skype includes an option to blur your background and make your face stand out automatically.
Call record: Sometimes, you might need to revisit your meetings to recall essential points. With Skype, you can record your meetings, which are stored for 30 days.
Screen and File Sharing: You can effortlessly share your current screen or a file related to design, code, blog, etc., with your teammates.
Live Subtitles: Turn on the Live Subtitles option in the Skype window, and you'll never struggle with different accents.
Cross-platform support: You can use Skype on desktop, phone, or even from your browser using Skype Web Client.
Pricing:
Free: Basic version supports up to 50 attendees.
Paid: If you have a subscription to Microsoft office 365, you can invite up to 250 people and get 24/7 support from Skype.
3. Microsoft Teams

Microsoft Teams is probably one of the best video conferencing tools for medium and large organizations. It offers in-built capabilities to schedule future audio or video meetings with a team or an individual.
Microsoft Team has everything on offer that is expected from a leading software company. Plus, you can enhance the functionalities using tips and tricks as well as Microsoft Teams add-ons available in the store. If your business already has an Office 365 plan, Microsoft Teams would be the best option for a video conferencing app.
Features:
Supports webinars and meetings with up to 10,000 attendees at a single time for Microsoft 365 users.
MS Teams is fully integrated with Office 365, so you can schedule and send invites to anyone inside or outside the organization directly from the app.
Teams offer the option to chat privately or in groups.
It also supports live captioning during a video call.
Blurs background during a meeting.
Join calls from anywhere, from your desktop, mobile, tablet, or Bluetooth headset.
Pricing:
Free: Up to 300 participants for up to one hour (until June 2021).
Microsoft Business Basic: $5.00 user/month. 300 participants for up to 24 hours.
Microsoft Business Standard: $12.50 user/month. 300 participants for up to 24 hours.
Office Business E3: $20.00 user/month. 10,000 participants up to 24 hours.
4. Google Meet
In 2020, Google Meet crossed the 100 million daily users mark, proclaiming the popularity of this video conferencing tool for business. It is a part of the Google Workspace office productivity cloud platform (formerly G-suite). Remember that Google meet and Hangouts offer different features.
One of the best Google Meet tips is dialing into a video call. This means that employees, clients, and workers can take the call on-the-go.
Features:
Participants: The free version of Google Meet allows up to 100 participants for a meeting of 1-hour duration.
No App Installation: You can host or join a meeting via Google Meet directly from the browser by clicking on the meeting link.
For mobile devices, you don't need a separate app. Google Meet is now available inside the Gmail app.
Keyboard shortcuts for seamless operation.
Pricing:

Free: Up to 100 attendees. The maximum meeting duration is 60 minutes.
Workspace Essentials: $8 per active user/month. Up to 150 participants for a meeting of 24 hours.
Workspace Enterprise: Customized price quote. Up to 250 attendees for up to 24 hours.
5. Cisco Webex Meeting

Cisco is another leading software company that offers premium products. With the brand name behind it, expectations from Webex Meeting are high. And it justifies the expectations by providing enough features in its free as well as the paid version.
The free version allows meetings of up to 100 participants for up to 50 minutes. It also offers other features like secured chat, screen sharing, cloud recording storage.
Key Features:
Maximum 100 participants for a 50-minute meeting.
Screen sharing.
1 GB cloud storage included in the free tier plan.
TLS 1.2 and AES 256-bit encryption
Pricing:
Free: 100 participants for a meeting of 50 mins.
Starter: $13.50 per host per month.
Business: $26.95 per host per month.
Enterprise: Customized quote.
6. GoTo Meeting

GoTo Meeting is a feature-rich video conferencing tool for businesses and professionals. It's laser-focused on providing a first-class meeting experience. This video conferencing app is known for its mobile-friendliness; you can host a meeting directly from your phone within minutes.
Key Features:
Supports between 150 to 3,000 attendees depending on the price plan.
Excellent mobile-friendliness.
HD audio and video with a screen sharing option.
Cost-effective VoIP solution that involves GoTo connect communication system and GoTo meetings integration.
Settings to increase or reduce audio and video quality.
Pricing:
Professional: $ 12/organizer /month, billed annually (up to 150 participants).
Business: $ 16 /organizer /month, billed annually (up to 250 participants).
Enterprise: Customized quote (up to 3000 participants).
7. BlueJeans Meetings

BlueJeans Meetings is best suited for large organizations as it doesn't have any free plan. However, it does offer a 30-day free trial. The starting plan allows up to 50 meeting participants to connect via desktop, mobile, or dial-in. BlueJeans' features might be lesser than its competitors, but that's due to their business-focused systems.
Key Features:
High-end video conferencing: BlueJeans supports Dolby audio, which makes the meeting experience perfect.
Screen sharing: Participants can share their screens and can also turn them into whiteboards.
Encryption-only access.
Pricing:
BlueJeans standard: $9.99 per host per month.
BlueJeans Pro: $13.99 per host per month.
BlueJeans Enterprise: Customized quote.
8. BigBlueButton

Unlike other video conferencing tools, BigBlueButton is focused on making e-learning easier. It's the perfect choice for online learning webinars. During a call, you can share presentations, set up a whiteboard, record calls, and share notes.
The main USP of this app is a multi-user whiteboard. Meeting hosts can group participants and assign breakout rooms to collaborate. BigBlueButton is one of the best video conferencing tools for teachers and students. It combines all the necessary features required for learning.
Key Features:
Open-source platform.
Free to use.
Online whiteboard.
Virtual classroom.
Group breakout rooms.
Pricing:
As BigBlueButton is open-source software, it's free to use entirely. However, some companies host and manage BigBlueButton accounts for different price plans.
9. U Meeting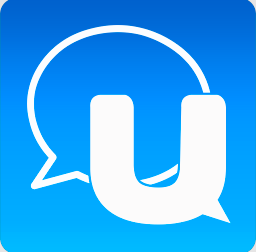 U Meeting is a product from the Taiwanese company Cyberlink. It offers multiple pricing plans depending on the number of participants and meeting length. Premium plans provide end-to-end encryption, meeting analysis, and complete customer support. U Meeting doesn't offer a call recording option or dial-in feature using VoIP.
This video conferencing app also supports web-based operation, which means it can be used without downloading any app.
Key Features:
End-to-end encryption for Premium users.
Meeting analytics.
Customer support.
Pricing:
Basic: up to 25 attendees. Max. 30 meeting minutes.
Pro 50: Up to 50 participants. Max. 24 hours meeting duration.
Pro 100: Up to 100 participants. Max. 24 hours meeting duration.
Pro 200: Up to 200 participants. Max. 24 hours meeting duration.
Enterprise: up to 200 participants. Max. 24 hours meeting duration. Meeting analytics, E2E encryption, and customer support included.
Final Verdict: Identify the Purpose First
It's tough to decide on the best video conferencing tools as each one offers different functions. The choice should depend on your profession, expectations, usage, and purpose.
If you're looking for a video calling app for personal use, opt for Zoom, Meet, or Skype. However, if you're searching for an enterprise-level solution, consider Webex, Teams, etc.
The future of video conferencing is bright as it gains wider acceptance and becomes an integral part of business functioning. We are already witnessing the role of AI in making communication effective. Gradually, companies and organizations will start investing more resources in collaboration-centric apps.
---