Are you tired of wasted time in unproductive one-on-one meetings?  Well, you are not alone. According to a survey by Harvard Business Review, 71% of respondents claimed meetings are unproductive and inefficient.

Say goodbye to cluttered notes and disorganized agendas and hello to seamless communication and increased efficiency with one-on-one meeting tools. We've combed the internet to compile a list of the 10 best 1:1 meeting software to increase your productivity.
But before that, let's discuss:
What is an online meeting tool?
Meetings are about communication, discussion, and collaboration. An online meeting tool is a software application that helps conduct these virtual sessions.
These tools have additional features that enhance the entire online meeting experience. For example, some help you schedule meetings easily, while others allow you to take seamless notes.
Every tool offers something unique, and it's up to you to decide which tool(s) you want based on your specific use case.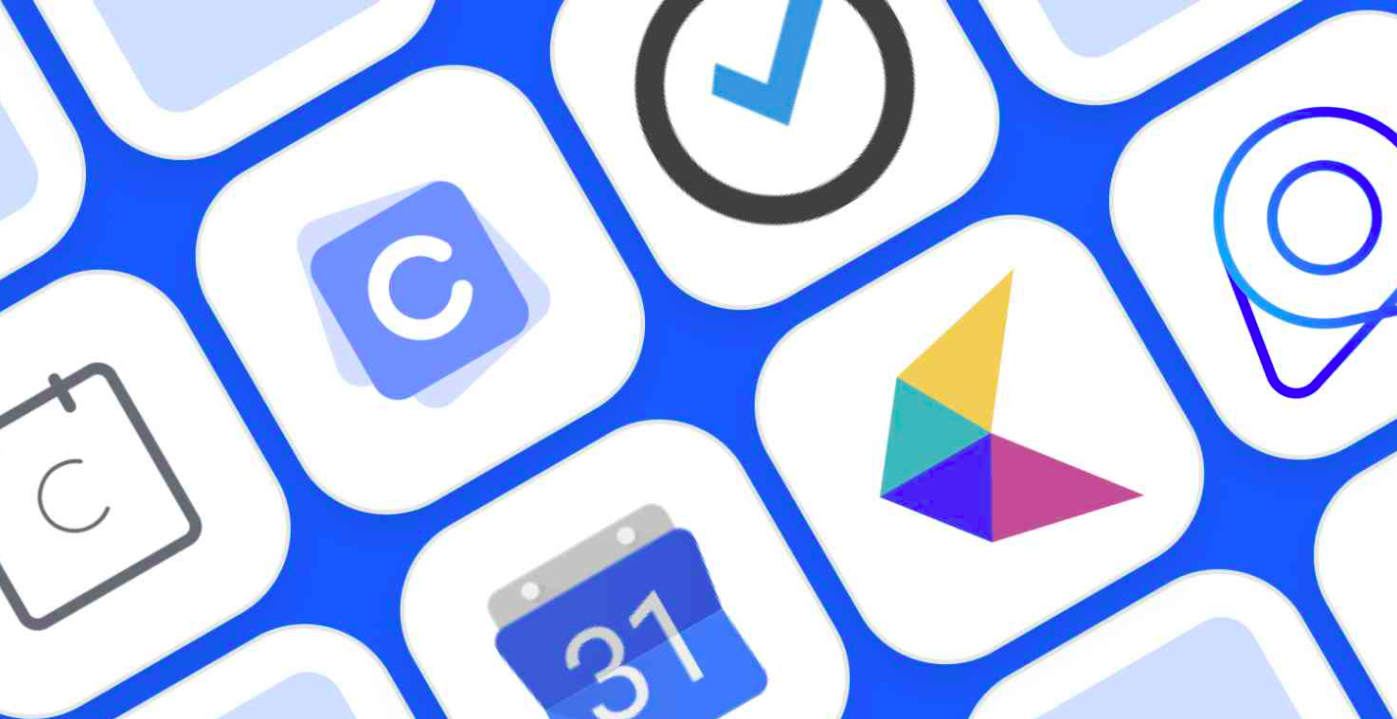 Why is it important to use 1:1 meeting software?
If you constantly feel your online meeting should be more productive, you should consider using some 1 on 1 meeting software. Here are a few reasons why:
Fosters collaboration
1:1 tools allow you to easily collaborate, exchange ideas, and share information in real time. You can collaborate on projects, documents, and even virtual whiteboards. All this makes online brainstorming feel like a cakewalk.
Saves time
Got a busy schedule? Say goodbye to double-booking mix-ups. Online meeting tools like Fireflies can record and transcribe your meetings so you never miss a beat, even if you can't make it to the meeting in person. Other meeting tools have features like screen sharing, instant messaging, and video conferencing, making virtual meetings super efficient and productive.
Also read: Accu Limited Receives Complete Details on Missed Meetings
Creates transparency
One-on-one meeting tools increase transparency as they let users record meetings. Having a database of all voice communication creates a single source of truth and enables participants to review meetings later. Moreover, they eliminate the manual process of note-taking, which are prone to biases and errors.
Builds strong relationships
Meeting tools are essential for strong workplace relationships. They improve communication, accountability, and productivity, leading to clear conversations, elevating teamwork, and driving successful outcomes.
10 one-on-one meeting tools
1. Calendly

Aren't you tired of scheduling meetings manually—trying to find availability for the other participant? No more. You can save a lot of time by using the scheduling automation platform Calendly. Here's why you should consider using it as your go-to one-on-one meeting tool:
It seamlessly integrates with your calendar. Just input your available time slots for meetings, and you're good to go.
Anyone who wants to schedule a meeting with you can view the available slots and schedule a 1:1 meeting.
This 1:1 meeting software eliminates the countless email exchanges for finding the perfect time.
It offers analytics that uncovers patterns and trends, including favored meeting days, leading contributors, and sought-after meeting formats.
It has features like adding multiple calendars, scheduling group events, and much more.
Pricing: The basic version of Calendly is free and is suitable if you work independently. For teams, the monthly cost is $8/user, billed annually.
2. Zoom

Zoom hardly needs any introduction. When the pandemic hit, all the organizational teams were working remotely. Due to this, Zoom's revenue grew by 326% in the financial year 2020-21.
Here are some reasons why Zoom is  one of the best 1:1 meeting tools:
It offers a friendly UI, so even not very tech-savvy people can effortlessly use it.
Zoom introduced virtual backgrounds in video conferencing. You can comfortably attend your meetings without worrying about your physical surroundings.
It's great for enterprises as it is possible to host a meeting with up to 1000 participants.
It can create a basic text-based transcription of your meetings. If you need an advanced meeting transcription, you can integrate it with a specialized AI note-taking app like Fireflies.ai.
Read more about Fireflies Zoom integration.
Pricing: Zoom offers both free and paid plans. Zoom Pro and business plans start at $149.90/user and 199.90/user, respectively, when billed annually.
3. HubSpot Meetings
This one-on-one meeting tool can be useful if you use the HubSpot CRM for your business.
If you use HubSpot for checking leads and other sales activities,  here's why you should try it for meetings too:
HubSpot Meetings works within your HubSpot CRM and links to your contact database, allowing for seamless growth and synchronization of your database each time a potential customer books a meeting.
It has features like calendar integration, so you can check your team's availability and hop on a call as soon as possible.
It offers customizable email templates to save you time writing follow-up emails.
Pricing: HubSpot's free tier includes basic marketing and sales features. The paid version's pricing varies depending on your needs. You can check HubSpot's pricing page for more information.
4. Fireflies.ai

If you are tired of making manual notes for your online meetings, it's time to upgrade to Fireflies.ai and transcribe all your business meetings. Here are some reasons why you should give it a try:
Fireflies is powered by AI to accurately record, transcribe, and analyze all your online meetings and voice conversations. Get a detailed summary of the entire meeting along with the meeting video.
Review hour-long meetings in minutes using features like system-generated AI filters, Topic Tracker, speaker labels, and the search bar above each transcript.
Get analytics of your conversations—how much you speak vs. listen, how fast you speak, your longest monologue, silence duration, conversation sentiment, and so on.
System-generated AI filters that let you search transcripts based on tasks, dates and times, questions, etc., discussed during meetings.
Collaborate with teammates by leaving notes on the transcript or creating and sharing soundbites of critical information from the meetings.
Pricing: Fireflies has a freemium, Pro, Business, and Enterprise plan. It also offers a 7-day free trial. The Pro tier is priced at $10/seat, billed annually, while the Business plan is $19/seat.
Read more about Fireflies' pricing.
5. TeamViewer Meetings

Most modern video conferencing apps have a feature to share your screen with other participants. But what if you need to control another laptop/desktop screen remotely? That's where TeamViewer Meetings comes in. Here's why it is on our list of one-on-one meeting software:
High-quality video and audio conferencing.
It lets you share your screen and allows the other participant to have control. This comes in handy while co-creating documents, presentations, spreadsheets, etc.
Cross-platform compatibility for all users (Windows, Mac, Linux, etc.). They have recently rolled out mobile device support.
Optimizes the quality of the feed in conditions of poor internet connectivity.
Pricing: TeamViewer Meetings is free for a single user, with up to 5 participants. Its paid plan for (up to 50 participants) starts from $7.99/month/user, when billed annually.
6. Google Keep

Google Keep is a simple, but underrated one-on-one meeting tool. It's a free notes and task-management app by Google. Here's why it can be useful for you:
It integrates with your Google account automatically, and you never have to pay a single penny to use its feature.
You can share meeting agendas, notes, actionable items, and other important information during your meetings.
It can also act as a manual app for making meeting notes if you don't use an AI note taker app for your meetings.
Automatically saves all your notes in your Google Drive.
Pricing: Free
7. Friday
Friday offers multiple management tools that can enrich your 1:1 interactions. Friday streamlines 1:1 meetings by helping the host prepare an online meeting agenda and prioritize topics, ensuring all relevant information is readily available. This leads to more focused and productive meetings. Here's why you should use this 1:1 meeting software:
They provide a dedicated 1:1 meeting template, which you can customize to your needs. This template has an agenda, topics, and questions you want to ask.
It allows you to create a list of follow-up items and assign it to your concerned team member so they never lose track of incomplete tasks.
It makes taking feedback super easy. You can set up small forms to take feedback before or after the meeting.
Pricing: The free tier of Friday offers basic functionality. If you are an individual contributor, the cost is $4/user/month, billed annually.
For the Team tier, the monthly cost is $6/user, billed annually. A higher tier, Company, is also available at custom pricing.
8. Whereby

Whereby makes it super easy for you to hop on a one-on-one or group video call. Simply create your personal link and share it with anyone you want to join the call. It eliminates the need to schedule a meeting through an external video conferencing app. Here's why you should use it:
Cross-platform support—it doesn't matter if you're on a mobile, desktop, or tablet.
Meeting rooms are customizable. You can rename them and add your own branding elements.
It automatically filters the noise from your microphone, so your voice sounds crisp and clear.
Schedule a one-on-one meeting instantly, without hassle.
Brainstorm together with virtual whiteboards with their Miro integration.
Pricing: The Free tier will give you one URL to host unlimited one-on-one meetings. The Pro and Business tiers' annual cost is $83.99 and $119.99, respectively, giving you access to features like branding, recording, and creating multiple meeting URLs.
9. Officevibe

Officevibe is one of the best 1:1 tools that streamlines meetings and boosts employee engagement and productivity. Their goal is to make every 1:1 interaction meaningful and build better work relationships. Here are some features it offers:
A plethora of 1:1 meeting templates. These templates can be shared with your team members to create meeting agendas and notes before meetings.
Document your next steps and set individual goals for easy follow-up. This streamlines your progress and helps you stay on track.
Centralize meeting notes and tasks for easy access and organization. No more searching through multiple documents.
Pricing: There is a free tier that offers basic features. The Essential tier costs $42/person/month, billed annually, while the Pro tier's yearly cost is $60/person.
10. Nailted


Nailted aims to empower managers to host better 1:1 meetings with their teams. It provides managers with meeting templates, best practices, and other resources to help them run effective 1:1 meetings. Here are some features to help you decide if you should use it:
Keep track of important topics, tasks, and follow-up items discussed during meetings.
Get deep insights into your team's performance, and identify areas that need improvement.
Get automated topics relevant to your agenda to have more meaningful conversations.
A dedicated dashboard where you can see all your meetings in one place.
Pricing: On request
How to structure 1:1 meetings?
A structured 1:1 meeting can maximize productivity and ensure both parties get the most out of the time together. A typical structure includes check-ins, agenda reviews, status updates, problem-solving, priorities, feedback, and wrap-ups.
This approach promotes open communication, improves problem-solving, and facilitates feedback, leading to better outcomes for both parties. The meeting should be focused and without distractions to ensure sufficient time is given to each topic.
Here's an example of what a 30-min meeting structure should look like:
Check-in (2 min)
Begin with a quick catch-up. Share updates or highlights.
Agenda review (3 min)
Review the agenda for the meeting and ensure both parties understand it.
Status update (5 min)
Discuss the progress on any ongoing projects or tasks, and make sure both of you are aligned on any next steps.
Problem-solving (10 min)
Dedicate time to addressing any challenges or obstacles, and work together to find solutions.
Priorities (5 min)
Discuss upcoming priorities and align on any action items or deadlines.
Feedback (2 min)
Offer constructive feedback on each other's performance. Address all concerns or suggestions.
Wrap-up (3 min)
Summarize the key takeaways from the meeting and define the next steps.
Wrapping things up
In conclusion, the one-on-one best tool to serve your needs ultimately depends on the specific project requirements. But it can make all the difference in boosting productivity and keeping things running smoothly.
The tools mentioned in this blog are just a few of the many available options that can help you make the most of your one-on-one time. It's time to put these tools to the test and see just how amazing your meetings can be. Happy meetings!