Zoom stands as a leading choice among businesses for video conferencing. This platform quickly became a household name in 2020 as our lives shifted to virtual spaces due to the pandemic.
It offered us a lifeline to maintain business operations, reconnect with family and friends, and continue our education.
But as Zoom's popularity skyrocketed, so did concerns about its security. Many have raised questions about the safety of virtual meetings and personal information when using Zoom. The big question: Is Zoom safe to use?
In this guide, we'll discuss the Zoom security features and settings and the seven steps to make the platform safe to protect your meetings.
What is Zoom?
Zoom is a popular video conferencing app that brings people together virtually. It allows you to have face-to-face meetings, chat with friends, or attend online classes or work meetings from the comfort of your own space.
With features like video, audio, and screen sharing, Zoom makes it easy to connect and collaborate with others, making it a go-to choice for online interactions and communication.
Zoom security: Is Zoom safe?
Zoom's CEO, Eric Yuan, openly admitted to security missteps, causing concern about the app's safety. Instances of "Zoom-bombing," where uninvited guests crashed meetings, went viral on social media.
Further damaging its reputation, Zoom falsely claimed to offer end-to-end encryption in 2020. While they addressed this issue in late 2020, latent security flaws still exist, risking eavesdropping and data theft in confidential meetings.
History suggests more Zoom vulnerabilities might lurk, but they've improved security. To keep your meetings safe, follow precautions and stay updated. While not perfect, Zoom has made progress in addressing its past security issues.
Zoom security and privacy issues
Here's a summary of some recent Zoom security and privacy issues:
1. Microphone issue (February 2022)
Mac users reported mic-related concerns. The microphone appeared to remain active even after leaving Zoom meetings.
Cybersecurity researchers found hidden Zoom vulnerabilities that could give hackers control over Zoom-running PCs and Macs.
3. FTC allegations (2020)
The Federal Trade Commission criticized Zoom for misrepresenting its end-to-end security.
4. Secret Zoom web server (2019)
Zoom installed a hidden web server on Macs, raising concerns about camera access.
5. Corrupt installers (2019)
TrendMicro warned about corrupted Zoom installers distributed by hackers.
6. Malware installation (2019)
Cisco-owned Talos disclosed Zoom security flaws that forcibly installed malware via Zoom's meeting functions. Zoom has made efforts to address some of its significant security and privacy issues, but several vulnerabilities remain.
7. Circulating compromised accounts
Around 500,000 Zoom usernames and passwords are available on criminal online markets. Hackers got them by reusing leaked data, putting new accounts at risk.
8. Weak tampering and bombing protection
Zoom's tampering protection can be vulnerable to manipulation, risking third-party hijacking.
9. Data collection and sharing
Zoom Security has faced criticism for collecting user data, including audio, messages, and personal information.
Zoom security features and settings
In response to Zoom security and privacy concerns, the platform has implemented protective features and privacy settings to secure your meetings and data. Here are a few key Zoom security measures:
1. Encryption
Zoom keeps your data safe by using TLS for security, and it protects your meetings, webinars, and messages with strong 256-bit AES encryption.
2. End-to-End (E2EE) encryption for meetings
You can also choose end-to-end encryption for added Zoom security. This feature ensures that all communication within a meeting is encrypted with cryptographic keys.
3. Authentication and meeting passcodes
Zoom allows you to require authentication and meeting passcodes to protect your meetings from hackers and unwanted participants.
4. Waiting room customization
Zoom security allows you to enable and customize the Waiting Room. With this feature, you can ensure meeting security by placing participants in a virtual waiting area to prevent unauthorized entry.
5. Requiring authentication for joining a meeting or webinar
You can set up your meetings so that only authenticated users can join.
6. Joining from specific countries or regions
Zoom security allows you to restrict participants to specific countries or regions.
7. Embedding meeting passcode in the invite link
You can choose to embed the meeting passcode in the invite link.
8. In-meeting security features
Zoom provides various tools to ensure the security and management of participant activity and information sharing during your meetings. Meeting hosts have access to several in-meeting Zoom security features:
You can choose end-to-end encryption (E2EE), the default for meetings.
Utilize Waiting Rooms for attendee control.
Ensure the host is present before the meeting begins.
Expel individual participants or all attendees.
Suspend participant actions as needed.
Lock the meeting for added security.
Apply screen-share watermarks.
Utilize audio signatures.
Enable or disable recording for individual participants or everyone.
Temporarily pause screen sharing when a new window is opened.
Protect meetings with a passcode.
Restrict access to individuals from specific email domains.
7 Steps to protect your meetings on Zoom
Zoom has become more secure with recent updates. Here are the 7 steps you can follow to enhance your Zoom security and protect your meetings:
1. Sign up with your work email
Using your work email to create your Zoom account is a good idea. Keep your personal and work workspaces separate.
2. Join meetings using the web browser
When joining a Zoom team meeting, using your web browser instead of the Zoom app on your computer or phone is safer. The web version gets security updates faster, and it keeps your network safe if someone tries to disrupt your meeting.
3. Use Two-Factor Authentication (2FA) for better protection
Zoom 2FA lets you enhance your login security by using authenticator apps or receiving a one-time password via SMS or phone. Here's how you can use this Zoom security feature:
Log in as an admin to the web portal.
Navigate to Advanced > Security.
Enable "Sign in with Two-Factor Authentication."
Choose to activate 2FA for all users, specific types, or groups.
Save your preferences.
4. Keep your meeting link private
When you have a Zoom account, you receive a unique Personal Meeting ID, which is your special code for hosting meetings. Only share it with trusted contacts who need to reach you via Zoom.
5. Enable the waiting room
You should keep the Waiting Room feature turned on as it is by default. It gives you more control over who gets into your meeting. Here's how you can use it:
Click on Participants.
Select "Enable Waiting Room" to screen participants.
Admit participants to the waiting room.
6. Turn on Zoom's encryption
With Zoom's end-to-end encryption (E2EE), only the people in the meeting will have access to the data. If it is turned off, anyone with access to the Zoom server might be able to decode your meeting information. Here's how you can enable it:
Log into your Zoom account.
Navigate to the settings tab.
Look for the option to enable E2EE.
Follow the prompts to confirm your decision by entering a one-time passcode sent to your mobile.
Repeat this process for each meeting to ensure E2EE is active.
7. Secure meetings with passcode
Setting up a passcode for your meetings adds an extra layer of security by requiring participants to enter the code before joining, helping to prevent unauthorized access. Here's how you can use this Zoom security feature:
Visit the Zoom portal.
Access "Meetings."
Edit the scheduled meeting and set or update the passcode.
Save your changes.
So, is Zoom safe? With the latest Zoom security features and settings, the platform is safer than before. You can further enhance its security by implementing these seven steps.
Enhance the productivity and security of your Zoom meetings with Fireflies
Fireflies.ai is an AI meeting assistant that helps you transcribe, create customizable summaries, and analyze your Zoom meetings.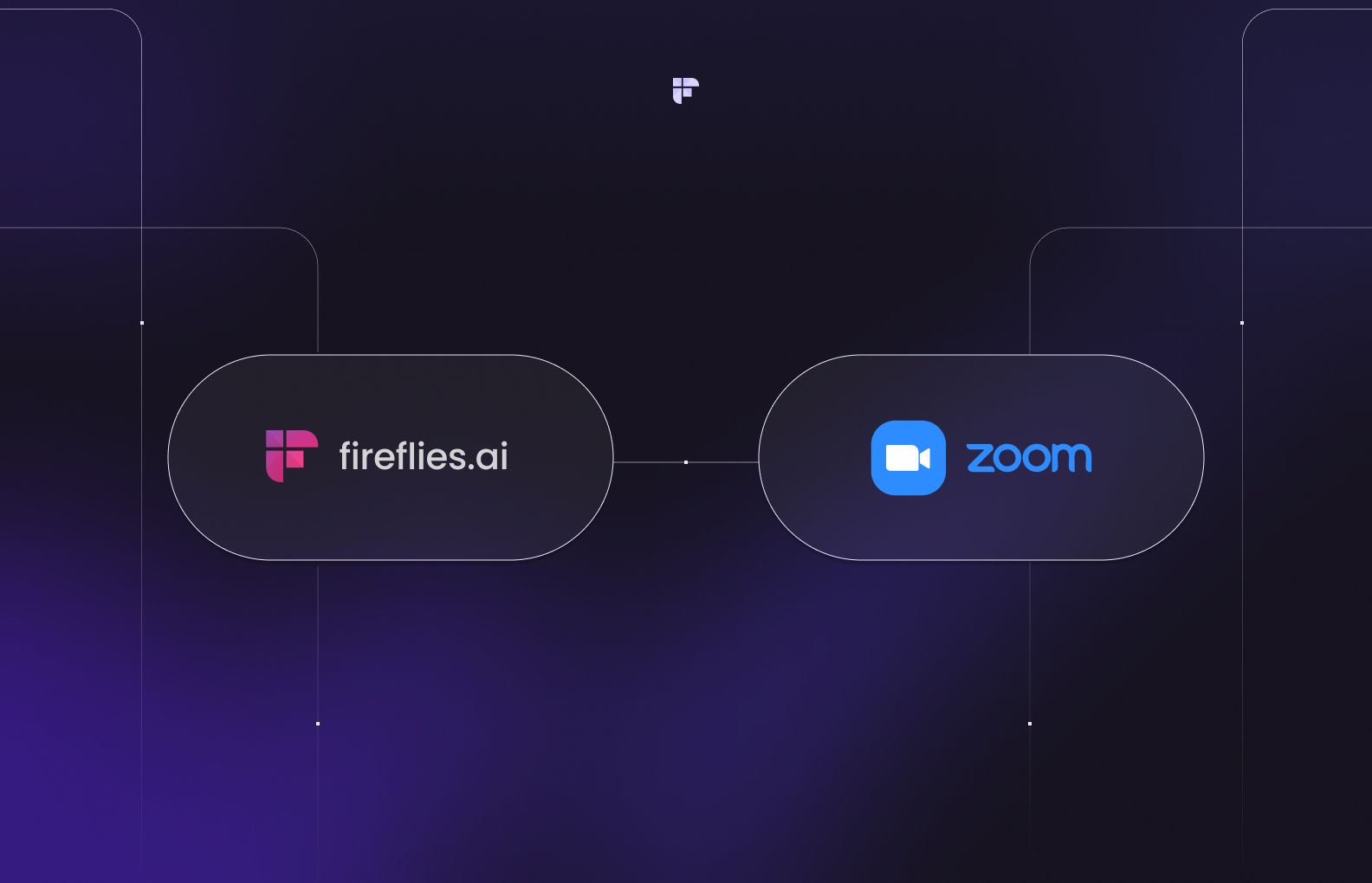 It seamlessly integrates with Zoom and other video conferencing and business apps for seamless flow of meeting data.
Here's how Fireflies can help you with Zoom meetings:
Automated Transcriptions: Fireflies records and accurately transcribes meetings, eliminating the need for manual note-taking.
AI-Powered Search: With Fireflies, you can review a 1-hour meeting in just 5 minutes. It provides advanced search features like Smart Search and AI filters, allowing you to filter and listen to critical topics discussed in your meetings.
Collaboration Feature: Fireflies enables you to add comments, pins, and reactions to specific parts of conversations using Thread.
Organized Notes: Get customizable summaries highlighting key insights, action items, keywords, and more. Tailor the meeting notes to your role, extracting only the most relevant information and creating personalized notes.
Streamlined Experience: Fireflies seamlessly integrate with Zoom and other apps, leading to more efficient and focused meetings.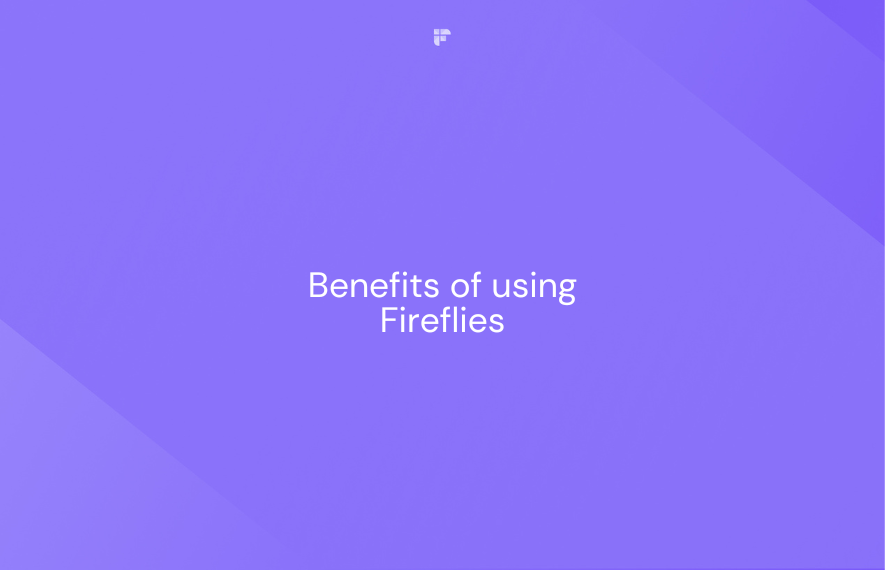 The best thing about Fireflies AI is its advanced security. Fireflies follows rigorous security standards and encrypts all meeting data end-to-end, ensuring your information remains accessible only to you.
Here are the key Fireflies security features:
SOC 2 & GDPR: Fireflies comply with industry-grade security standards, encrypting data at rest and maintaining SOC 2 Type II, HIPAA, and GDPR compliance.
Stringent Encryption: It uses strong 256-bit AES and SSL/TLS encryption for data at rest and in transit.
Third-Party Audits: Fireflies conducts third-party penetration tests and follows OWASP Top Ten coding practices.
Zero-data retention policy: Fireflies does not use your meeting data for training purposes and has a zero-data retention policy with its vendors.
Wrapping up,
Zoom has made improvements in its security and features, but vulnerabilities remain. For safe and productive meetings, use Zoom's security controls and integrate Fireflies.
Fireflies seamlessly integrates with Zoom to generate accurate transcripts and summaries. Most importantly, Fireflies follows rigorous security standards to encrypt your data end-to-end, keeping it private.
If you want to get the most out of your Zoom meetings while keeping conversations confidential, give Fireflies a try. The AI-powered features help streamline meetings and advanced security protects sensitive information. With Fireflies, you can conduct secure and productive virtual interactions.