The last decade has seen a massive uptick in demand for video conferencing and collaboration tools, and Google Meet has emerged as a popular contender.
The robust platform has become a primary choice for remote workers due to the wide array of valuable features that it offers. Thanks to extensions for Google Meet, you can further enhance your video calling experience.
Features of Google Meet

Google Meet has all the features you'd expect from a good video conferencing app. Let's take a look at some of them below:
Cross-Platform Accessibility: Google Meet works on any device. You can join meetings from your desktop/laptop, Android, or iPhone/iPad.

Screen Sharing with Participants: You can present the entire screen or window of an application in meetings. It allows one to share documents or make a presentation for participants to collaborate.

Messaging with Participants: To make meetings more effective, Google Meet has an in-call messaging feature. Participants can message and share links, files, and more during a live call.

Controls for Meeting Hosts: Anyone in the call can pin a specific participant to their screen. And the organizer or meeting host can mute or remove other participants if there are any disturbances.
Record Meetings: If you are on the enterprise account, you can record Google Meet sessions for future referencing and fact-checking.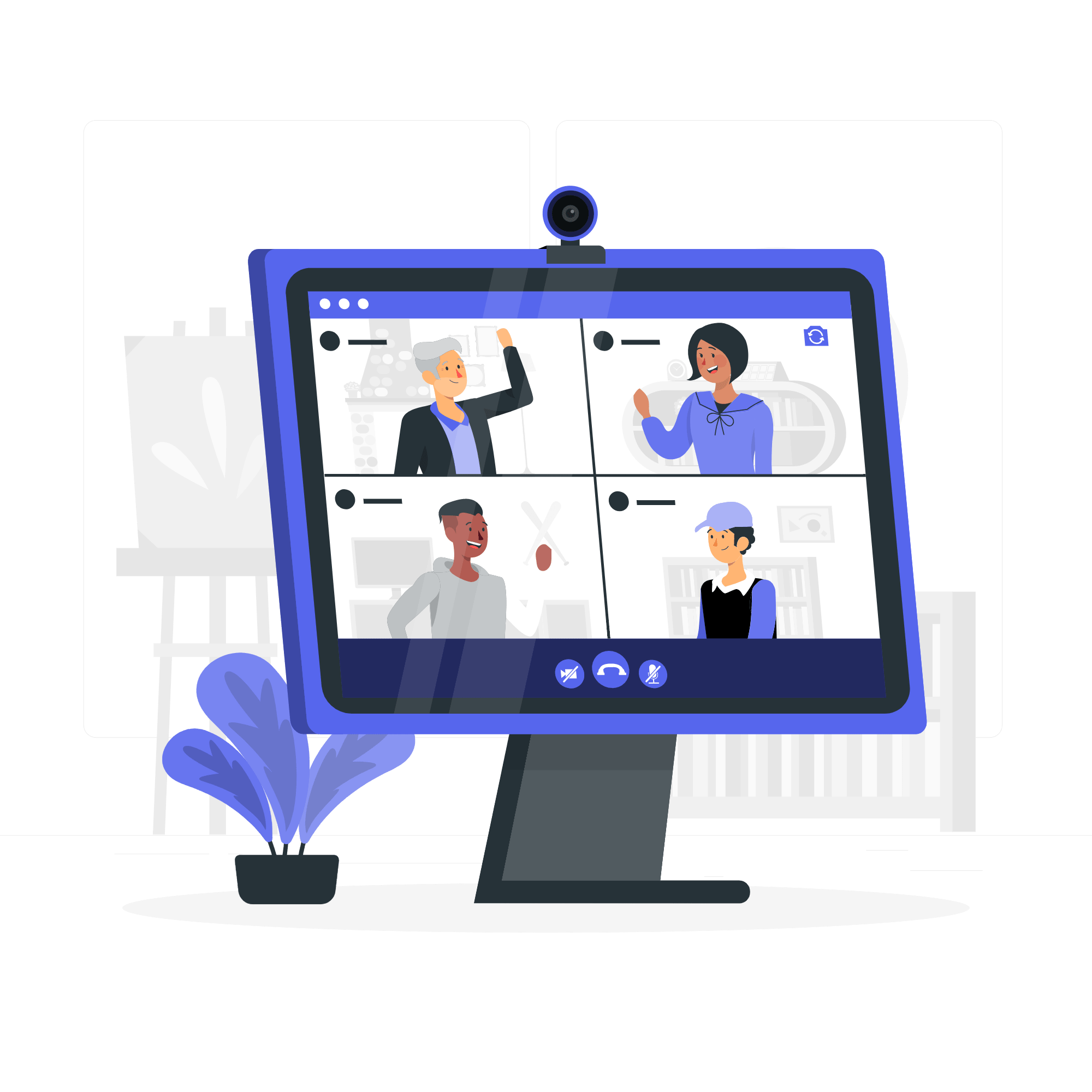 15 Best Extensions for Google Meet to Enhance Your Meeting Experience

Since Google Meet is available directly in your browser, you can affix many Google Meet add-ons with a few clicks. These extensions can add new features to top the current ones or alter how the app behaves. Let's have a look at them:
1. Google Meet Enhancement Suite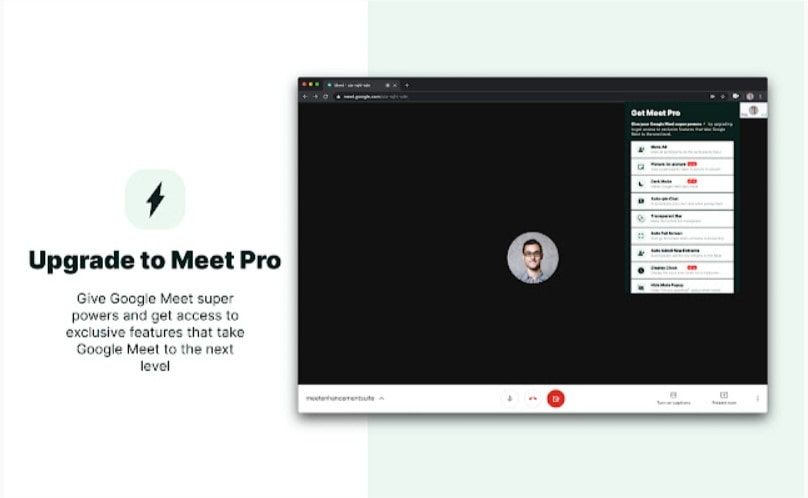 Google Meet Enhancement Suite is a one-stop solution to use Google Meet efficiently. The add-on comes with dozens of features and settings, which increase its functionality at par with Zoom.
These include automatically muting the microphone and turning off the video before joining a meeting or enabling captions.
You can also start and leave meetings quickly, mirror videos, remove all participants, toggle dark mode, and turn ON DND mode.
2. Google Meet Push To Talk

This extension for Google meet is similar to a walkie-talkie where you press a button and speak, then release the key to mute yourself. You can even assign the function to a hotkey of your choice.
The Push-to-talk add-on makes it easy for users to mute and unmute during meetings without fiddling around too much.
3. Google Meet Party Button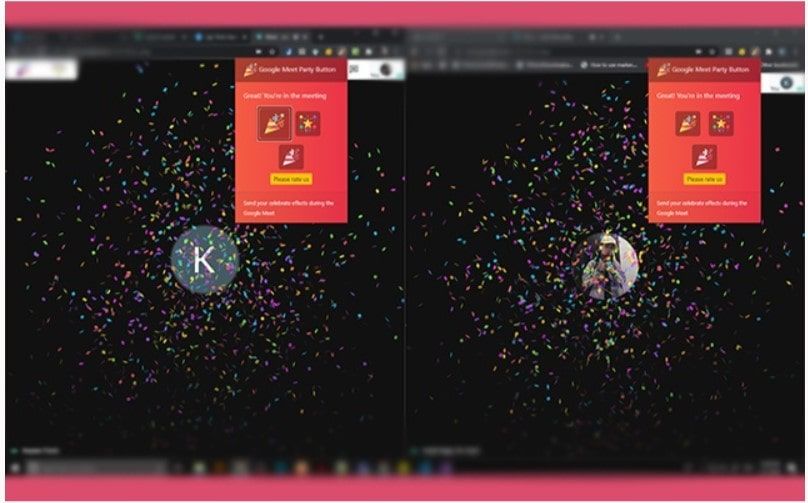 Celebrating with your remote team will become seamless with the Party button.
This extension for Google Meet adds an extra button to create an effect of confetti on the screen to celebrate an event, achievement, or someone's birthday—a nice little touch for creating a more welcoming atmosphere in your organization.
4. Call Timer for Meet

Does your meeting often run overtime? Do you lose track of time during video calls?
If yes, then Timer for Google Meet should be your go-to add-on. As labeled, the Google Meet Call Timer adds a timer to your meeting screen to track meeting duration.
When enabled, the timer shows up at the top right corner along with the participant's tab, chat tabs, and clock.
You have the option to set a specific time a meeting starts. When a session concludes, you can see the total duration of the meeting.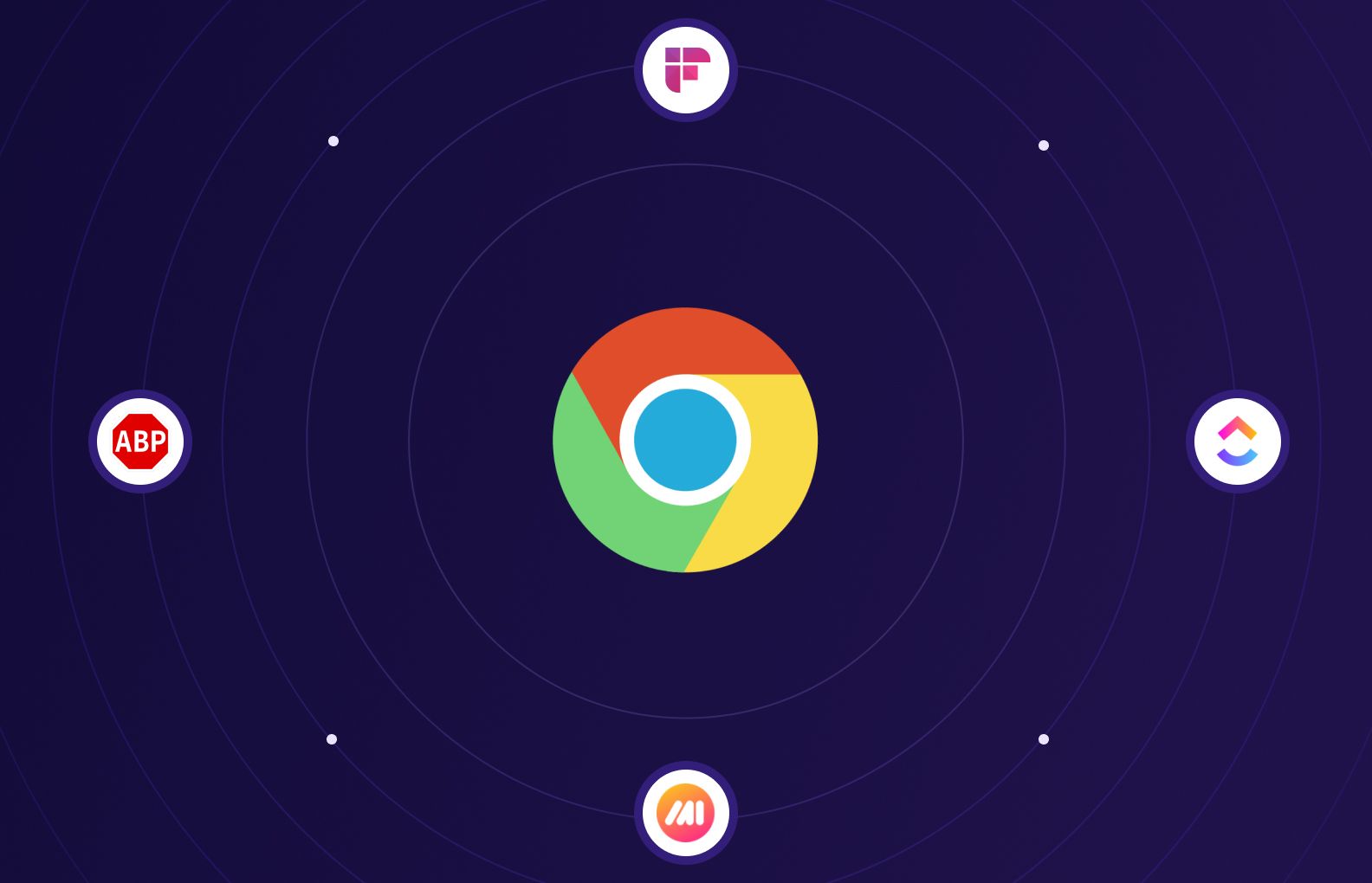 5. Dualless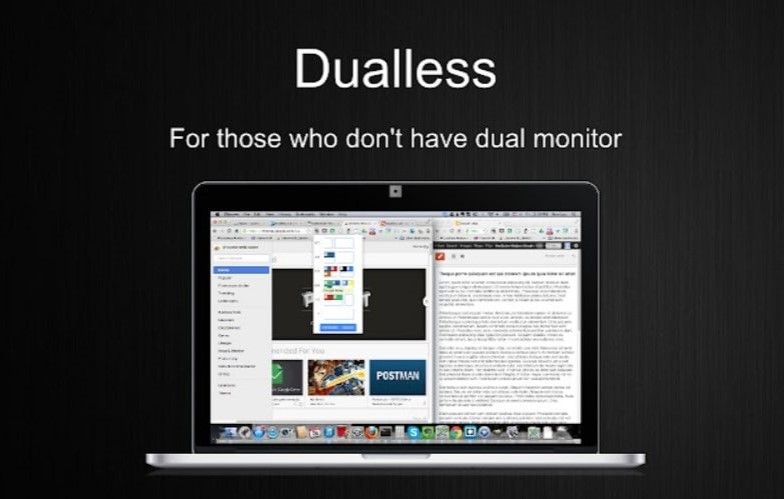 With Dualless, you can split your browser windows into two parallel screens. It is excellent for anyone who wants to have multiple monitor functionality but doesn't have another screen.
After you enable it, the browser window splits into two and offers an option to select a preferred aspect ratio (e.g., 3:7, 5:5, 7:3).
You can use the second window to make notes while you attend the meetings. But it may be counterproductive, as it can distract you from the actual conversation. However, there's a way around it...
6. Fireflies.ai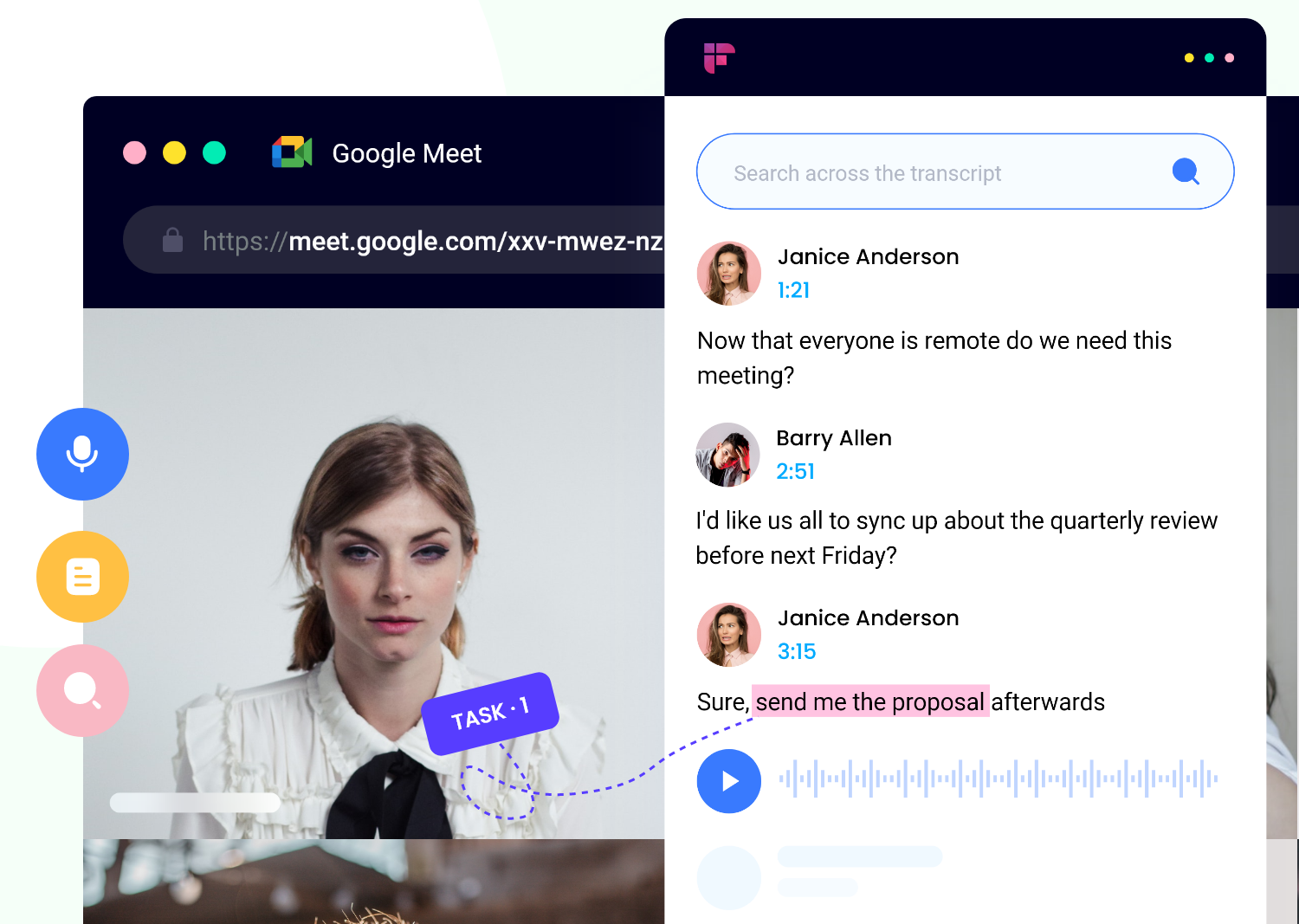 Fireflies.ai is an AI meeting assistant that records, transcribes, and makes meetings easily searchable.
You can invite the AI assistant fred@fireflies.ai to your Google Calendar events or connect your calendar and have Fireflies auto-join as a participant.
When you use Google Meet in a browser, use the Fireflies Chrome Extension for Google Meeting to directly record and transcribe the meeting from the browser. After the meeting, the recording and the transcript will be saved to the Fireflies dashboard.
You can then share and collaborate on the transcript with your teammates. You can also turn on integrations to apps like Salesforce, Slack, and Dropbox to push your meetings there.
Here's how it works:

7. Google Meet Grid View

Meet has a limit on the active participants' video display. But the Grid View extension for Google Meet adds a button to the top right bar to enable multiple grids of videos.
The view gives every participant (including the host) an equal-sized rectangular display. When conducting meetings via Google Meet or any other web conferencing tool, it is recommended to follow online meeting etiquettes.
This extension forcibly loads every participant's video when grid view is enabled.
It includes various options to enhance your meetings, such as highlighting the current speaker and hiding participants without video.
8. Meet Attendance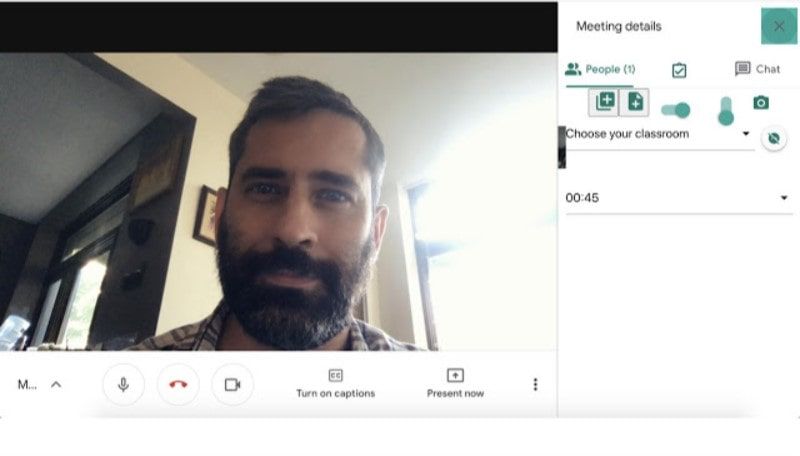 Google Meet lets you host up to 100 participants in a single call (for free users). That's a huge number when you want to check who is attending the call.
Further, it's not easy to call out participants' names and then cross-check who was present during the session. The Meet Attendance add-on for Google Meet solves this problem by taking attendance during a call.
When you start a Meet call, enter a list of expected invitees, and the extension will automatically detect who joined the call and how long they stayed.
It records participants' names, when they arrive, active status, duration of stay, and exports the data into a spreadsheet.
9. Reactions for Google Meet

Google Meet allows the host to mute other participants when the speaker is talking. But if anyone wants to raise concerns, there's no in-built feature for that the Meet interface.
That's where the Reactions extension for Google Meet comes in.
Enable Reactions for Google Meet, and you can 'raise your hand' (figuratively) to signal the host that you want to speak. Further, you can also express other reactions 'Clap,' Thumbs Up,' 'Wow,' that will show up on the meeting screen.
10. Google Meet Breakout Rooms

Hosts use breakout rooms to bifurcate the primary meeting group into multiple subgroups. It's helpful if different teams are on the same call discussing an ongoing project.
But native features of Google Meet don't have breakout room options, unlike Zoom.
You can still use the feature with the help of the Google Meet Breakout Rooms extension. It is your one-click answer to enhance meeting productivity.
This extension for Google Meet allows you to seamlessly move across meeting rooms and overview them in tiled or tab format. You can add participants to specific rooms, close or end rooms, or remove all participants from a room.
An outstanding feature of this add-on is broadcasting a common message (audio and video) to every subgroup room simultaneously—which is an effective way to share a message with every attendee.
11. Visual Effects for Google Meet

With the Visual Effects for Google Meet extension, you can add different effects in your backgrounds like Bubbles, Cube, Sunglasses, Screen Text, Freeze, Contrast, Inverse, Pixelate, and Green Screen. This extension falls in the category of appearance-centric Google Meet add-ons, helps hide a messy background, and adds visual appeal to the display.
12. React: Emoji, GIFs & Filters for Google Meet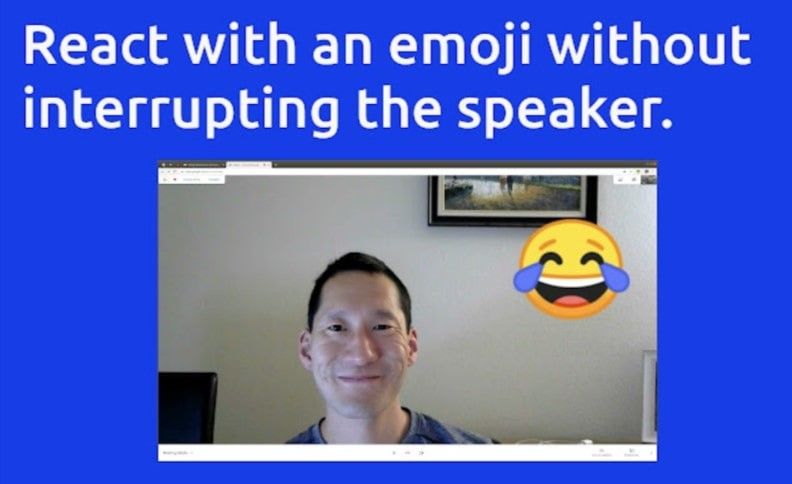 Use emoji, GIFs, and video filters during Google Meet or Hangouts call with React add-on. This extension allows you to react to what participants are saying without interrupting the flow of conversation.
This lightens the mood of the meeting without causing any loud interruptions. It can also serve as a virtual icebreaker during meetings with new recruits.
13. Visual Enhancements for Google Meet

Visual Enhancements extension is another add-on that toggles the layout of Google meet. As the name suggests, you can add more interactive elements to the Google Meet interface. You can access the following features right on your meeting's page or from the extension's toolbar:
View a participant's video in picture-in-picture (PIP) mode.
Make the bottom bar transparent.
Control the bottom control bar to appear or hide the bottom bar.
14. TurboMeet

TurboMeet is a competing alternative to Google Enhancement Suite. This Google Meet add-on lets you toggle Push-to-Talk for productive meetings, end meetings with hotkeys, enable auto-captions, and much more.
It comes loaded with features similar to the Enhancement Suite, with some additional standout features. One of them is the auto-join feature that bypasses the joining screen and automatically turns off audio and video before the meeting starts.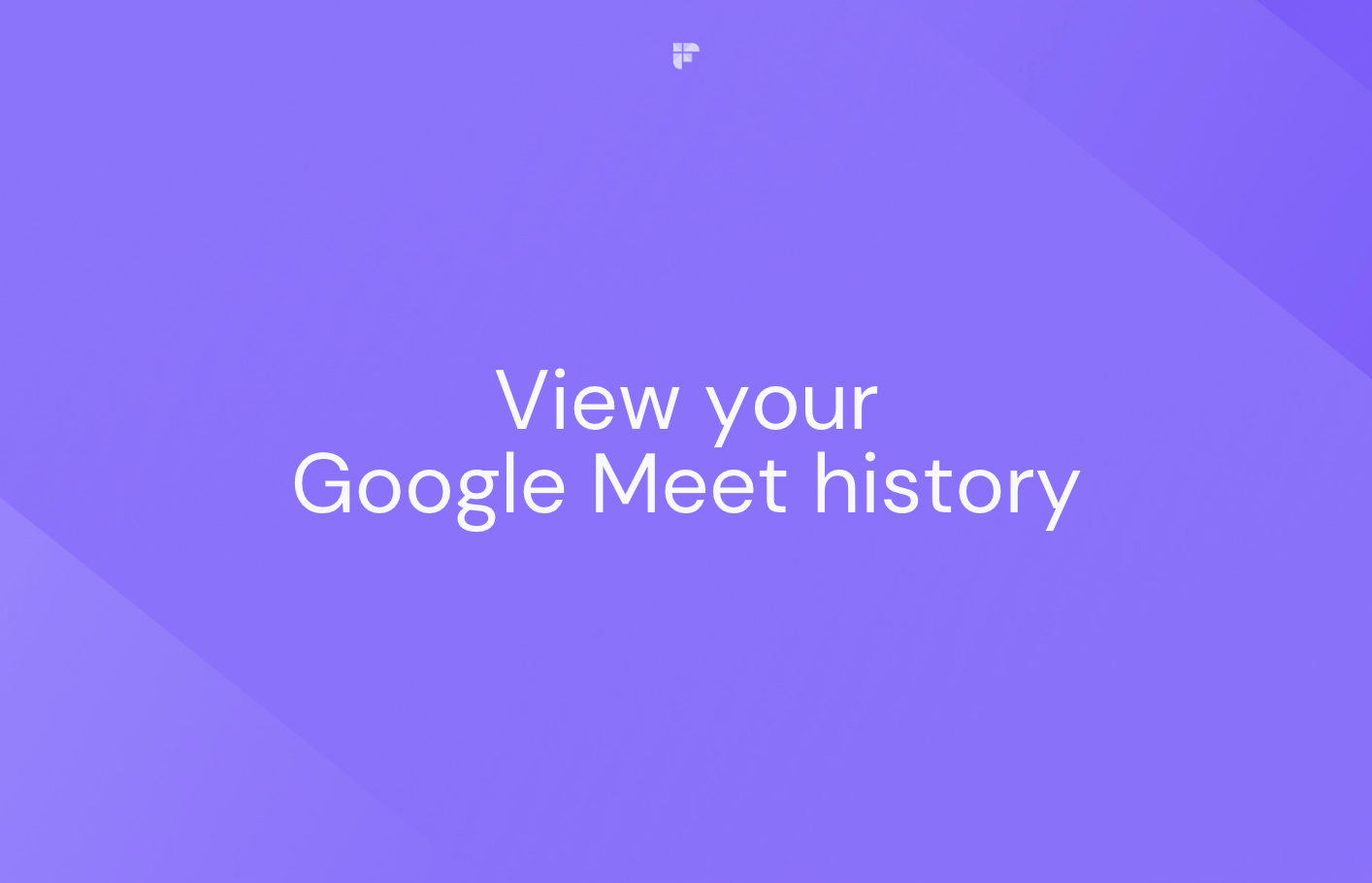 Evaluate your Feature Needs

Thanks to the robust integration capabilities of Google Meet, you can get extensions for everything. However, with so many Google Meet add-ons available in the Chrome store, choosing the best can be tricky.
As a thumb rule, don't just install every extension that exists. Instead, jot down your requirements and go accordingly.
Read Next: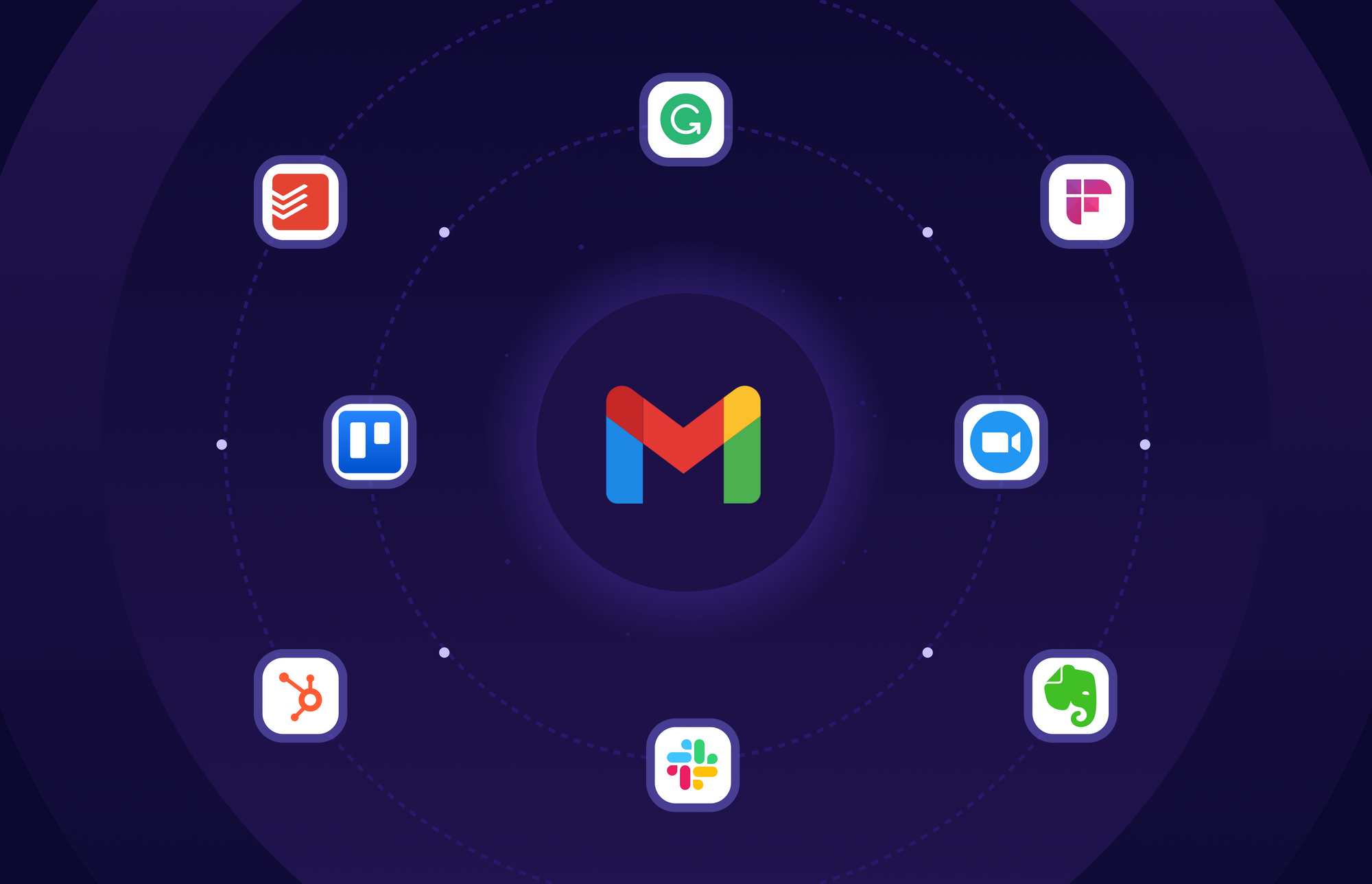 ---
Image illustration by Storyset