Microsoft products have been the top choice of businesses and organizations for a long time. Be it email, calendar, document sharing, or office suite, the company excels in most categories.
Microsoft Teams is one such product that offers a wide range of functionality and flexibility. Its collaborative workspace features have helped Microsoft Teams report more than 270 million daily users in 2022.
Features of Microsoft Teams
Microsoft Teams is an integrative collaboration tool that supports meetings, document sharing with other options. It is an ideal space for teams to share thoughts, discuss ideas, and collaborate on projects.
Here are the comprehensive features that make Microsoft Teams an excellent collaboration and meeting tool:
Channels: MS Teams offers channels, which are communication boards between the team members. Teammates can view or add other members in the channels via @ function.
Video calling: MS Teams provides a seamless video calling experience. You can also share your screen during a call.
Meeting: Online meetings hold a crucial place in remote companies. When team members are distributed across the globe, it becomes necessary to stay connected. MS Teams offers features to host online meetings with anyone inside or outside the business. You can even host a training session for 10,000 people.
Immersive Reader: Microsoft Teams has extensive and diverse functionality. One such feature is Immersive Readers. It allows students and differently-abled persons to hear, translate, and view messages inside MS Teams.
Whiteboard: The most common thing present in every meeting room is a whiteboard. It's the tool that helps teams visualize action plans and critical insights. With MS Teams, you can use a virtual whiteboard to carve out your ideas.
Blur Video Background: Remote work has many benefits; working from your comfy bed is one of them.  There are options to hide or blur the background so as not to show the clutter around you.
20 Best Microsoft Teams add-ons for Better Collaboration and Productivity
With the global shift towards remote work, MS Teams has proved itself a robust remote work tool. Microsoft encapsulates many excellent in-built features. But you can further improve the collaboration tool with integrations.
Microsoft offers over 600 MS Teams integrations in its store to further enhance its capabilities and usability. Here are the best Microsoft Teams add-ons to improve your productivity:
1. Polly

Collaboration means allowing every team member to share his or her ideas and insights. Polly, a simple-to-use Microsoft Teams add-on, enables teams to create surveys in a channel or group chat.
Team members can cast their vote against questions set by you. Polly will show you poll analytics in real-time.
How to use:
Install Polly add-on for MS Teams.
Just @polly in a channel or group chat.
It will give you the option to create and send surveys.
You can see the results of the poll in real-time.
Features:
Real-time vote-counting analytics.
Easy-to-use interface.
Advanced options like anonymity, displaying or hiding results, scheduling, and casting multiple votes.
2. Trello: Manage Tasks and Projects

The popular project management tool Trello features tasks, boards, and lists to enhance work productivity. With this Microsoft Teams project management app, you can directly view your Trello boards from the Teams app.
After integration, you can see the boards, tasks, notifications and discuss them with other members.
Trello is easy to install and use as it comes integrated by default into MS Teams. Remember, you have to be a member of the board before adding it to Teams.
Features:
Access your lists, tasks, and board without leaving the Teams app.
Get notified about the changes, addition, and mentions directly in the Teams app.
Add comments directly to the card and keep things updated.
3. Karma: Workplace Ethics Matter

As the name suggests, Karma is about your behavior in the workplace. Simply stated, it is a way of saying kudos to your team members.
While using the app, workers can give each other karma points and rise in the leaderboards. This is one of the best Microsoft Teams add-ons that reinforce ethics in the workplace.
Features:
Say thank you more often and cultivate a positive environment.
Share feedback instantly.
Create real-life rewards and perks.
Analyze appreciation and praise activity.
4. Wiki

Wiki is a Microsoft Teams add-on that helps you create a shared knowledge repository. This app can serve as a productive workspace for creating and sharing notes within your team.
It also encapsulates a smart text editor where you can draft, edit, and chat without leaving the window.
Wiki is integrated with the MS Teams by default.
Features:
Write and store guidelines and rules that everyone can follow.
Store FAQ at a common repository for easy reference.
5. ScrumGenius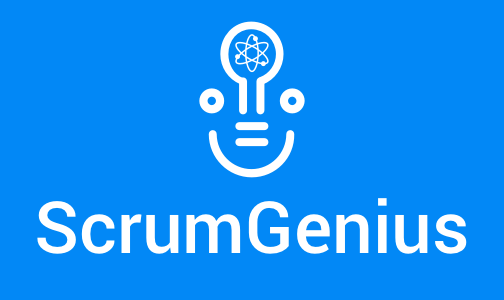 ScrumGenius is one of the best Microsoft Teams add-ons to automate your daily meeting standups. It can help you in leading meetings effectively by automatic check-ins and weekly reports.
Once integrated, the @scrumgenius bot will ask a set of questions about current progress, past achievements, and hindrances. It will then send a detailed report to your email and dashboard.
Features:
Automate daily standups.
Configure the type of questions before sending them to teammates.
Share access to the reports with multiple managers.
Easy-to-use interface.
6. AttendanceBot: Track your Working Hours

AttendanceBot is an excellent Microsoft Teams add-on, especially for remote teams. It is a  simple clock in and clocks out function that can monitor when you start and end work. Further, you can track the following:
Vacations.
Paid time off.
Remote hours.
Sick days.
Employee Shift planning.
AttendaceBot will help you track and manage your work hours via timesheets. You can export these timesheets from right inside the MS Teams app.
To use AttendanceBot, mention @attendancebot in messages such as 'vacation from Jan 15- Jan 25' or 'PTO tomorrow'.
The bot will then send this request for approval, update you on its status, mark this in your calendar, and set up autoresponders.
Features:
Manage attendance and leave quickly without getting into a loop with your manager.
Holiday calendars.
CSV/Excel reports
Calendar integration (Google, Outlook, iCloud)
Track breaks and lunches
Timesheets and payroll reports
7. Mural

Visualization of problems leads to better solutions.
But visualization of problems can be challenging in remote collaboration. That's where Mural plays a crucial role.
It offers a digital workspace for the visual collaboration of participants. Team members can create diagrams and discuss them in real-time.
When someone invites you for visual collaboration, Mural will send you a private message with a link. If you want to invite others to the task, you can find and share a template from the Mural messaging extension.
Features:
Brainstorm with your teammates using blank murals or pre-designed templates.
A mural bot notifies you when somebody invites you to a digital workspace.
With a message extension, you can create and share a mural with a click.
8. MeisterTask
MeisterTask is a popular task management app for agile teams. This Microsoft Teams add-on helps improve the day-to-day efficiency of various tasks.
MeisterTask converts your brainstormed ideas into actionable tasks assigned to different members.
The app dashboard offers an overview of the assigned tasks, notifications, and tracked time. Managers can also automatically receive updates when a task moves from one status column to another.
Features:
Visualize activity stream and task relationships.
Option for comments, likes, and tags.
Know the task assignee and task watchers.
Instant overview of the overall progress.
A personalized dashboard with an overview of open tasks, tracked time, and notifications from other team members.
Customizable background image
9. SoapBox

Meetings are necessary to ensure every teammate is on the same page.
SoapBox is a perfect Microsoft Teams add-on to ensure the team's progress is going in the right direction. It allows every member to meet at a specific place. The app is built with the idea that meetings should be goal-oriented.
SoapBox offers options to add and modify plans and check them off as the meeting progresses. It also nudges you to focus on the meeting agenda and gives suggestions on discussion topics.
Features:
With SoapBox, meetings are more structured and goal-oriented.
Get nudges to focus on the agenda.
Closed items get archived, and open items move to the next meeting.
10. Fireflies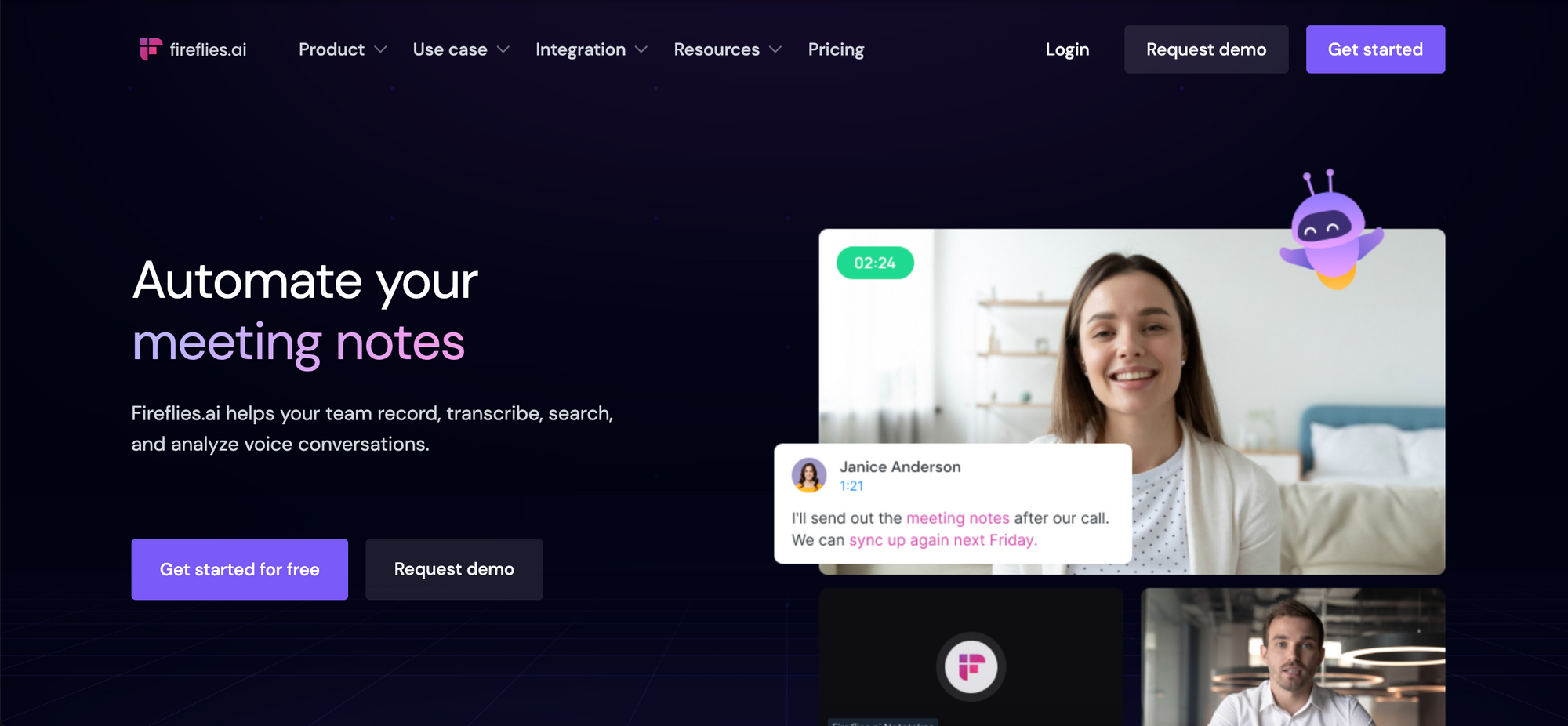 Most meetings are unproductive because the attendees have to multitask.
On average, around 11% of workers say their meetings are productive. Thus, it becomes crucial to make the most out of the sessions.
Fireflies is a meeting assistant for Microsoft Teams that automatically records and transcribes your meetings, which you can search and revisit later for action items and next steps. Fireflies make it easy to share and collaborate post-meeting with teammates. If you need to review a 1-hour call in 5 mins, then Fireflies will help you just that.

To use, just connect your Calendar (Google or Outlook) with Fireflies.ai. And you can choose to have our AI assistant auto-join meetings that have a web-conferencing URL in the calendar invite. Alternatively, you send an invite to fred@fireflies.ai.
The best part is you can integrate Fireflies with dozens of apps including Salesforce, Slack, Hubspot, Dropbox, and more. You can send your meeting notes + recaps to these systems automatically after every call.
Features:
Automatically record and transcribe your meetings.
Search the transcription using keywords
Use Smart Search filters to find action items, next steps, key topics, metrics, and dates.
Share or collaborate on the transcript with teammates.
Integrate with dozens of apps and push transcripts/recaps to the systems where you already work.
11. Adobe Creative Cloud

Adobe Creative Cloud is a favorite with designers because of the fast sharing and collaboration of graphic resources.
Now, with Adobe Creative Cloud, you can combine creativity with productivity. This Microsoft Teams add-on facilitates co-sharing of graphic assets, consistency in design, comments, and inputs.
You can access all the graphical assets linked to your Adobe ID right from the Teams app. This makes the collaboration of designers much faster and more efficient.
Features:
Pin Creative Cloud assets in a channel.
Message extension will allow you to share Creative Cloud assets in the form of messages.
Keep track of actions taken on Creative Cloud.
Get notified about the changes and modifications in real-time.
12. Health Hero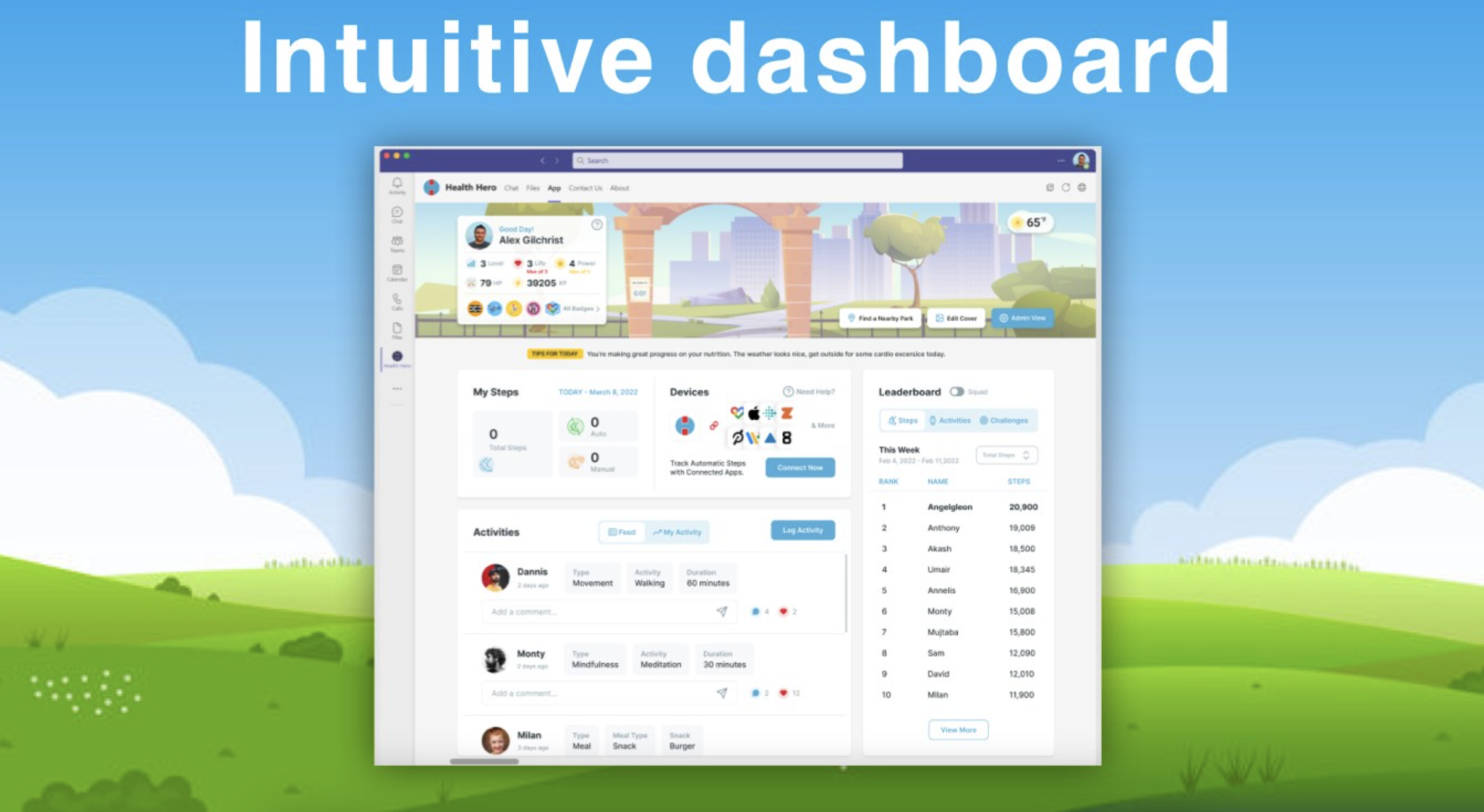 Health Hero is a Microsoft Teams add-on that focuses on the overall well-being of the employees. When workers improve their awareness, the company thrives. This is precisely what Health Hero aims for, as it allows teams to create and participate in fun activities.
Further, teams can indulge in fitness challenges and keep track of their achievements in the leaderboards.
Remember, you need to link your health tracking device with Health Hero so you can earn points. Teams can take up challenges against each other and record/capture activities with chats or media.
Features:
All-in-one dashboard.
Engaging activities.
Capture activities via chat or media upload.
Customize your team's experience.
13. MailClark

MS Teams allows users to check messages from other communication tools from within the app itself.
With MailClark, you can check every update and notification right inside the Teams app. It acts as a centralized tool for all your communication.
This Microsoft Teams add-on enables you to manage your messages in a smart shared inbox. You can receive notifications from apps such as Outlook, Gmail, IMAP, Facebook, and Twitter.
MailClark is a perfect Microsoft Teams add-on for marketing, sales, and recruitment teams.
Features:
Centralize all your messaging platforms.
Send and receive messages to other platforms without leaving the Teams app.
Customize messages and choose assignees for different messages.
14. SignEasy

Signing and sending documents is a cumbersome process that eats up a lot of time. But with SignEasy, you can quickly sign incoming documents and request signatures from others within the Teams app.
You can send and receive documents in many formats, i.e., PDF, Text, Word, PNG, JPG, etc. Further, you can add date, time along with the signature in any document. This Microsoft Teams add-on is a useful tool for professionals dealing with a lot of paperwork daily.
Features:
Sign documents of different formats, e.g., PDF, Text, Word.
Request signatures from others.
Add dates, names, and annotations while signing.
15. YouTube

YouTube is a content-rich platform that contains informational videos and how-tos. These videos can be immensely useful in solving problems or conveying messages within an organization. With the YouTube MS Teams add-on, you can share Youtube videos within the Teams app.
One of the many uses of this Microsoft Teams add-on is for staff training. Instead of repeatedly demonstrating the same video, HRs can send YouTube links to the trainees for quick access.
YouTube for Teams comes as a default integration, so you don't need to install anything extra.
Features:
A search bar right inside the Teams app.
Paste YouTube links or share them with any teammates.
Pin a video in a channel.
16. Jira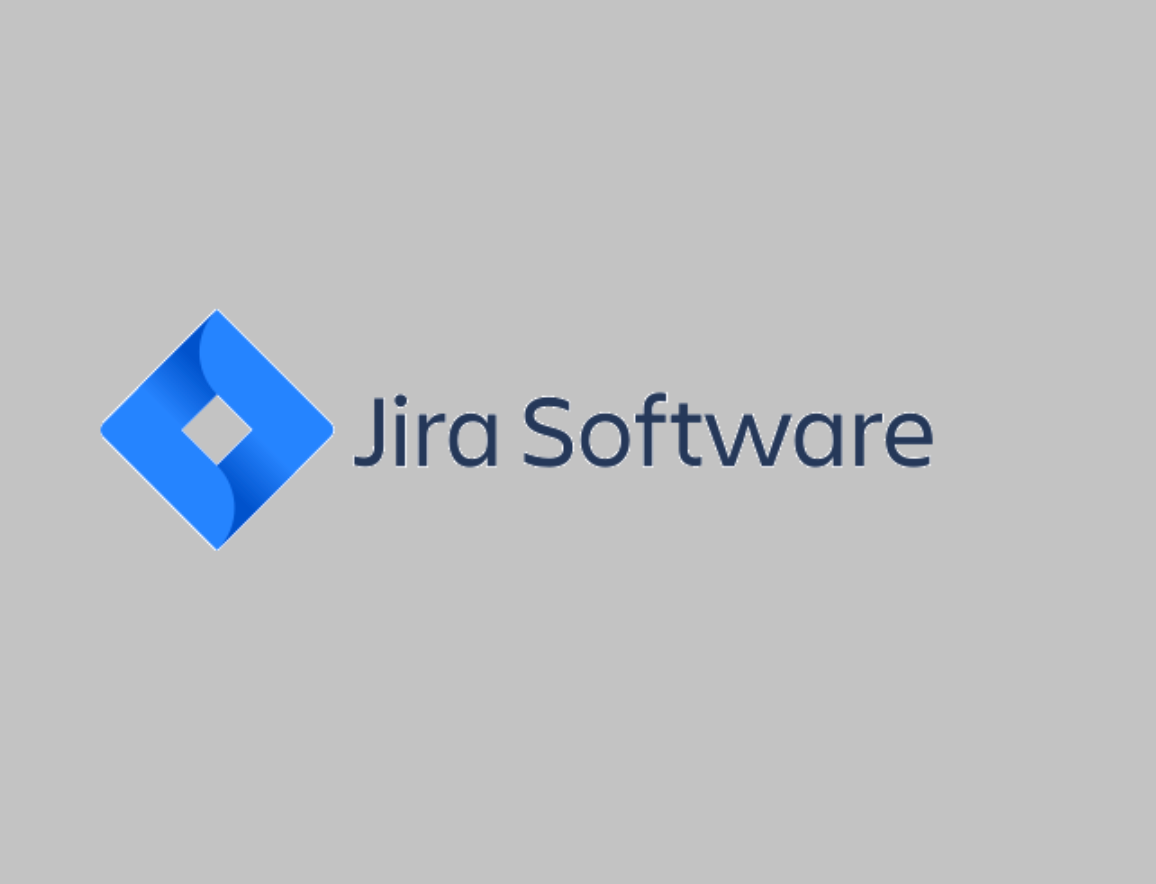 Jira is one of the most popular Microsoft Teams project management apps that you can use. Nowadays, Jira is used primarily for tracking and managing software releases.
Its Jira Service Desk features are also beneficial in handling business requests from marketing projects to recruitment.
Features:
Create tabs and discuss progress without leaving Teams.
Add insights into group collaboration.
Make cross-team communication faster.
17. GitHub

GitHub is the place where the best programmers from around the world solve problems and bring innovative solutions. With the GitHub MS Teams add-on, developers can connect and discuss a program without leaving Teams.
GitHub integration offers bots, message extension, and personal functions to share and ship codes.
Features:
Develop ideas and deploy solutions on GitHub.
View your GitHub dashboard right inside MS Teams.
Search, view details or add comments on the issues.
18. Kiwi

If you work in Tableau, Kiwi is one of the best Microsoft Teams add-ons you can use. This tool will ensure that the entire team gets instant updates and business notifications right inside Teams.
Hence, it will aid you in making informed business decisions and gaining crucial information.
Features:
Increase BI adoption across your team.
Keep your team updated on the critical business insights.
Get business intelligence information right inside MS Teams.
19. Qubie
Qubie is a perfect MS Teams add-on to improve leadership skills. It provides real-time feedback from teammates and subordinates. It comes pre-loaded with many surveys such as team performance and inspirational leadership.
This Microsoft Teams add-on also identifies issues and provides recommendations for improvement. Further, you can share these recommendations with your teammates and get feedback.
Features:
Creates reports to identify weak areas.
Real-time feedback from teammates.
Personalized recommendations on the improvement areas.
Share results with the team for better transparency.
20. CoreView How-To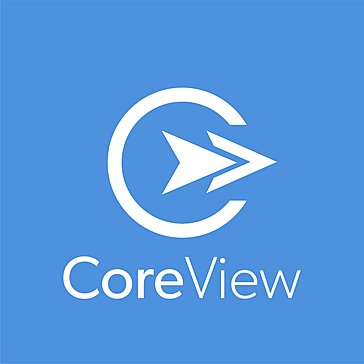 Training is the most critical part of recruitment, but it also consumes a lot of resources.
If your organization uses MS Teams across all the departments, it's crucial to train people to use it. CoreView How-To is a simple-to-use add-on that can teach workers how to make most Microsoft Teams digestible points. Consequently, it makes the induction process easy and fast.
Features:
Personalized guidance and settings.
Tips to manage employees, teams, and workflow.
In a Nutshell

Microsoft Teams is a popular choice of businesses due to its robustness and wide range of functionalities. While the main functions are in-built in the Teams, additional features can be integrated with the MS Teams add-ons.
Remember that you don't need to install every integration you come across. Instead, focus on the area which needs improvement and then look for the tool that solves it.

Read Next